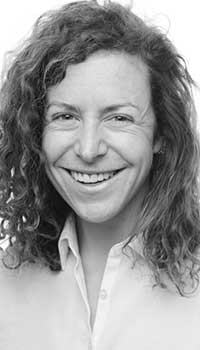 Jayne Jaderholm Betina '12
Landscape Designer
Hitchcock Design Group
Wheaton Major in Studio Art, focus in Graphic Design and Drawing
Currently lives in Naperville, IL
"My professors led by example, teaching values of humility, transparency, collaboration, and adapting when unexpected turns come."
In 2018, while completing her master's degree in Landscape Architecture from the Oslo School of Architecture and Design, Jayne (Jaderholm) Betina '12 worked with Oslo city officials on a pilot project to better manage flooding in the Norwegian capital city.
"The goal was to make green infrastructure corridors throughout the city that could be dry vegetated public areas but also serve to collect, reuse, and infiltrate rainwater back to the water table after large storms. Oslo continues to design and implement pilot projects to test and measure the impact of green infrastructure" Betina says.
Betina, who grew up in a northwest Chicago suburb, has a Swedish heritage. Her interest in northern Europe led her to spend a semester studying abroad in Sweden and later going to graduate school in Norway, where in addition to learning landscape design, she also learned Norwegian.
Betina didn't start out scheming successful systems for rainwater. At Wheaton College, she majored in Studio Art, where she focused on graphic design and drawing while also participating in Women's Track and Field. Still, she says that her Wheaton education daily informs her work as a landscape designer.
Besides the hard skills she learned, the Art Department also equipped her for the challenges of post-grad life. "My professors and coaches led by example, teaching values such as humility, transparency, collaboration, and adapting when unexpected turns come. My experience at Wheaton prepared me to celebrate, encourage, show gratitude towards those I work alongside."
She has carried these principles with her from Wheaton to Oslo and back to the Chicagoland area, where she works as a landscape designer for the Hitchcock Design Group and pursues licensure in the States. Her daily work can include drawing, drafting plans for future projects, interviewing stakeholders, working with clients researching building materials, and grading topography.
"My experience at Wheaton helped shape my everyday life and approach to work," she says. "I feel it informed my discovery of the ordinary—helping me to see the beauty in living simply."