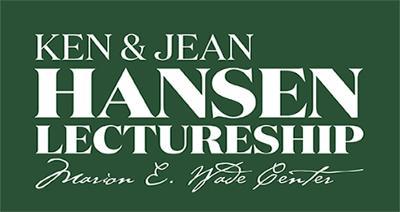 The Way of Dante: Charles Williams, Dorothy L. Sayers, and C.S. Lewis Journey through The Divine Comedy
Dr. Richard Hughes Gibson will reveal the profound influence of the medieval Italian poet Dante Alighieri on Dorothy L. Sayers, Charles Williams, and C.S. Lewis in the 2024 Hansen Lectureship series, "The Way of Dante." Across three lectures, Dr. Gibson will follow Sayers, Williams, and Lewis as they read and reflect on the three stages of The Divine Comedy, Dante's famous allegorical trek through Hell, Purgatory, and Heaven. The series will reveal the urgent psychological, social, and theological lessons that our three authors learned from Dante and, in turn, how those lessons shaped their mature writings. The Hansen lectures will be held in the Wade Center's Bakke Auditorium (351 E. Lincoln Ave.) at 7:00pm Central, and are free and open to the public.
The lectures will be recorded and uploaded to the Wade Center's YouTube channel.
Richard Hughes Gibson is Professor of English at Wheaton College. He is the author or coauthor of three books, Forgiveness in Victorian Literature (2015), Charitable Writing (with Jim Beitler, 2020), and Paper Electronic Literature: An Archeology of Born-Digital Materials (2021). His wide-ranging scholarship has been published in the journals Dante Studies, Religion and Literature, Religion and the Arts, Oral Tradition, Arion: A Journal of the Humanities and Classics, Adam Smith Review, Dickens Quarterly, and Erasmus Studies, among others. He also writes for a popular audience, including regular contributions to The Hedgehog Review: Critical Reflections on Contemporary Culture.
Lecture Dates and Titles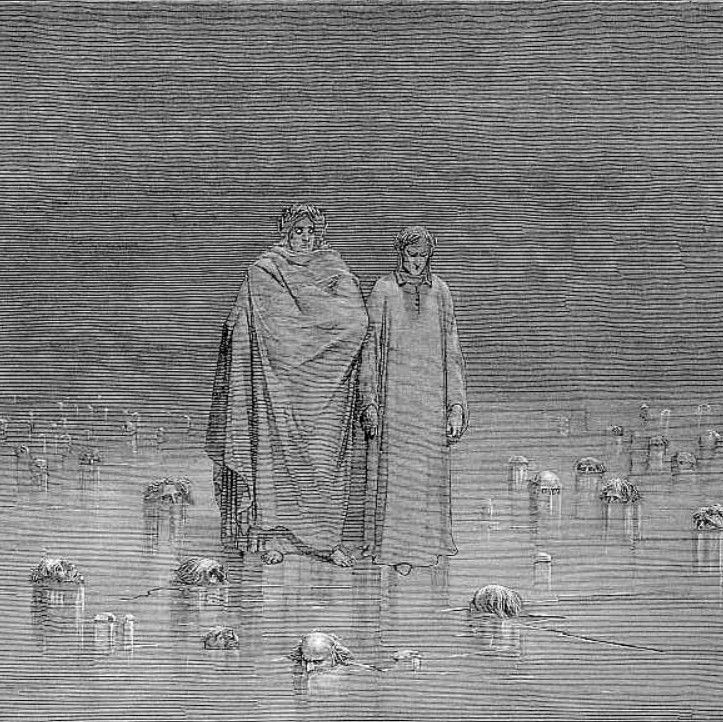 January 18, 2024 - "Inferno: 'Hell Outside Your Front Door'"
Respondent: Jeremy Botts, Associate Professor of Art
In 1943, Charles Williams published The Figure of Beatrice: A Study in Dante, which spurred his friend Dorothy L. Sayers to give Dante another try. Sayers was immediately captivated by The Divine Comedy, a passion that she soon discovered C.S. Lewis shared. In this first lecture, we will join Williams, Sayers, and Lewis as they descend into Dante's Hell in order to understand the psychology of sin in its myriad forms, and we will trace, in turn, the impact of those infernal researches on their subsequent writings, particularly Sayers's efforts to show that Dante's taxonomy of sin illuminated postwar English society.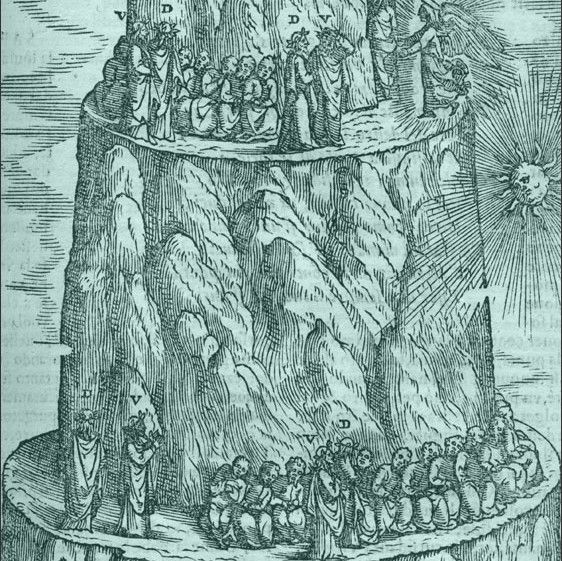 February 15, 2024 - "Purgatorio: 'The Ascent of Love'"
Respondent: Nicole Mazzarella, Associate Professor of English
As Sayers observed in 1955, Dante has for centuries suffered from a frustratingly persistent popular "superstition": that he is the sadistic "Poet of Hell." This second lecture will examine Williams's, Sayers's, and Lewis's closely related efforts to correct this misperception. For our three writers, Dante was, first and foremost, a love poet, and all three (though Williams most passionately) understood love to be the principal concern of the entire Divine Comedy. Yet Purgatorio nonetheless stood out to all three for the maturity of Dante's meditation on human love, particularly his sensitivity to how love can go awry and be put back on track. Lecture 2 will thus show how Purgatorio served for our three authors as a series of love lessons, and thereby a guide to virtuous living in the world.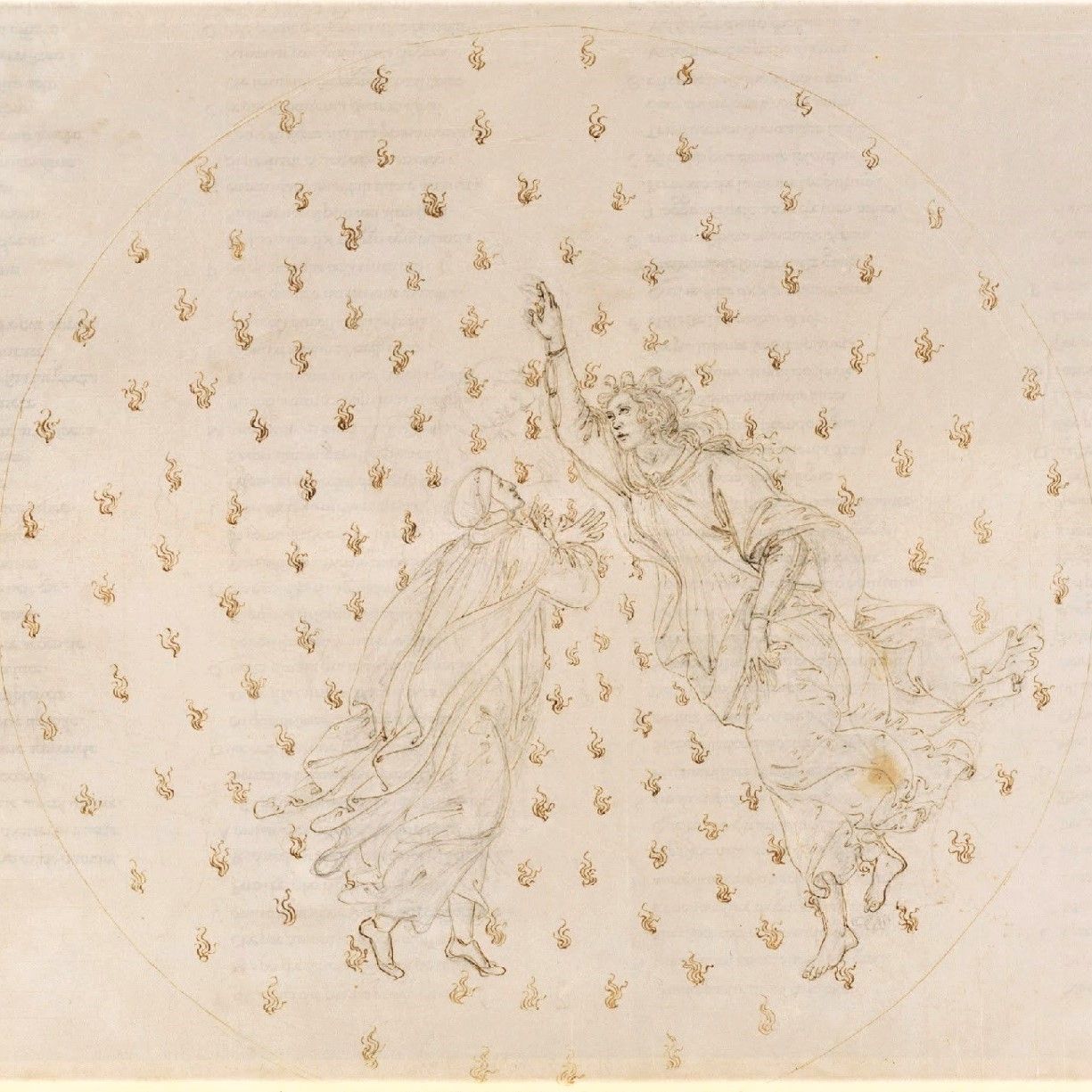 March 14, 2024 - "Paradiso: 'The Problem of Glory'"
Respondent: David Hooker, Professor of Art
Our three authors were keenly aware of the classic philosophical problems of pain and evil. But as they read the final canticle of The Divine Comedy, Paradiso, they encountered another problem, an unexpected one—the problem of glory. The problem had two sides. First, Williams, Sayers, and Lewis were among the most attentive readers of their generation to the aesthetic problems that Dante faced in attempting to use earthly language to describe the society of the Blessed, the angelic host, and the Trinity itself. How, they wondered with Dante, does a poet do justice to heavenly glory? But our authors, Lewis especially, were also troubled by a related second question, this one ethical in nature: how are we to respond to fellow creatures whose true, immortal selves elude even Dante's poetic talents?