Fall 2014 Book Launch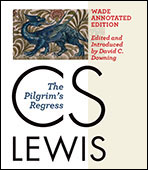 The Pilgrim's Regress: The Wade Annotated Edition is a new edition of Lewis's first work of fiction, loosely based on John Bunyan's The Pilgrim's Progress and his own early experience as a Christian. David Downing, R.W. Schlosser Professor of English at Elizabethtown College in Lancaster County, Pennsylvania, edited and introduced this edition. Downing worked with the Wade Center to annotate this edition with never-before-published notes Lewis had made on a copy of the book owned by one of his students, as well as with 500 additional clarifying annotations.
At times obscure, The Pilgrim's Regress was the first book C.S. Lewis wrote after his conversion, and it was his initial attempt to explain his own conversion as well as the experience he termed "Joy." Downing's work on the Wade Annotated Edition of the book adds clarity and historical and ideological context to this Lewis classic. Below you will find images from the launch of the book at the Wade Center on September 19th, 2014. You may learn more about the latest edition and its purpose in this interview the Wade Center did with David C. Downing.
The book is published by Eerdmans. Copies signed by editor David C. Downing are available while supplies last at The Wade Center for $25.00. Dr. Downing's talk from the event is also available for free online.
Event Photo Gallery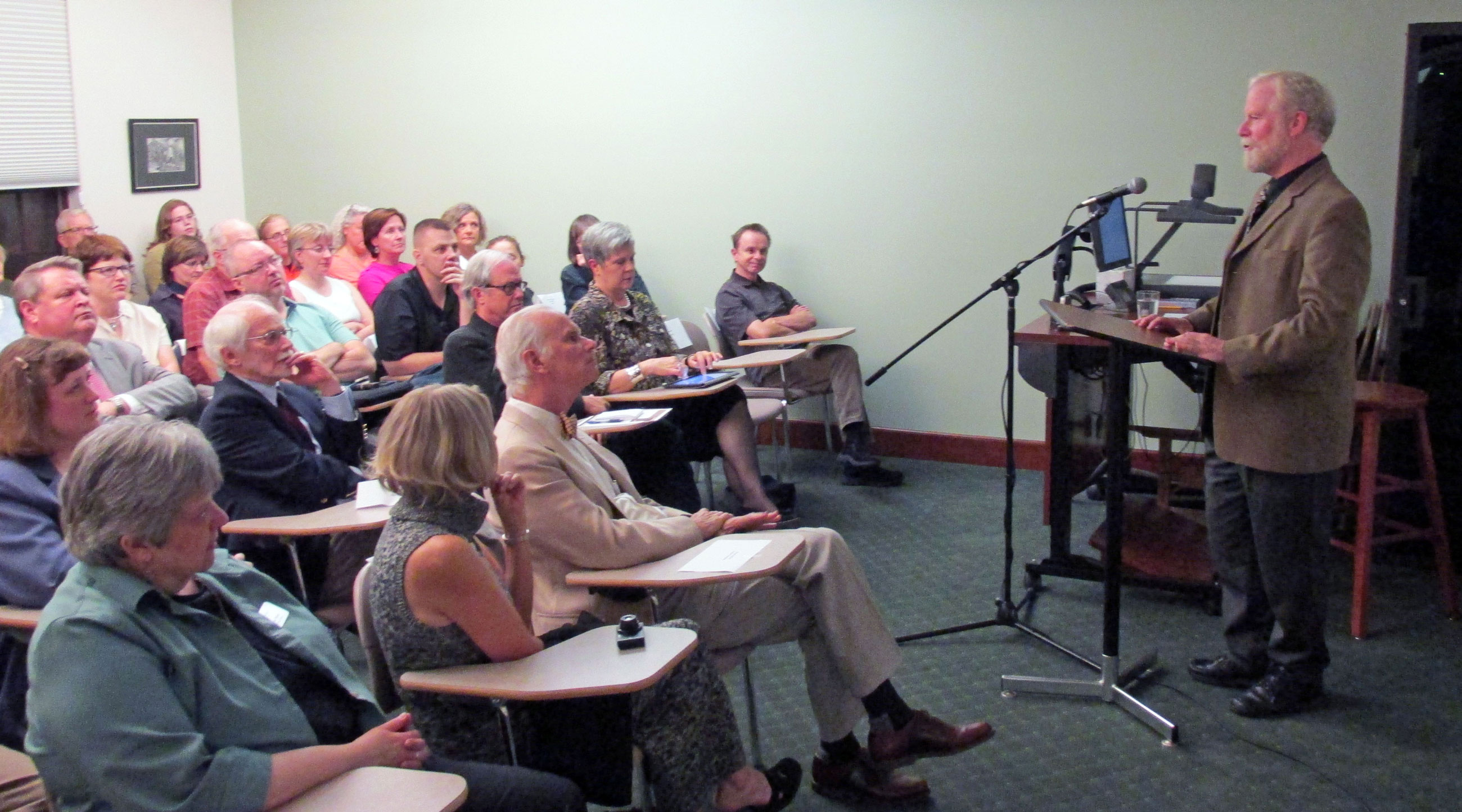 View images from the book launch