Resources for navigating your graduate academic experience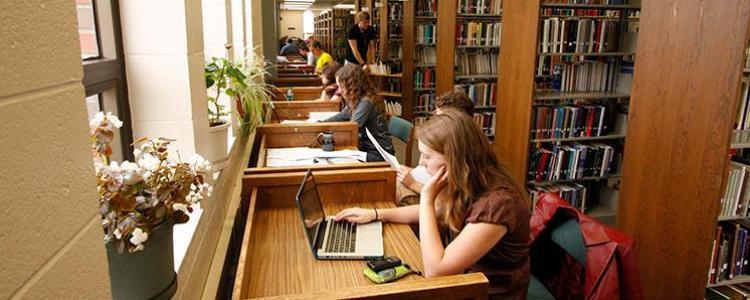 Go to the Graduate Registrar for information on registering for graduate courses, transcript requests, graduation requirements, commencement, and other academic records.
The Academic Calendar shows all school holidays and breaks, final exam weeks, quad start and end dates, and more. You can also find this calendar on the student portal!
The Writing Center is here to help you in any stage of the writing process! They now have special hours just for graduate students: Tuesdays from 6:30-8:30 pm, and Wednesdays and Thursdays from 3:30-6:00 pm.
Academic and Institutional Technology offers solutions in the effective use of media and the integration of technologies to enhance curricular and campus programs. Reach out to them for any tech problems - from troubleshooting internet connections to help using campus printers.
Wheaton's campus hosts a variety of spaces where students can buckle down and get to studying/paper writing/reading a mountain of articles. Here are a few of the most popular:
Buswell Memorial Library offers spaces for group collaboration and individual study.
The BGH Archive Library is located on the 3rd floor of the Billy Graham Center. Come for a quiet place to study among fellow grad students. Check out the fascinating archive collections held here!
The Grad Life Lounge Graduate on the second floor of Billy Graham Hall offers couches and tables to work or relax and a kitchen area with a refrigerator, microwave, hot pot, and sink for graduate students to store and prepare meals or hot drinks. Board games are available for student use.
Finally, if background noise is your preferred study music, head to Lower Beamer to get things done! Choose from a booth in the Stupe, a high table at Sam's or a chair in the lounge area.
One additional resource to note is the Wheaton Public Library. Ranked #9 in the nation for a community of its size, the library has a wide offering of materials, quiet study spaces, and even its own cafe. Located within walking distance of campus, WPL is a space you don't want to miss.