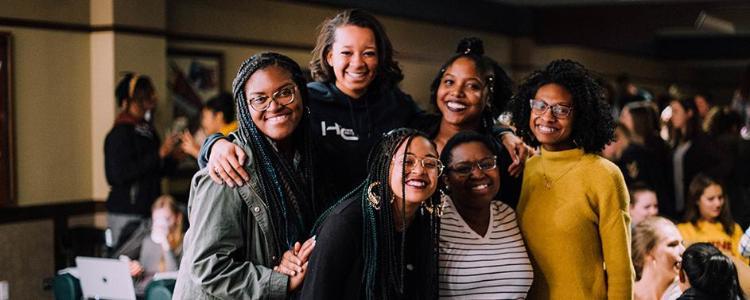 We are here to support graduate students of color by hosting events and social activities that create space for strengthening a sense of belonging within the graduate community.
Students of Color Events
The purpose of our quarterly Graduate Students of Color Dinners is to create space for connecting with other Wheaton College staff, faculty, and graduate students of color. These dinners are reserved for domestic graduate students of color in an effort to focus specifically on the experiences of students who have grown up in the US. Our hope is that this is a space where both students and faculty are encouraged and empowered.
Once a quarter, Grad Life hosts a meal for members of a specific ethnic community. The purpose of these lunches is to foster a sense of identity and belonging through creating space for connecting with peers and scholars from a common ethnic or cultural heritage.