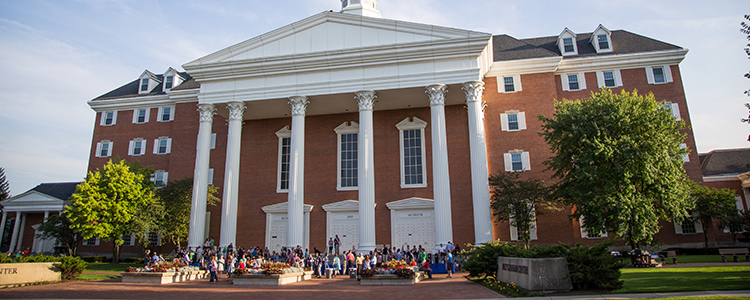 We are here to foster Christian community that cultivates authentic and meaningful relationships among graduate students. Explore below to see the variety of ways you can be connected to the grad campus community!
Campus Life Events
Join us on the Saturday before Fall classes start to celebrate the new school year with multiethnic music, dancing, and food! The Grad Life Kickoff is an opportunity to connect with new and returning grad students. All new and returning grad students, alumni, and friends of the graduate school are welcome.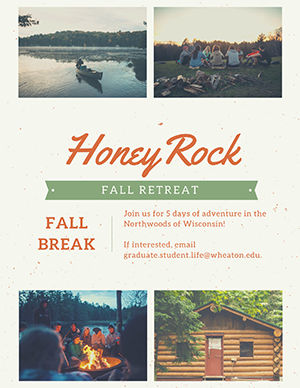 Join fellow grad students for a work-play retreat in the Northwoods of Wisconsin at Wheaton's HoneyRock campus! Held every year during Fall Break, this retreat is a special opportunity to step away from the busyness of daily life and spend time in the beauty of nature. Transportation, lodging, meals and activities all included in the $60 fee. Families are also welcome! Email graduate.student.life@wheaton.edu for more information.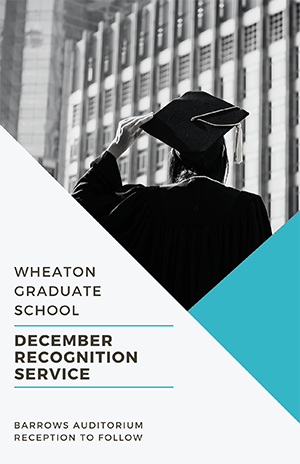 Every December, the graduate school holds a special chapel service honoring all of the December Graduates. This event typically takes place on the last Wednesday of the fall semester in Barrows Auditorium and is followed by a reception to celebrate our graduates' accomplishments. Join us in celebrating these students!
Every Spring, we celebrate our graduate students with Grad Life Week! Though the activities vary year to year, the week always includes plenty of free food, free coffee, and fun times to connect with your grad community.
Once a semester, Grad Life hosts a diversity panel featuring various faculty, staff, and students from the grad school. The purpose of these gatherings is to deepen the grad school community and create spaces for authentic human connection and flourishing. We want to display the various ways we can see the Gospel applied to the world - how we can civilly engage across the spectrum and understand how we are all striving for Christ and His Kingdom. The topic of the panel will vary from event to event, with past topics centering on denominational diversity and political diversity.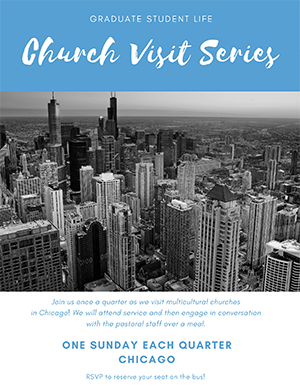 Twice a semester, Grad Life takes a busload of grad students into Chicago to visit churches intentionally seeking to represent the diversity of the Body of Christ. We join the church for Sunday worship and then share a meal with the pastoral staff to dialogue about relevant topics related to race, ethnicity, justice and the Gospel. Free to all graduate students!