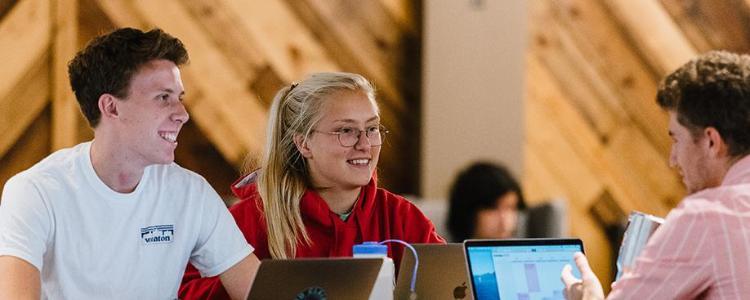 Graduate Student Clubs
Graduate Student Clubs are a medium through which students with shared interest can connect and grow. These student-led clubs encourage interaction among graduate students and engagement in a broad range of academic, spiritual, cultural, and recreational activities that promote holistic wellbeing and build authentic community.
No-drop road group rides from Glen Ellyn, usually 20–30 miles at around 16–18 mph average. These rides are a great opportunity to get more into road cycling or just to get out and stretch your legs.
For more information, contact Stephen Wunrow at stephen.wunrow@my.wheaton.edu.
Join fellow graduate students on excursions to explore local DuPage Forest Preserves!
For more information, please contact Abigail Fowler at abigail.fowler@my.wheaton.edu.
Join fellow grad students for friendly tennis matches. All ability levels welcome!
For more information, please contact Derik Scheepers at derik.scheepers@my.wheaton.edu.
Graduate Student Organizations
Graduate Student Organizations are spaces for students to gather around and advocate for causes that are important to them. The structure of these student-led organizations include opportunities for students to take on specific leadership roles or to participate in general membership. Grad Student Organizations also have a faculty or staff advisor.
We are an organization for international graduate students that aims to help each other. For more information, contact Manuel Rim at manuel.rim@my.wheaton.edu.
Although all people can experience sexual and gender-based violence, women and girls are disproportionately harmed. 1 in 3 women, worldwide, experience sexual or physical violence in life.

1N3 is a student organization that imagines a community where students are actively part of a global movement that prevents and responds to sexual and gender-based violence (SGBV) in their vocational and kingdom pursuits.
Through various events and gatherings, we will develop a more holistic and empathetic worldview, inclusive of peoples who are impacted by SGBV worldwide. We can better connect with those who are vulnerable and at risk of SGBV, examine how our areas of studies intersect with SGBV, and strive to make a positive change. We want to be restorers of the breach between the reality of human brokenness and holy dignity breathed by God.
Sign up here to learn more!
Contact info:
Joy Lee 1n3.hdi.group@my.wheaton.edu
Please complete this survey to submit a club or organization request to Graduate Student Life.
Contact Abby Schindler, Graduate Student Life Coordinator, at abigail.schindler@wheaton.edu for more information.