Resources to help you take advantage of performances and exhibits on and off campus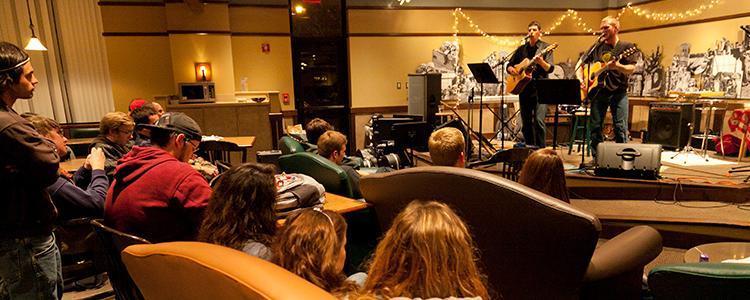 On Campus
The Wheaton College Artist Series brings world-class musical performances to Wheaton's campus in a series of events every year. Students receive a discounted ticket price!
Take advantage of your time at Wheaton by attending college plays, taking in student concerts, and visiting art galleries.
Theater: Theater students at Wheaton College come together to produce 3 plays a year. Find out what's coming up this season!
Concerts: Wheaton College is home to a vibrant community of musicians and performing artists. Concerts and recitals are frequently offered throughout the year.
Art: The Walford Galleries exhibit art that supports "the educational mission of the Art Department and function as its primary exhibition site serving Wheaton College students...It is located on the first floor of Adams Hall located near the center of campus east of the intersection of Washington Street and East Franklin Street, directly north of Blanchard Hall. "
Off Campus
While impossible to give an exhaustive list of Chicago's cultural offerings, here are a few highlights:
Chicago has many fantastic museums to explore! If you need an introduction to what the Windy City has to offer, check out this article from Time Out Chicago. Many museums also offer free days for Illinois Residents!