Resources for supporting your family as a graduate student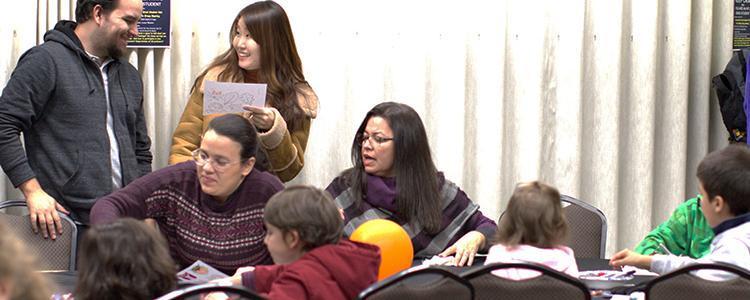 On Campus
The purpose of the Women's Club is to serve and connect the women of Wheaton College and support the Wheaton College community. For more information, visit their website and follow them on Facebook at Wheaton College Women's Club. Questions? Email womens.club@my.wheaton.edu.
Spouses and families of graduate students are eligible to receive a spouse or family ID. Visit Public Safety to get yours! These IDs will allow access to Chrouser Sports Center, Wheaton College Library, and the Corinthian Co-Op.
The Corinthian Co-op is a free store for college students, staff and families with coats, clothes, and small household items. It is located at 818 College Ave. Students and spouses must sign in with the student's ID number. Check their website for hours of operation. The Co-Op periodically sponsors a children's clothing shopping event at the Chrouser Sports Center.
Off Campus
The Wheaton area has many education options for families to consider! We compiled just a few (by no means a comprehensive list!) to help get you started in your search for the best fit for your family.
Visit the DuPage County Health Department website to find out about their Women, Infants, and Children (WIC) program. WIC is a food assistance program for Women, Infants, and Children. It helps pregnant women, new mothers and young children eat well and stay healthy.