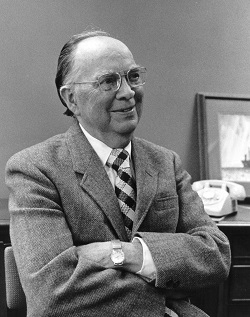 Clyde Samuel Kilby, author and professor, was born September 26, 1902, just outside Johnson City, Tennessee. Raised along the Nolichuckey River in the hill country of eastern Tennessee, he was the youngest of eight children of Sophronia and James Lafayette Kilby. The first in his family to graduate from college, Clyde Kilby received his B.A. from the University of Arkansas in 1929.
While working on his undergraduate degree, Clyde worked part-time in the registrar's office at John Brown University (Arkansas). It was there that he met a young colleague, Martha A. Harris, who was teaching in JBU's mathematics department. Clyde and Martha married in 1930 at her family home in Columbus, Mississippi. A true Southern belle, Martha was a charming hostess whose sense of warm hospitality graced their home throughout their long married life together.
Together, the Kilbys relocated north to Minnesota where Clyde worked on his Master's degree, which he received from the University of Minnesota in 1931. They moved to Wheaton, Illinois in 1935, when Clyde joined the faculty at Wheaton College as Dean of Men and Assistant Professor of English. While teaching at Wheaton, Kilby continued his studies, obtaining his Ph.D. from New York University in 1938 (dissertation topic: "Horace Walpole as Literary Critic").
A much-loved teacher at Wheaton, Dr. Kilby's academic career had many noteworthy achievements. As chairman of the English Department from 1951 to 1966, Dr. Kilby began Wheaton College's Annual Writing and Literature Conference, which continues today. In addition, he authored seven books and edited three more, contributed various introductions and chapters to other volumes, as well as, publishing numerous articles and book reviews. In recognition of these and other accomplishments, along with his many years of teaching, the Kilby Chair was established in the English Department at Wheaton College in 1982.
Undoubtedly, the most significant accomplishment in Dr. Kilby's distinguished scholarly life was the creation of the Marion E. Wade Center. His interest in the writings of C.S. Lewis began when he first encountered The Case for Christianity in 1943 (this volume was later published as sections I & II of Mere Christianity). After being immediately captivated by "the depth and freshness of [Lewis's] observations and the permanency of his expression," Kilby went on to read all of Lewis's works. As one of the earliest Lewis scholars, he designed and taught a popular course on the mythopoeic works of C.S. Lewis and other authors such as J.R.R. Tolkien.
Clyde Kilby met Lewis once in 1953, and they corresponded until Lewis's death in 1963. Using these fourteen letters as the nucleus, Kilby began to gather together books and papers related not only to C.S. Lewis, but six other British authors as well. From this modest beginning has grown an internationally recognized research collection which is known today as the Marion E. Wade Center.
When Dr. Kilby retired in 1980, he and his wife Martha returned permanently to Columbus, Mississippi, where they had been married more than half a century earlier. Clyde S. Kilby died on October 18, 1986. Martha Kilby died in 2004 at age 102. Though the Kilbys never had children of their own, they are remembered with great affection by generations of countless Wheaton College students.
Dr. Kilby's visionary legacy at the Wade Center is ongoing. His portrait hangs in the Kilby Reading Room along with a plaque which reads in part:
Dr. Clyde S. Kilby (1902-1986) was the founder and first curator of the Marion E. Wade Collection. Dr. Kilby's career in the world of literature was a distinguished one. ... In all [that he accomplished], Dr. Kilby was supported by his wife, Martha Harris Kilby. Mrs. Kilby's lively interest, wise counsel, and dedicated work were the foundation for everything that Dr. Kilby did. Together, Clyde and Martha Kilby challenged generations of Wheaton students and others to seek the world of the imagination with all their heart and mind.
Kilby Publications Bibliography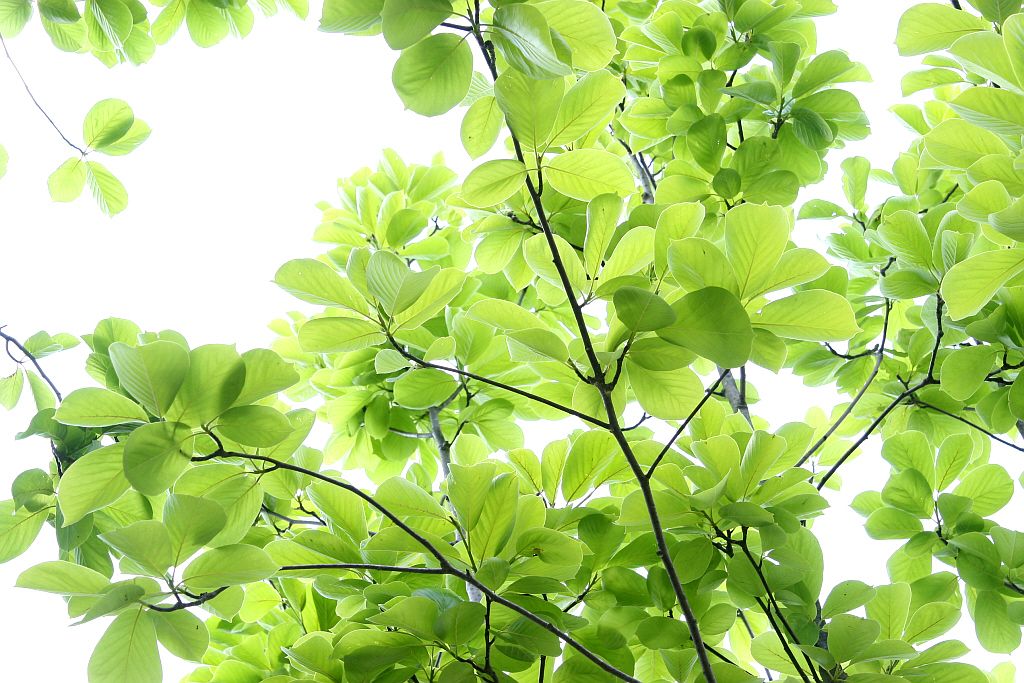 "A Means to Mental Health"
Read Dr. Kilby's resolutions for a life well-lived.
PDF Download