Posted June 17, 2021 by Academic and Institutional Technology
Tags: Department News
User Interface Update for Box
Effective Date: June 30, 2021

On June 30, Box is updating the user interface for all users. Although you should not notice much of a change, we wanted you to be aware that this was happening.
Below is a screen shot of the current version's user interface.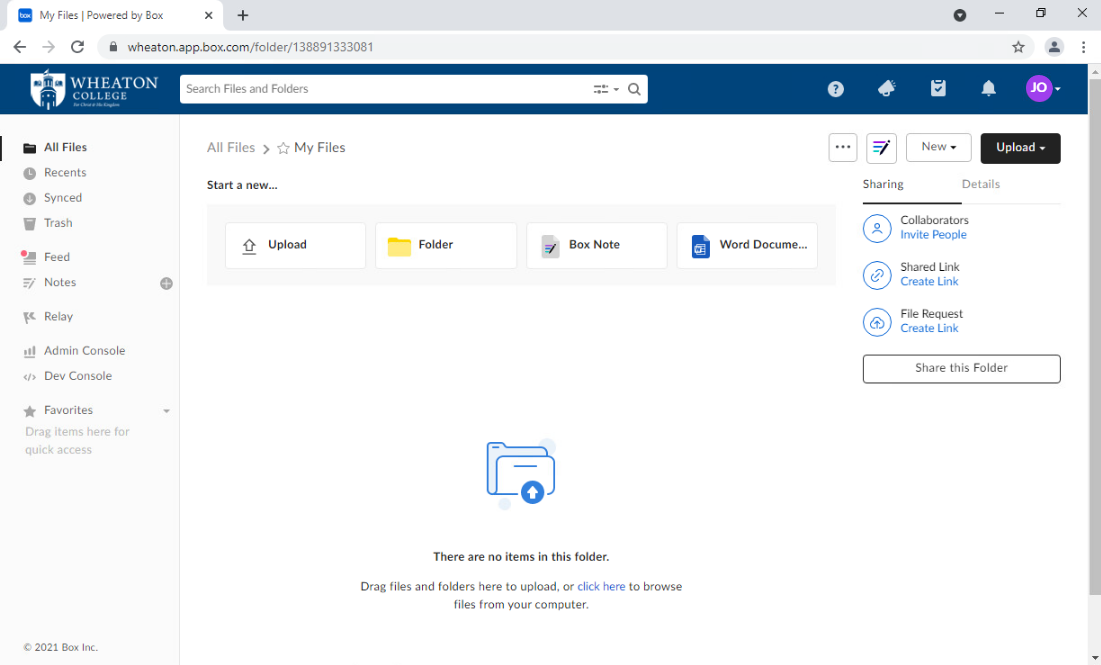 And then a screen shot of the updated version.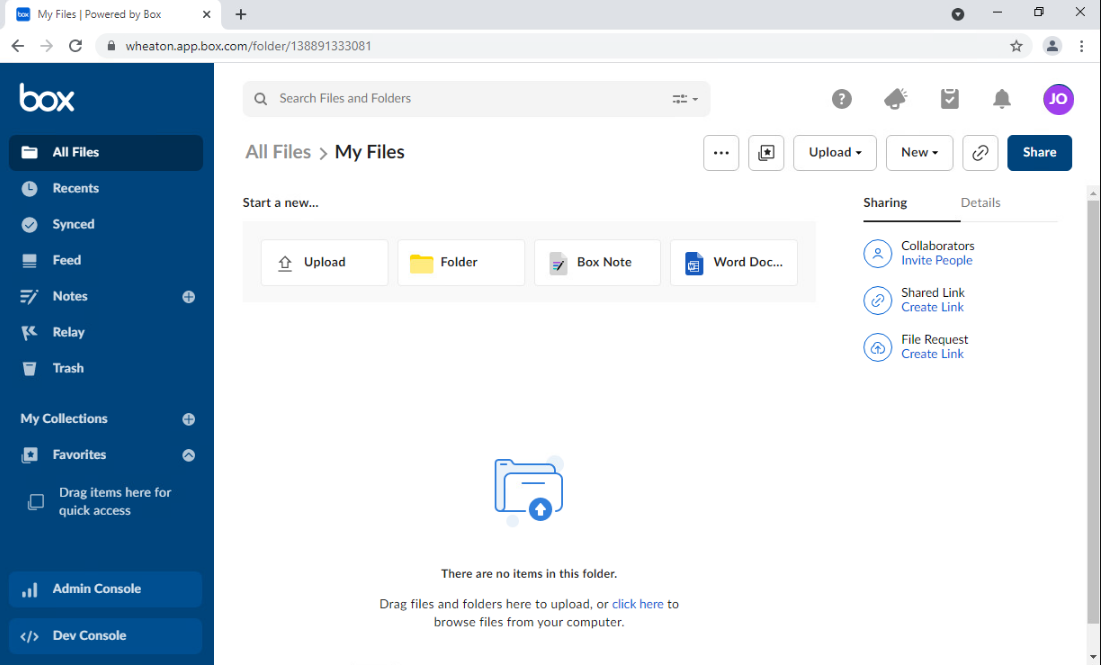 Key Benefits and Features
Keeping our Box services up-to-date.
Adding a "Collection" feature for those who are interested.
Impact on College Community
Many of you may not notice this change. But you are welcome to learn more by doing one of the following:
If you have any questions, please contact us at ait.service.desk@wheaton.edu or call 630.752.4357 (HELP).