Marion E. Wade Center Museum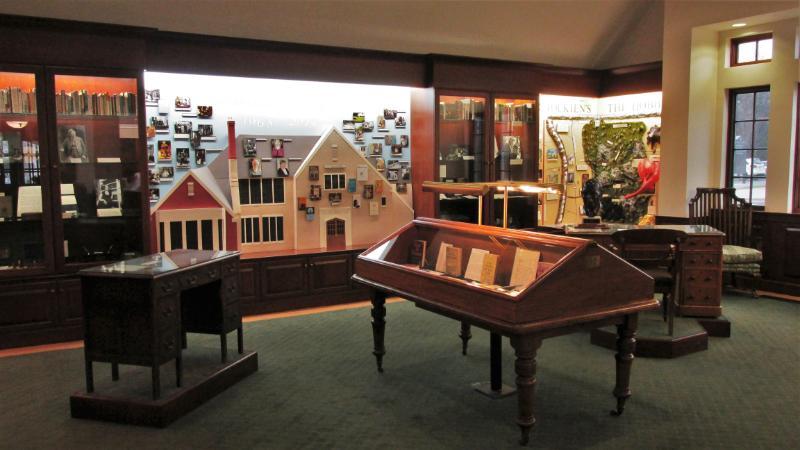 The Marion E. Wade Center museum features memorabilia and rotating displays with selections from our collection of books, letters, manuscripts, and artifacts. Through these exhibits we invite our visitors to explore more deeply the seven authors' lives, writings, and the historical context in which they lived. Permanent pieces on display in the museum include: a wardrobe owned by C.S. Lewis, desks and pens belonging to C.S. Lewis and J.R.R. Tolkien, bookshelves from Charles Williams, the eyeglasses of Dorothy L. Sayers, and Owen Barfield's chess set and pipe.
Current Exhibits
"Adventures in Reading" (featuring the Wade authors' books for children, and children's books they loved)
"The Canterbury Festival Plays"
"The Wade Authors: Their Reflections on Each Other"
"C.S. Lewis's 'Tales of Adventure'"
Joy Davidman's afghan and typewriter
Display on C.S. Lewis's book Dymer
"Alec Forbes of Howglen by George MacDonald"
"Dorothy L. Sayers responds to scientist Fred Hoyle on BBC Radio" (interactive audio exhibit)
"J.R.R. Tolkien: A Film Portrait" (interactive video exhibit)
"Boxen: C.S. Lewis's Childhood Chronicles before Narnia" (interactive exhibit)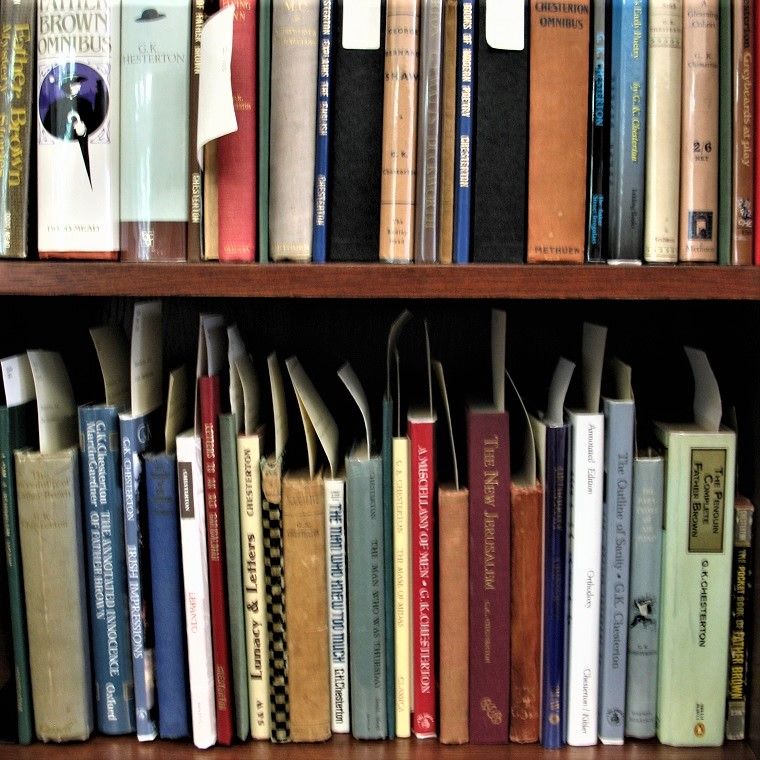 From Purchase to Perusal: the Life-Cycle of Materials at the Wade Center
Have you ever wondered how the Wade Center and other similar libraries obtain and preserve materials for their collections? This exhibit explores the process.