Marion E. Wade Center Museum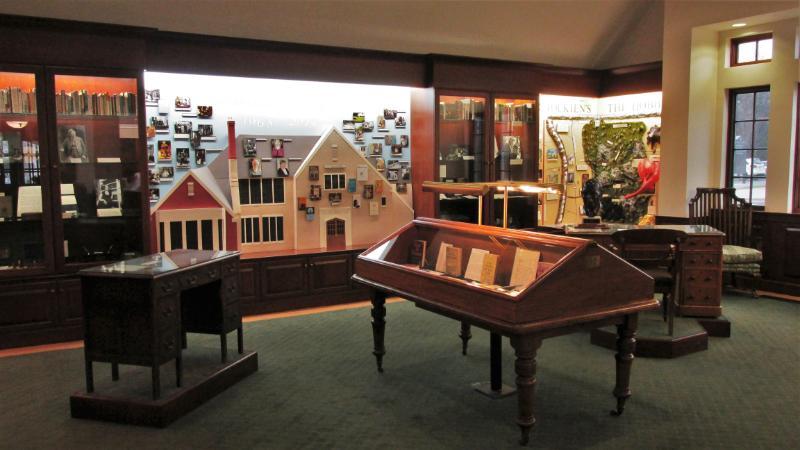 The Marion E. Wade Center museum features memorabilia and rotating displays with selections from our collection of books, letters, manuscripts, and artifacts. Through these exhibits we invite our visitors to explore more deeply the seven authors' lives, writings, and the historical context in which they lived.
General Information
There is no fee to visit the Wade Center. Information about Directions and Parking is available, and check our Hours page for opening times and closures. To make reservations please call 630.752.5908 or email us. If you would like to spend time in our Reading Room during your visit, please contact the Wade Center in advance.
For groups of ten or more people, including school groups, the Wade Center does offer various programs. Please complete our Museum and Bookshop Visit Form. See our Visiting Groups page for more details. Please schedule at least 3 weeks in advance of your visit. Groups of 20 or more should let the Wade Center know in advance of your arrival, even if you are not requesting a tour or programming.
Permanent Museum Features
Desks and pens belonging to C.S. Lewis and J.R.R. Tolkien
Bookshelves from Charles Williams
Eyeglasses of Dorothy L. Sayers
Owen Barfield's chess set and pipe
Current Exhibits
"Judging a Book by its Cover" (featuring book covers of works by our authors over the decades)
"The Canterbury Festival Plays"
"The Wade Authors: Their Reflections on Each Other"
"C.S. Lewis's 'Tales of Adventure'"
"G.K. Chesterton's The Everlasting Man"
"Middle-earth in Merchandise"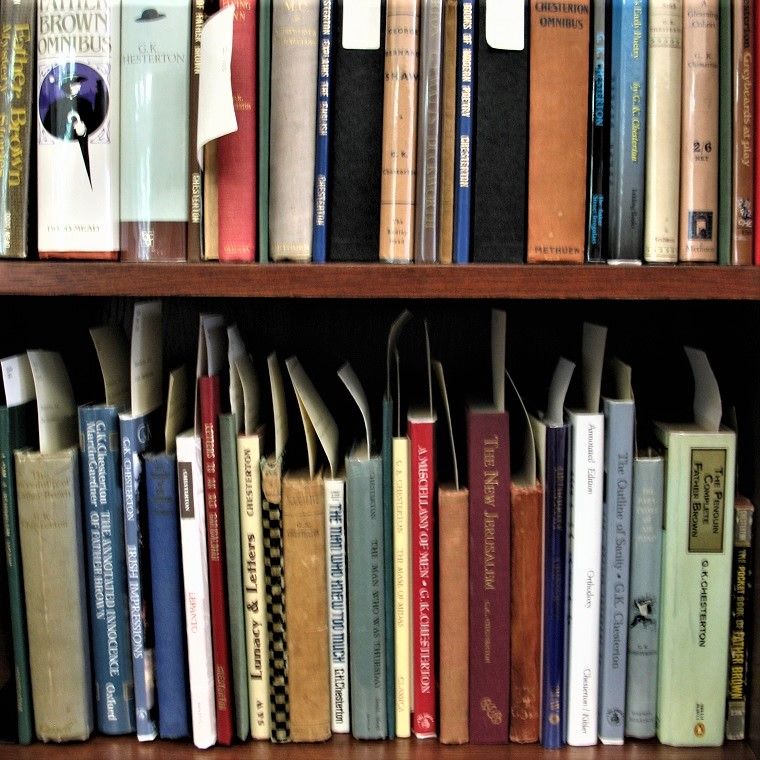 From Purchase to Perusal: the Life-Cycle of Materials at the Wade Center
Have you ever wondered how the Wade Center and other similar libraries obtain and preserve materials for their collections? This exhibit explores the process.