Remembering Former Director Dr. Christopher W. Mitchell (1951-2014)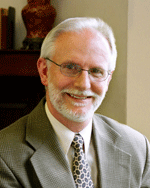 Christopher W. Mitchell, Director of the Marion E. Wade Center from 1994-2013, passed away from a heart attack on July 10, 2014 at the age of 62 while visiting family in Colorado. In addition to serving as Director, Chris held the Marion E. Wade Chair of Christian Thought at Wheaton College, Wheaton, Illinois from 2006 to 2013. Many of those who have visited or researched at the Wade Center over the years will recall Chris's warm welcome and affable manner in discussing any subject, from woodworking to the nexus of faith and imagination. His love for God, family and friends, great literature, and good food was palpable, and his enjoyment of life's good gifts was infectious.
Wheaton College President Philip G. Ryken reflected that "Chris Mitchell has been a good friend and a constant encouragement. We became better acquainted through some of his visits to Oxford when I was a student there. I know that over the years Chris prayed for God to bless me in life and ministry. He has advanced the kingdom mission of Wheaton College and helped the wider church by serving as a champion for C.S. Lewis and the other Wade authors. We will all miss his teaching and scholarship. But the loss also has a personal dimension: until I see Chris again, I will miss our good conversations."
Although Chris had retired from the Wade Center in 2013, he remained closely connected to the staff here and engaged with the ongoing scholarship of our authors. He will be dearly missed and lovingly remembered by each one of us and by the many students, colleagues, and friends his lively and gentle spirit touched during his 62 years of life, and most of all by his wife, Julie, and their four children and four grandchildren.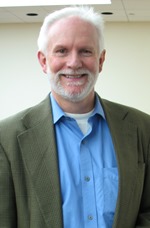 "Dr. Chris Mitchell served ably as Director of the Wade Center," noted former Wade Director and fellow Lewis scholar, Lyle W. Dorsett. "A theologian by training and a pastor-teacher by calling, Chris blessed everyone associated with the Wade Center as well as those in the fellowship of scholars and readers who love the works of C.S. Lewis. Dr. Mitchell is fondly remembered and will be sorely missed."
During Chris's time at Wheaton, he taught courses in theology, and served as Book Review Editor for Seven: An Anglo-American Literary Review. His publications included numerous articles on the Wade Center authors. He was currently in the midst of work on a critical edition of C.S. Lewis's The Abolition of Man.
Prior to coming to Wheaton College, Chris served as a missionary and pastor. He received his M.A. from Wheaton College, and a Ph.D. from the University of St. Andrews, Scotland, where his concentration was Historical Theology. After his retirement from the Wade Center in June 2013, Chris joined the Torrey Honors Institute of Biola University as Professor of Theology.
"The great thing is to be found at one's post as a child of God, living each day as though it were our last, but planning as though our world might last a hundred years." – C.S. Lewis
A memorial service for Chris was held on Friday, July 18 at Wheaton Bible Church, West Chicago, Illinois. Another memorial service took place at Grace E.V. Free Church, La Mirada, California, on Sunday, July 20.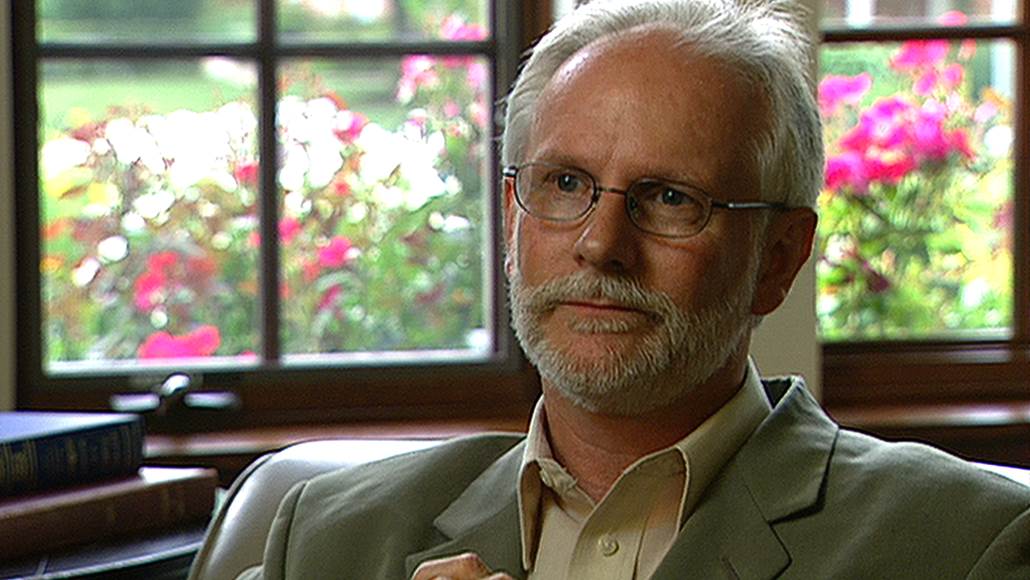 A slideshow of pictures in celebration of Chris's life ca. 1995 to 2013. Above: a screen capture of Chris from the documentary film "Tolkien & Lewis: Myth, Imagination & The Quest For Meaning" by the Duncan Group.