Virtual launch event will show the public the services the new center will offer.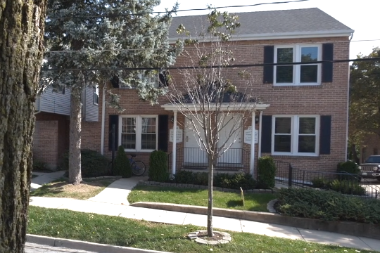 On Oct. 6th from 1– 1:30 p.m. CST, the public is invited to virtually attend the Grand Opening of the Center for Family & Relational Health. Created to meet the needs of the community, the Center for Family & Relational Health will be a new mental health center that provides therapy for couples and families in partnership with the Marriage and Family Therapy program at Wheaton College. The center follows a "Teaching Hospital Model" where interns and seasoned, credentialed supervisors work closely together to provide holistic, compassionate therapy based on the latest research and best practices in their field. The supervisors are also professors at Wheaton College.
The grand opening will be an opportunity for the College and the local community to come together. Due to the pandemic, only a small number of guests will be able attend in person. However, the whole community is invited to join this inaugural event online.
To watch the Grand Opening On October 6th from 1 – 1:30 p.m. CST, go to the Wheaton College Graduate School Facebook page.
During the opening event, Terri Watson, Dean of the School of Psychology, Counseling, and Family Therapy will speak about the clinic's history. David Van Dyke, Marriage and Family Therapy Program Director and Associate Professor of Marriage and Family Therapy, will share how the clinic fulfills the MFT's mission through training and service to the community. Wheaton Mayor Phil Suess will also attend and talk about the mental health needs of the local community. Wheaton College President Ryken will address how the MFT program will be providing a much-needed service to the local community and churches. Additionally, Provost Karen Lee will speak about the unique clinical training opportunities for Marriage & Family Therapy students. Those attending in person will have an opportunity to take a COVID-safe tour of the new center.
"I am thrilled to be part of this adventure," said Van Dyke. "The School of Psychology, Counseling and Family Therapy has been dreaming about providing clinical training at the College for nearly 30 years. It is exciting for us at Wheaton to be able to both train our MFT students and provide quality care for local churches and the community."
According to Van Dyke, the Center for Family & Relational Health was created to meet two needs: the clinical training needs of MFT students augmenting training at other off-campus locations, and the needs of couples, parents, and families in churches and the local community. The center will be staffed by the MFT faculty providing training and supervision similar to training hospitals for physicians. Clients coming to the clinic will receive care based on the latest research from a team of clinicians.
There are many practices and clinics that provide individual-oriented therapy. The Center for Family & Relational Health is unique in that it will only be providing relational therapy. It will provide pre-marital, marital, parenting, and family-oriented therapy services to local communities in the Chicagoland area. Marriage and family therapists see symptoms and solutions through a relational lens and this requires training students in working not only with individuals, but with couples, parent-child relationships, and families.
Wendy Smith, the Center's director, said it will be a great resource for anyone going through relational challenges, especially during this pandemic crisis. "We are all carrying an extra burden of pain right now as we navigate these difficult times. This type of stress affects our relationships. The CFRH is dedicated to helping couples and families who are feeling stuck and isolated move toward greater connection and support for each other. Our hope is to help families not only get through these trying times but to build a stronger foundation of love and trust so they can thrive and flourish."
The new Center is equipped with the latest technology to provide the highest quality training and clinical care. The center will be able to provide training and workshops for churches and organizations on systemic perspectives of organizational leadership and relationships, marriage, parenting issues from young children to adolescents, and family transitions.
"I am hoping that the CFRH will be the first phase of future clinical training opportunities," said Van Dyke. "We would like to see centers specializing in assessment and other areas for our doctoral program in clinical psychology and clinical mental health counseling program."
The CFRH is committed to offering their counseling services at competitive rates. The Center will be taking insurance but also offer services on a sliding scale for those who need it. They are affordable, local, and excited to serve the Wheaton, IL community. Learn more at www.familyrelationalhealth.com.
--Lori Quicke