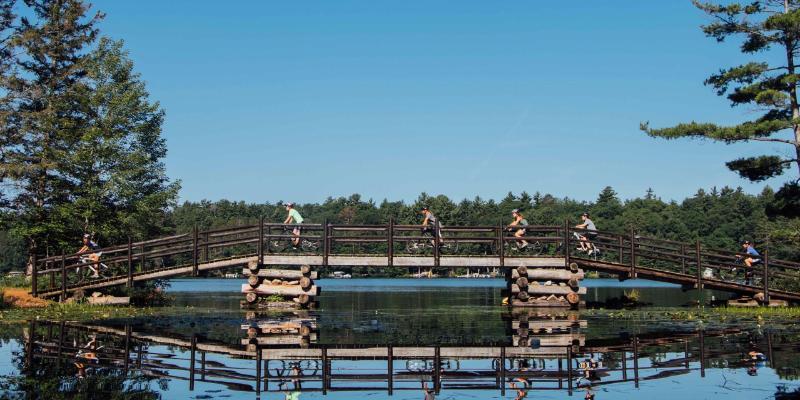 In March 2020, the world started shutting down. The coronavirus pandemic was in full swing, and no one knew what was happening. Deep in the north woods of Wisconsin at HoneyRock, Wheaton College's Outdoor Center for Leadership Development, the staff had just come to the unfortunate conclusion of shutting the property down—temporarily.
"Never before has HoneyRock been empty for May and most of June," says Rob Ribbe, who has worked at the facility in some capacity or another for 30 years. Ribbe is currently the Director of HoneyRock as well as an Assistant Professor of Christian Formation and Ministry at Wheaton College.
Traditionally, Wheaton College's summer camp is filled to the brim with staff (roughly 150 people) plus all the campers, ranging in age from kindergarten through high school, explains Ashley Kiley '14, the Camp Program Director.
As the permanent staff of HoneyRock watched the news roll in and change almost daily, Ribbe lead his team through prayer, putting the decision in God's hands and, ultimately, waiting until 30 days before opening to make a final decision about whether or not to host their well-known Christian summer camp.
"By creating that 30-day decision window and slowing decisions down, we were able to listen to the Lord, to get the best information at the latest possible date, and then discern together whether to move forward," says Ribbe.
Every Monday morning, Ribbe would lead the HoneyRock staff through four hours of guided personal solitude followed by group debriefing. Kiley says that Ribbe's unwavering "leadership by the Spirit lead us to have camp."
With a mere 30 days to prepare for a totally revised summer camp, the team got to work and somehow managed to pull it all off in the final hours—right before the first busses of campers arrived on property.
Kiley explains that they streamlined and slimmed down their staff and offered four weeks of camp instead of seven. However, the biggest change, which lead to their ultimate success, was the creativity behind the 50-person cohort model.
"How do we keep the core tradition that they're looking for but offer it in a more creative way to keep the group of 50 enjoying themselves?" says Kiley. "Our goal was for the campers to see the other groups of 50 enough that they didn't feel alone at camp, but really design the programming so they could be mask-off for as much as possible."
In addition to adjusting their wilderness trips and implementing the cohort model, Kiley had to devise ways to keep the campers entertained. Rather than gather in a large field with hundreds of campers and play a large group game, they had kids play shorter games in smaller fields with more rounds.
Their high school programming, which usually entails a different kind of program for every grade level, was condensed into a single program, aptly titled Epic. The high school offering was three weeks, and the residential programming for elementary and middle schoolers became a 12-day camp, offered twice.
Kiley says that the campers were also taught six ways to love as the guiding policies of HoneyRock. This was a way of framing some of the rules, like staying in your cohort, wearing masks when appropriate, sanitizing, washing your hands, and opting outside.
HoneyRock also had parents and campers follow COVID-19 precautions before arriving on site. Campers were required to self-isolate for two weeks before arriving while also taking daily temperatures.
Plenty of campers and even summer staff had to drop out due to these regulations, but Ribbe took it as a sign of how serious people were about keeping others safe.
"I think summer camps were so successful this year because the kids and even the counselors needed it. People needed to get outside. They needed to play. They needed to worship. They needed to be able to hug their friends. We did everything we could to create a space for the campers and staff to be able to come," says Kiley.
For the campers who did come—all 460 of them—they were able to get outside and momentarily forget the pandemic that had altered their lives, kept them inside, and had them home-bound for virtual school for weeks.
Parents were asked to fill out a departure survey when they picked up their children, and in addition to the emails and tear-filled conversations that Ribbe and his team have received in the days and weeks following the end of camp this year, parents expressed nothing but gratitude for the HoneyRock staff keeping their Christian summer camp up and running, even if it looked and felt a little different this year.
Parents reported seeing not only personal character development in their children, but also the camper's ability to connect God's word with their lives, increased engagement with daily activities, a desire to serve others, and the willingness to face new challenges.
"The creativity that had to happen to be able to pull off camp in a unique way really opened new doors for thinking about programming differently in the future," says Ribbe. "The praise from parents has been unparalleled."
From staff members and the leadership team to the campers themselves, everyone at HoneyRock this summer learned to take a risk, make a sacrifice, get outside, and be led by the Lord.
"God was good," says Ribbe. -- Alexandra Shimalla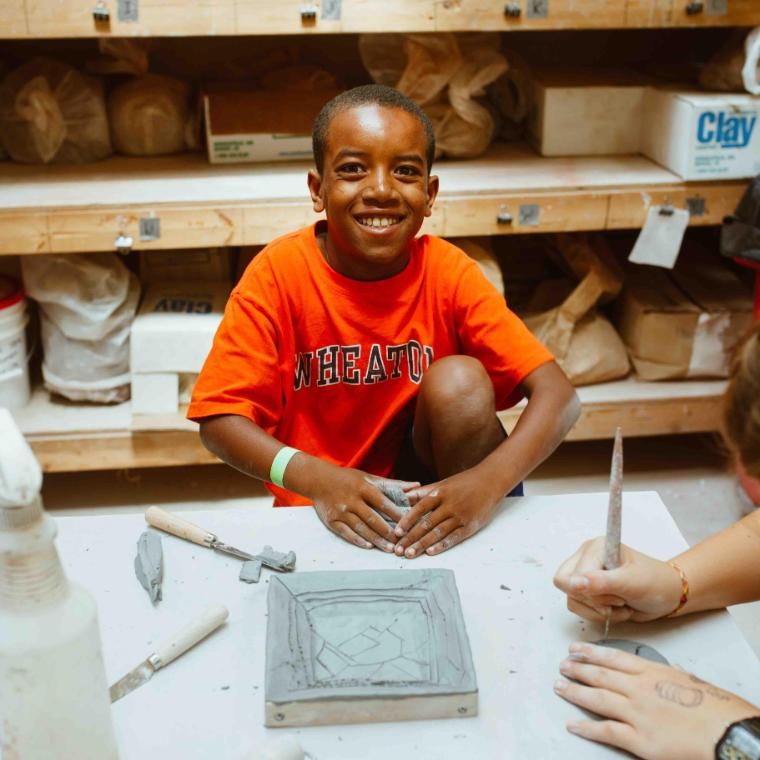 Explore Summer Camp Programs at HoneyRock
HoneyRock is a place set apart for strong and Christ-centered friendships, truth-infused living, and leadership development for youth and young adults. Our experiences for summer campers follow a progression built on age-appropriate responsibility and challenge through five distinct tools: wilderness trips, instructional activities, service opportunities, spiritual focus, and leadership development.