In this Q&A post, you'll get to know Will Cody, Vanguard '16, and M.A. Outdoor and Adventure Leadership '21, as he reflects on parts of his HoneyRock and Wheaton College Graduate School experience so far.
Where are you from? Salisbury, North Carolina
What is your favorite thing about living in the Northwoods of Wisconsin?
The scenery!
Before HoneyRock, what were you doing? I earned a major in Anthropology at Lee University. A significant part of that experience was my time as a Resident Assistant (R.A.) in a freshman residence hall. This was one of the most formational components of my college experience—working and living alongside other budding Christian scholars.
Why the Outdoor and Adventure Leadership M.A.? With my experience as a resident assistant, one might think I would have gone on to get a Masters in Higher Education. I'm pursuing the Outdoor and Adventure Leadership Masters at Wheaton for a few reasons. For me, my passions and desires center around seeing people grow spiritually through imagination. Creation has the undeniable ability to capture whole individuals and I desire to better learn how to engage in this process.
When I think about my time as a Vanguard in 2015-16, I remember having experiences that served as continued learning well into my college years. There's incredible potential and opportunity to encounter the whole person in the outdoor environment—it's an informal, adaptable, and more relaxed space to have meaningful encounters with one's self, others, and God.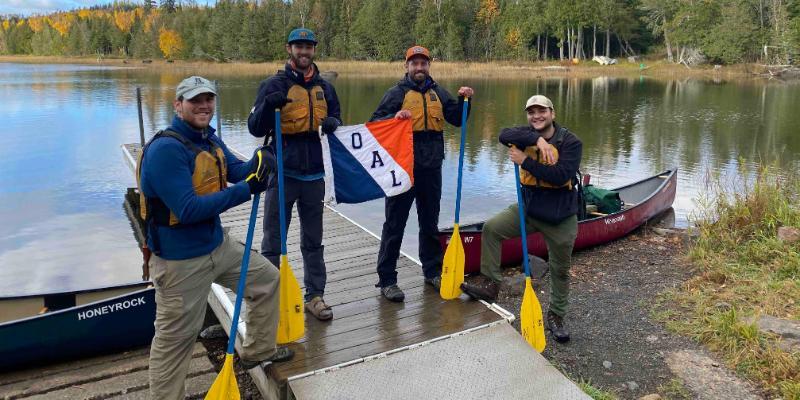 When you're not studying or working, what do you like to do at HoneyRock? Rock climbing, disc golf, and reading… Mirror to the Church: Resurrecting Faith After Genocide in Rwanda by Emmanuel Katongole and Jonathan Wilson-Hartgrove, Harry Potter by J.K. Rowling, and Immeasurable by Skye Jethani.

What questions are you asking right now? (Class, life, faith…) There's the tension between understanding the theory and the way things "should be" and pursuing those best practices while honoring and creating space for the Holy Spirit to move in your life and, in our field of work, camp and outdoor programming. With these thoughts in mind, here are some of the questions I'm asking:
In a world of "best practices", how do we measure the outcomes of an immeasurable God?
What role should the Holy Spirit play in planning and preparing to the best of someone's ability?
How do we open ourselves up to the Holy Spirit while continuing the pursue best practices but also be open to throwing away the "best practices" when moved to do so?
Efficiency isn't always significant in the kingdom of God. What's the "right" relationship between efficiency and significance?
What's one interesting or intriguing thing you have learned recently?
I just finished a Philosophy of Ministry class taught by Rachael Botting. I didn't know how formative it is to have a philosophy of ministry at all times. I'm enjoying the educational approaches we've been learning about. To me, learning how to build that has been fascinating.
After HoneyRock, what do you dream about doing?
In this season of waiting and growing at HoneyRock, I have been given a variety of dreams to ponder. I have begun to consider various careers, spanning everything from becoming an educator, to diving headlong into wilderness therapy. Regardless, I believe my calling is to help others expand their perspectives concerning God.
Where's your favorite study spot at HoneyRock?
In the library.
What new activity or hobby (if any) have you picked up since being here?
Whitewater kayaking.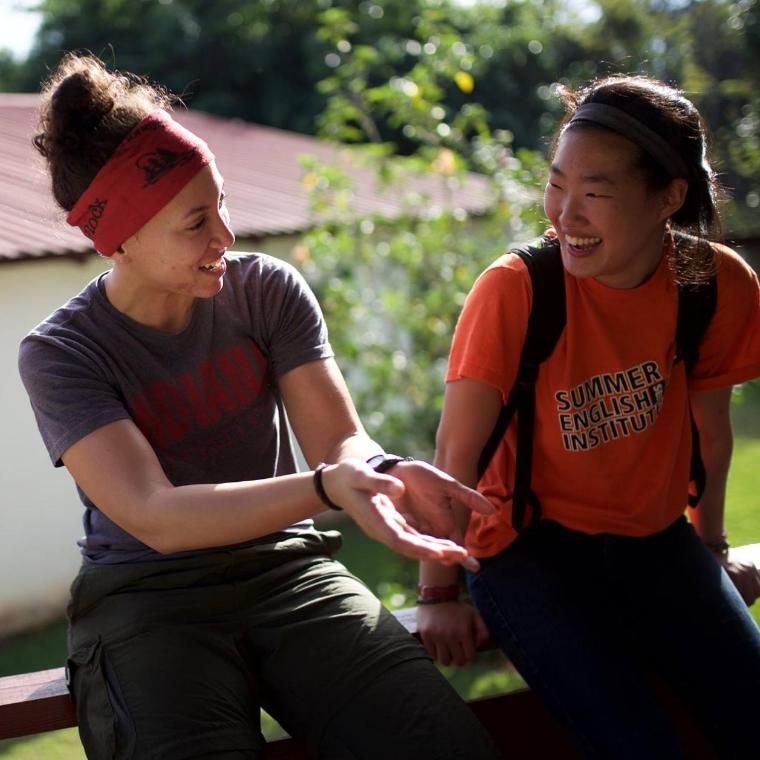 Learn More about the Outdoor and Adventure Leadership M.A.
The M.A. in Outdoor and Adventure Leadership (OAL) program is designed to equip exceptional leaders for Christian formation and ministry in a fast-changing, multicultural world, utilizing experiential learning methods.