Meg Wolfe shares about her unexpected journey to—and first month in—Vanguard, the Christian gap year of Wheaton College.
Three months ago, I had no idea that the Vanguard Gap Year program existed. Today, I'm writing this from the Northwoods of Wisconsin a little over one month into my Vanguard experience. In the past four weeks, I have backpacked 36 miles, learned new card games, mountain biked, canoed, thrown a clay pot, and made many friends. I've done more in the past three weeks than I had between March and September.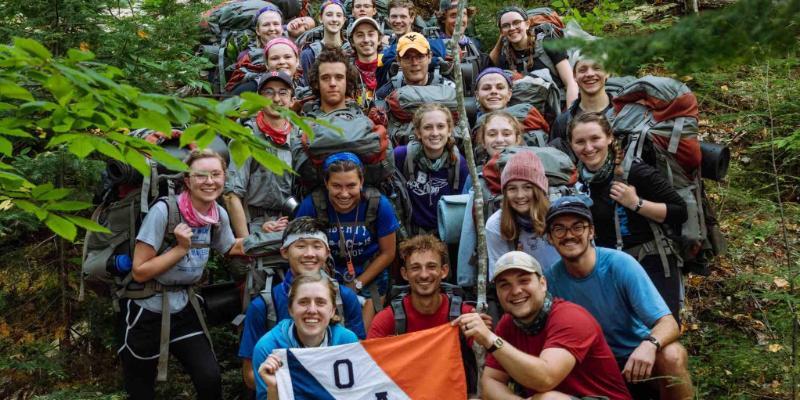 So, what happened and why am I here? Like many others, COVID-19 derailed my plans for this year. I graduated high school in May and was planning to attend a university in California. In July, my university announced that it was going completely online for the fall semester. Suddenly, I was questioning everything. Was online college worth the price tag? Should I stay at home and work for a year? What am I supposed to do with my life? My mom heard from a friend about the Vanguard program at HoneyRock and mentioned it to me one night. I remember thinking, "No way, I'd never do that." I'd always been set on going to college after graduating. I love learning and community, and couldn't wait for the academic, social, and residential aspects of college life. Sticking to my plan, I told myself that I was going to be an online student. But as the first day of classes drew closer, I knew in my heart that I needed more. Zoom couldn't give me goofy inside jokes or independence outside of my parents' home.
I wanted so badly to be a college student, but also knew that online school was not right for me. Vanguard seemed slightly better than staying at home, so that's basically how I chose. I knew that the structured aspects of the Vanguard program such as devotionals, work rotations, and outdoor experiences would develop me holistically. I needed to be busy, to fill my time purposely instead of watching Netflix for hours. When the time came to make a decision, I was absolutely torn.
I wasn't excited in the slightest to start Vanguard and tried to ignore the fact that I was leaving. I wished I could just freeze time and cuddle my dog forever. I drove up to HoneyRock with my parents on a rainy Saturday morning. As I said goodbye to my brothers, it still didn't feel like I was actually leaving.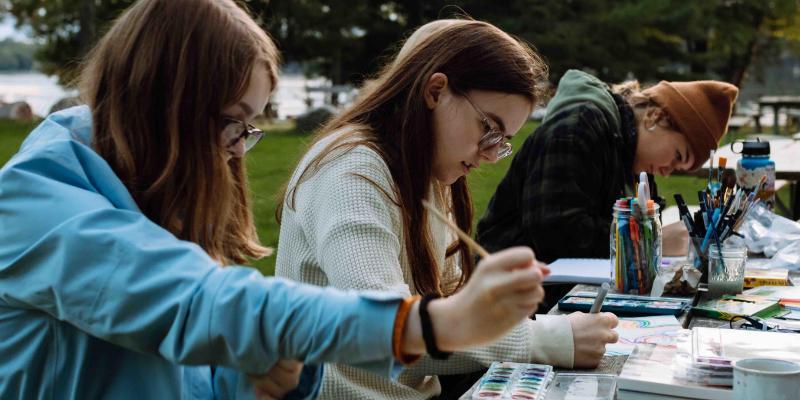 Three weeks ago, I was terrified and uncertain whether this program was the right choice for me. Now, even in such a short time, I know that this is where God wants me to be. I feel like I belong. As I was reflecting in solitude on our backpacking trip I thought about all of the love I have received from the people here at HoneyRock. Even though I was physically alone, I felt the love of God and those around me almost like a big hug, saying "This is where you are meant to be." From making pretzels to deep late-night discussions, I have learned so much and am immensely thankful—the most loving community has welcomed me with open arms. I can't wait to see what the year ahead holds. —Meg Wolfe
Curious about how HoneyRock is staying COVID-safe? Learn more here.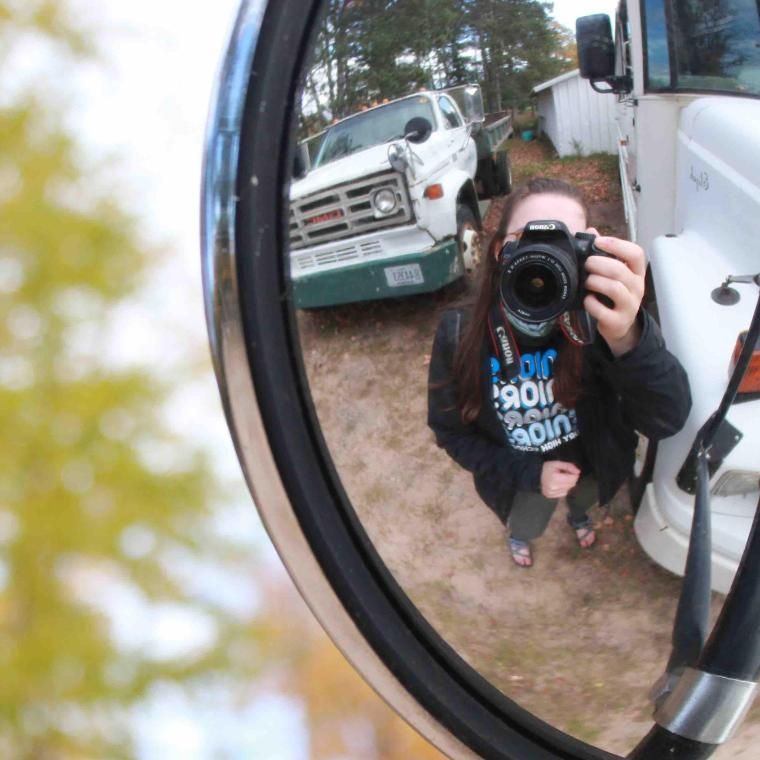 Vanguard: Year at a Glance
Vanguard, the Christian gap year of Wheaton College, offers incredible opportunities to ask big questions, explore the world, and discover purpose before college. Check out the 30,000-foot view of the year by clicking the link, below!