Why Pursue an M.A. in Marriage and Family Therapy?
To meet the growing need for Christian Marriage and Family Therapists who are clinically skilled and relationally competent servant scholar practitioners, the M.A. in Marriage and Family Therapy at the Wheaton College Graduate School uniquely trains therapists to enter the field by integrating clinical competency with a Christian perspective.
2
years to complete the program
22%
PROJECTED JOB GROWTH FROM 2018-2028*
100%
National Licensure Exam Pass Rate 2016-2019
Wheaton College MFT Mission Statement
We seek to form Marriage and Family Therapists who are clinically skilled and who integrate their personhood as followers of Christ in their professional and personal lives; who value interpersonal justice and the diversity of clients and client systems; and who work toward the goal of healthy and whole relationships, giving specific attention to those on the margin of society and those who are underserved.
All of the faculty bring a unique relational piece to this program. They accept us as we are and they accept us where we are along our trajectory in life. — Billy Cleary, M.A. Marriage and Family Therapy
Why Pursue a Master's Degree in Marriage and Family Therapy?
The Marriage and Family Therapy Program at Wheaton College is accredited by the Commission on Accreditation for Marriage and Family Therapy Education (COAMFTE) and received initial COAMFTE accreditation in May 2016
Commission on Accreditation for Marriage and Family Therapy Education
112 South Alfred Street
Alexandria, Virginia 22314
838.9808
coa@aamft.org
Wheaton College's MFT Program has been designed to meet licensure requirements in the state of Illinois, as outlined by the Illinois Department of Financial & Professional Regulation. Our program's COAMFTE accreditation will ensure that you receive a quality education that meets the standards established by the marriage and family therapy profession, and will help prepare you for the national licensure examination and Illinois state licensure. Graduates of our program will have a recognized qualifying degree by virtue of having completed a COAMFTE accredited program, which may help facilitate obtaining a license and securing employment post- graduation. However, MFT licensure requirements vary by state; for more information regarding state by state requirements, students may refer to AMFTRB.org.
Clinical Competency
We aim to form systemic clinicians who participate capably in the interactive process of assessing and treating clients and client systems, incorporate knowledge of individual and family life-cycle developmental stages, and conceptualize and integrate clinical/relational/contextual information. Students are instructed from an ethical, legal, and respectful standard of therapeutic practice in working with clients and greater systems. We seek to equip marriage and family therapists who intervene effectively to promote, restore, sustain, and/or enhance positive functioning in clients.
We strive to integrate theory with practice throughout the program through student involvement in pre-practicum training beginning in their first year and practicum placement in their second year. First year pre-practicum students observe live therapy at local clinics from behind a one-way mirror, while second year practicum students directly provide both individual and relational therapy. Graduates will be capable of working with individuals, couples, families, and groups.
Relational Competency
We hold that relationships from a biblical, systemic, and personal perspective are vital to human development to initiate change in the family system. Our program is built upon a cohort model which includes personal and professional development within small groups that facilitate dynamic enrichment of the whole person within Christian community. As a part of their personal and professional development, students will demonstrate self-awareness and emotional regulation by processing through their experience of family background and cultural context. In doing so, students will learn to communicate effectively about such matters with clients, colleagues, faculty, and supervisors.
Faculty, students, and alumni seek recursive involvement through educational investment, living out our mission, and commitment to each other, our churches, and our greater communities.
Interpersonal Justice
Even with the rigor of academia, we implement ways we can be of service to those around us, whether that is in our local church, family, the academic program and cohort, or in the community. First year MFT students have the opportunity to observe live therapy, predominately at local community clinics. Second year MFT students obtain clinical practicum sites throughout the Chicagoland area and provide counseling to communities and populations who may otherwise not be able to receive such services.
Christian Distinctiveness
How we understand and live out our faith, how our faith influences our practices, and what happens when faith and practice collide are all questions we tussle with together in class and outside of class. We discuss openly various views on the nature of God, personhood, brokenness, and healing so that we can understand how our faith and learning shapes our clinical practice.
We seek to foster an environment that supports personal and professional development and that is based in Scripture and orthodox Christianity. Students of the M.A. in MFT program are expected to affirm the Statement of Faith of Wheaton College and to voluntarily conform to the Community Covenant of Wheaton College, which together provide a framework for our life together as an academic and spiritual community. These commitments are far more than philosophical positions; they represent our firm belief that both unity and diversity add depth and richness to the community being developed at Wheaton and the MFT program.
While there are many similarities between Marriage and Family Therapy (MFT) and Clinical Mental Health Counseling (CMHC), our programs offer two distinct approaches:
CMHC emphasizes an eclectic approach to working with clients including cognitive-behavioral, psychodynamic, person-centered, and systemic approaches.
MFT emphasizes the individual-in-context and systemic theory as foundational in conceptualizing relational and clinical issues.
The M.A. in Marriage and Family Therapy includes:
60 semester hours, divided into three categories:

Core Courses (44 credit hours)
Clinical Pre-Practicum and Practicum (10 credit hours)
Theological Studies (6 credit hours)
The COAMFTE-accredited program's curriculum meets most state educational requirements and many state clinical requirements for professional licensure. See our Consumer Disclosure Letter and Chart for additional information for each state.
Who hires our graduates?
Graduates of the M.A. in Marriage and Family Therapy are involved in a wide range of clinically-related activities, from family and individual counseling, to restorative work with refugees, to substance use treatment and policy. Some career paths of alumni include:
Private practice
Community or Missions agencies
Hospitals, Behavioral Health Centers, Outpatient Treatment Centers
Specialized therapy practices (i.e. Christian counseling, therapy for children, trauma)
Alternative Careers for M.A. in Marriage and Family Therapy
Alternative careers include non-profit work (i.e. case management), Policy/Advocacy, and Missionary Member Care.
Where do our M.A. Marriage and Family Therapy alumni work?
Graduates pursue licensure and clinical work in multiple states across the U.S., as well as in countries in Eastern Europe, South Asia, South America and in other areas around the world.
While students with a wide range of undergraduate degrees and majors pursue the M.A. in Marriage and Family Therapy, students in the following undergraduate fields of study are especially interested in a career as a Marriage and Family Therapist:
Child development
Human development
Family studies
Psychology
Social work
The M.A. in Marriage and Family Therapy is a full-time, residential program on Wheaton's campus in Wheaton, IL. The program takes two years of full-time course work to complete.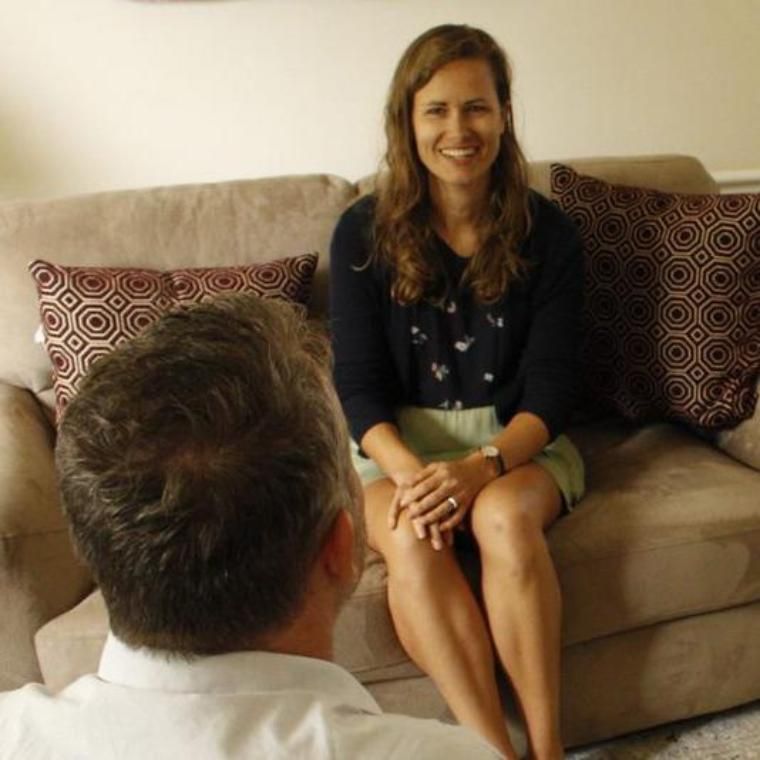 Marriage and Family Therapy Clinic at Wheaton College
Wheaton College's M.A. in Marriage and Family Therapy will be Illinois' first and only faith-based, accredited program to have its own training clinic open to the public.
Wheaton M.A. in Marriage and Family Therapy Admission and Tuition
The M.A. in Marriage and Family Therapy at the Wheaton College Graduate School is only offered in an on-campus, cohort model. A cohort model is the best learning environment for future marriage and family therapy practitioners, placing students in a cohesive learning community where they can develop together spiritually, personally, and professionally. Our student cohorts participate in Personal and Professional Development and Practicum Seminar small-groups that continue the entire two years of the program.
The tuition for the M.A. in Marriage and Family Therapy is $780 per credit hour.
Affording your Wheaton College Graduate School degree is possible through financial aid packages and scholarships.
Admission requirements include:
Application Deadline: February 1
Bachelor's Degree from a Regionally Accredited Institution
GPA 3.0 minimum
Four Recommendations (Academic, Pastoral, Professional, Mental Health Professional)
Recent Psychology, Counseling, and Family Therapy News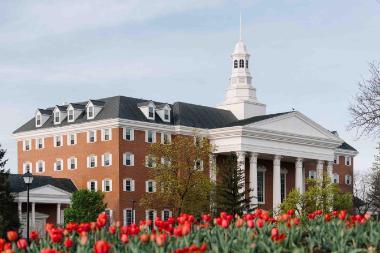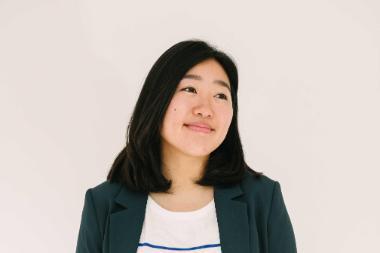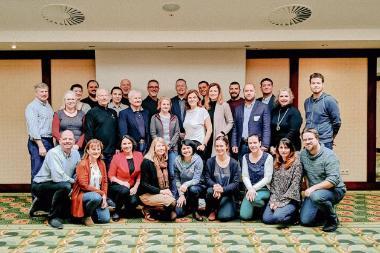 1
2
3
4
5
6
7
8
9
10
11
12
13
14
>
>>
View More