NOTICE: Due to COVID-19, the 2020 Family Systems Conference has been cancelled. Please visit back for updates on the 2021 Conference Speaker soon!
"We recognize the need for continual conversation in both church and mental health communities regarding the best ways to integrate faith with family systems thinking about people, struggles, and growth. The Family Systems Conference facilitates this discussion on relationships, ministry programming, community living, and clinical competency among both communities.
This year's conference will feature an event geared specifically for faith communities (e.g., churches, small groups, school communities) and another geared toward clinicians, as we continue the rich tradition of integrating our Marriage & Family Therapy conceptualizations with our foundation in and through Christ."
David Van Dyke, Ph.D.
MFT Program Director
Associate Professor of Marriage and Therapy
Desired Outcomes
Learning to think and live in the space where faith, theory, and professional ethics intersect.
Conceptualizing tension and congruence between systemic theory and Christian faith.
Equipping pastors to navigate relational issues within their faith communities and church structure.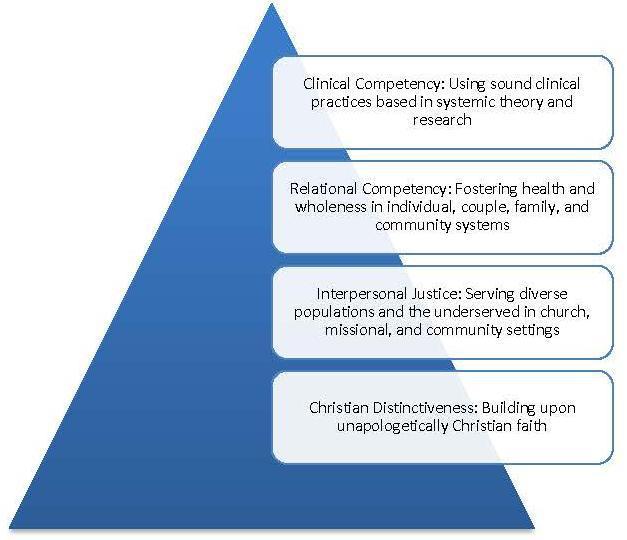 The Family Systems Conference is about who we are, where we serve, what we attain to, and how we serve. Who we are revolves around our Christian distinctiveness, building upon our unapologetically Christian faith. Because of this, who we serve and where we serve are diverse populations and the underserved in church, missional, and community settings. We attain to our relational competency by fostering health and wholeness in individual, couple, family, and community systems. How we serve includes using sound clinical practices based in systemic theory and research.
Previous Speakers
Dr. James Furrow || Getting to the Heart of the Matter - September 16, 2016
Dr. Terry and Sharon Hargrave || Marriage at It's Best: A Marriage Seminar Designed for Change & Restoration Therapy: Guiding Healing in Individuals and Families - September 21-22, 2018
Dr. Wesley Hill || The Challenge of Spiritual Friendship for Single People and Reclaiming Self-Denial: Rediscovering Christian Singleness - September 20-21, 2019