Psychology, Counseling, and Family Therapy Research Labs at Wheaton College
The School of Psychology, Counseling, and Family Therapy at Wheaton College follows a practitioner-scholar model. Students are trained not only as practitioners, but also as productive scholars who are good consumers of research and capable of contributing to scholarship in the field. Faculty members have been recruited, in part, because of their promise as scholars. As a consequence, opportunities for productive research and scholarship are available to all graduate and undergraduate students.
Psychology, Counseling, and Family Therapy Research Labs
Faculty Co-Directors: John M. McConnell, Ph.D.; Eric Brown, Ph.D.; Christin Fort, Ph.D., Tao Liu, Ph.D.
The Multicultural Peace and Justice Collaborative(The MultiPJC) is a collaborative research team that is intentionally multicultural in membership and foci, and seeks to understand:
Peace within self, with other individuals, with groups and nations, and with humanity
Biblical and Social Justice for the marginalized and oppressed through self-examination, consciousness-raising, advocacy, liberation, and empowerment
Students assist faculty, assist peers, and complete first-author publications/conference presentations. The MultiPJC uses various approaches to science [1. qualitative-experimental–ex post facto, 2. rigor–relevance (i.e., internal vs. external validity), and 3. exploratory–confirmatory continuums], and is broadly focused on how science, faith, practice, diversity, peace, and justice intersect.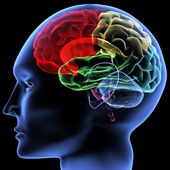 Faculty Advisor: Dr. Ben Pyykkonen
Researching neurocognitive functioning for the benefit of the underserved and marginalized
The lab meets to discuss relevant issues in neuropsychology and care of diverse populations, including older adults, individuals experiencing significant medical health concerns, and those with cognitive impairments. In addition, we are dedicated to the development and improvement of assessment measures for these same populations, evaluating use and utility of many common measures for different populations, or developing measures to fit in gaps in currently available techniques.
Current Projects
Our current projects include:
Meta-analysis of the Effects of Hydrocephalus on Cognitive Functioning
Meta-Analysis of the Effects of Chemotherapy on Cognition in Children and Adults
Development of Normative Standards for Community Dwelling Older Adults
Domain Based Correlates of the Phonemic and Semantic Fluency Task and the Trail Making Test
Current Dissertations
Dissertations from our current students cover the following topics:
Comparison of short-term and long-term cognitive outcomes of electroconvulsive therapy in a depressed and bipolar patient sample: A meta-analytic study
The repeated exposure verbal learning task: a pilot, normative study
The efficacy of ACT with individuals with intellectual disability: A pilot study on the role of intelligence and language in treatment response
Exploratory and principle component factor analysis of the Geriatric Anxiety Inventory
Sandbagging in concussion baseline testing: An investigation of feigned cognitive deficit on the ImPACT using the Victoria Symptom Validity Test and EEG
Recent Practicum Placements
We have had students at many local Chicago-area sites, doing therapy and assessments in a variety of settings.
University of Chicago Medical Center, Neuropsychology Department
Alexian Brothers Behavioral Health Hospital- Center for Anxiety and Obsessive Compulsive Disorders
Outreach Community Center Older Adults Program Mood and Memory Clinic
Meier Clinics
Wheaton College Counseling Center
Olivet Nazarene University Counseling Center
Chicago State University Counseling Center
Trinity Services, Inc. - Behavioral Health Services
Heritage Professional Associates
Recent Professional Presentation
Here are some of the projects students in this lab have presented at professional conferences over the past few years!
Geriatric anxiety inventory: What are we measuring?
A comparison of acceptance and commitment therapy and contemplative practices.
The longitudinal effects of electroconvulsive therapy on memory: A meta-analysis.
Domain-specific cognitive performance among adult survivors of cancer treated with chemotherapy: A meta-analysis of prospective, longitudinal studies.
What can religiosity, spirituality, and religious coping teach us about psychosocial outcomes among family caregivers? A critical literature review.
Impact of mood on functional status in older adults.
Group differences between mild cognitive impairment, vascular dementia, and Alzheimer's disease on the Geriatric Depression Scale.
Neurocognitive correlations in hypersexuality: clinical considerations.
PWS Genetic Subtype Comparison of Executive Functioning and adaptive Behavior.
The Relationship of Executive Functioning and Adaptive Skills in PWS Youth.
Publications
Pierson, C. Waite, E. & Pyykkonen, B. (2106). A Meta-Analysis of the Neuropsychological Effects of Chemotherapy in the Treatment of Childhood Cancer and Brain Tumors. Pediatric Blood Cancers.
Pyykkonen, B. (2016). Substance abuse. In Han, D. Acquired Brain Injury: Clinical Essentials for Neurotrauma and Rehabilitation Professionals. Springer Publishing Company.
Mullhauser, K., Struthers, W., Hook, J., Pyykkonen, B., Womack, S. MacDonald, M. (2014). Performance on the Iowa Gambling Task in Hypersexual Men. Sexual Addiction & Compulsivity.
Oliveira, M. Han, D. & Pyykkonen, B. (2014). Neurocognition in Hydrocephalus and Surgical Intervention. IN Neuropsychology: New Research. Nova Science Publishers.
Han, D. Y., Pyykkonen, B. A., Shandera-Ochsner, A. L., & Schmitt, F. A. (September 2014). Frontotemporal Dementias. In C. A. Noggle & R. S. Dean (Eds.), The Neuropsychology of Cortical Dementias (pp. 221-249). New York: Springer.
Grote, C. & Pyykkonen, B. (2011) Ethical Practice of Forensic Neuropsychological Assessment. In G. Larrabee (Ed.), Forensic Neuropsychology: A Scientific Approach. Oxford, Oxford University Press
Faculty Advisor: Vitaliy Voytenko, Psy.D.
In recent decades, psychology and psychiatry have been undergoing a significant change in their relationship to religion and spirituality. Whereas much of the 20th century was marked by suspicion and outright rejection of religion by the field, contemporary medicine increasingly recognizes the important role of spirituality in overall health and mental health in particular. The body of research literature correlating measures of religion and health and clinical literature discussing spirituality has been growing rapidly in recent years. Religion/spirituality (R/S) has been largely associated with salutary effects on mental health through its plausible enhancement of self-regulation, attachment and connectedness, compassion for oneself and others and provision of emotional comfort and sense of meaning in the midst of suffering. At the same time, R/S can sometimes contribute to mental illness or otherwise interfere with treatment by fostering anxiety, rigid thinking, excessive guilt, and compulsive practices, producing familial strains, and delaying diagnosis and effective mental health care.
The Religion and Health Research Lab focuses on studying R/S as both a protective factor enhancing treatment effectiveness and a perpetuating factor contributing to treatment resistance. Given Dr. Voytenko's interest and clinical expertise in depressive disorders, the lab's current major longitudinal project investigates the role of religious and spiritual struggles in treatment-resistant depression. Participation in the lab provides students with exposure to the growing field of spirituality and heath, with an emphasis on mental health. Students have opportunities for participating in the lab's ongoing projects and disseminating the findings through professional publications and presentations at national conferences. Lab members develop dissertation projects at the intersection of religion and health and support each other's dissertation research.
The vision of the Religion and Health Research Lab is:
to illuminate the role of psychosociospiritual factors in treatment-resistant depression (TRD);
to understand the role of R/S in treatment resistance, with the ultimate goal of developing R/S interventions to enhance treatment response;
to create a supportive lab "home" for student dissertation projects exploring topics at the intersection of religion and health.
Faculty Advisor: Dr. Jamie Aten
The mission of the RAPID Lab is to advance psychology of religion/spirituality (RS) and disaster research. We are particularly interested in fostering greater understanding into the relationship between faith and mental health in disaster and humanitarian contexts. The RAPID Lab also seeks to cultivate greater disaster psychological and spiritual resilience and growth through evidence-informed interventions and practices that integrate psychology and theology. Most of the lab's projects focus on the psychology of religion/spirituality and disasters, spiritually oriented disaster psychology, disaster clergy-mental health professional collaboration, and psychology of RS and positive psychology in church life amid disasters. Lab students working on the Institute's John Templeton Foundation grant will also have the opportunity to train and deploy to a major disaster to conduct field research.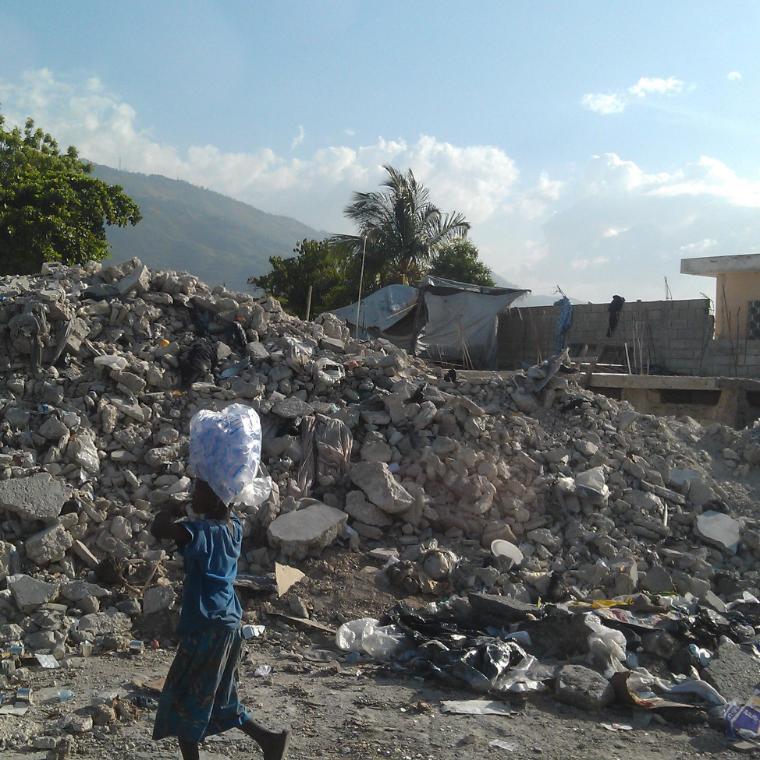 Faculty Advisor: Dr. Ward Davis
The Psychology and Spirituality Research Lab (PSRL) is a research team comprised of Wheaton graduate and undergraduate psychology students. The mission of PSRL is to advance the scientific study of spirituality to promote health and well-being. At PSRL our research and resources focus on the intersections between psychology and spirituality, with an emphasis on Christian spirituality.
Our Activities
Writing scholarly articles and book chapters
Conducting original research and disseminating our findings
Offering downloadable resources for use by scholars, scientists, practitioners, and leaders, as well as the interested public
If you are interested in the scientific study of Christian spirituality, attracted to the scholarly and clinical integration of psychology and spirituality, or intrigued by how the study of psychology can help the Church, then the PSRL may be a great fit for you.
Current Projects:
Grant-funded research on disaster survivors' spirituality (in collaboration with the Humanitarian Disaster Institute)
Grant-funded research on promoting humility among Christian leaders
Grant-funded research on the religious/spiritual struggles of Wheaton college undergraduate students
Research on spiritually integrative residential treatment for survivors of sex trafficking
Research on culturally adapted treatment of childhood trauma
Research on embodiment and Christian spirituality
Research on the identity integration of religious/spiritual sexual minorities
Research on the spirituality of Christian adolescents
Faculty Advisor: Mark A. Yarhouse, Psy.D.
The mission of the Sexual & Gender Identity (SGI) Lab is, from a Christian worldview, to further our understanding of sexual and gender identity, and the intersection of these identities with religious identity, and to be a resource to students in training and those in the community who are stakeholders in these discussions. We do this through research, training, and consultations.
We conduct original research on sexual or gender identity and faith to help us further our understanding of these complex experiences for individuals, to be a resource to families navigating these experiences; and to be a resource to Christian institutions (e.g., churches, colleges and universities, campgrounds, parachurch ministries, and so on) as they make decisions about these topics and how to best serve others.
Faculty Advisor: Dr. Sally Schwer Canning
Our aim is to foster the health and flourishing of children, adults, and families living in poor, urban communities as well as the professionals and volunteers who serve there. Our values in this process are: collaboration, continuity, competence, humility, and hospitality.
Motivation For Our Work
To respond to the heart of God for those who are poor;
To respond to our own poverty and need to be in just community across difference;
To witness to truth & beauty, make culture (A. Crouch) & join in God's renewal of His beloved creation.
Research
Currently, there are two active streams of research, affectionately known as: Sisters' Keepers & Going the Distance. The first seeks to understand & support the health of patients at the Lawndale Christian Health Center in Chicago. Current projects target depression & domestic violence in women & low birth-weight in their babies. Another examines language & perceptions of Spanish-speaking on-line discussion group participants describing pregnancy & postpartum and mood experiences. Future projects could involve other patient groups & concerns within behavioral health.
The second line of research is aimed at understanding & encouraging healthy practices, wellbeing & faithfulness in individuals & faith-based community organizations serving in high-stress, poor contexts.
Anticipated Activities of a Prospective Researcher
CAPS Conference presentations
CFHA Conference poster
LCHC Data collection & analysis
CCDA Data collection & analysis
Collaborative dissertation research from project planning to completion
Laughter. Celebration. Some groaning & a few tears
Recent scholarly contributions (PDF) of urban community health research lab.
Faculty Advisor: Dr. Sandra Yu Rueger
Access Dr. Rueger's C.V. (PDF)
The purpose of the Youth Risk and Resilience lab (YouRR Lab) at Wheaton College is to add to the scientific literature and share findings with the general public on effective ways to mobilize resources within the family and larger community to prevent and treat depressive disorders in children and adolescents, and alcohol-related problems in adolescents and young adults. Risk and resilience factors to depression that are the focus of research in YouRR Lab are: attributional style, social support/resources, parent-child relationships, hope, and optimism. Underage drinking and alcohol use as a maladaptive coping mechanism are the focus of a related line of research in YouRR Lab. Risk and resilience factors associated with alcohol misuse include subjective responses to alcohol, motives to drink or to abstain from alcohol, and parental monitoring of youth.
The underlying goal of all projects in YouRR Lab is to gain an understanding of the role that risk and resilience factors play in youth's healthy adaptation to stressful life events. Differences based on gender or ethnicity/race are of particular interest. New projects focused on emotional health and alcohol use in minority populations (Asians/Asian Americans) are in the development phase.
Both graduate and undergraduate students interested in studying risk and resilience factors related to depression and substance use disorders, especially in minority populations, are welcome to join the lab. Lab meetings will involve, but is not limited to, updates and planning for active research projects (including student thesis/dissertation projects), and lectures/discussions on topics related to the research process.