Researching neurocognitive functioning for the benefit of the underserved and marginalized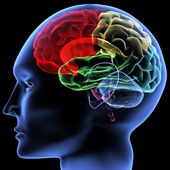 Faculty Advisor: Dr. Ben Pyykkonen
The lab meets to discuss relevant issues in neuropsychology and care of diverse populations, including older adults, individuals experiencing significant medical health concerns, and those with cognitive impairments. In addition, we are dedicated to the development and improvement of assessment measures for these same populations, evaluating use and utility of many common measures for different populations, or developing measures to fit in gaps in currently available techniques.
Our current projects include:
Meta-analysis of the Effects of Hydrocephalus on Cognitive Functioning
Meta-Analysis of the Effects of Chemotherapy on Cognition in Children and Adults
Development of Normative Standards for Community Dwelling Older Adults
Domain Based Correlates of the Phonemic and Semantic Fluency Task and the Trail Making Test
Dissertations from our current students cover the following topics:
Comparison of short-term and long-term cognitive outcomes of electroconvulsive therapy in a depressed and bipolar patient sample: A meta-analytic study
The repeated exposure verbal learning task: a pilot, normative study
The efficacy of ACT with individuals with intellectual disability: A pilot study on the role of intelligence and language in treatment response
Exploratory and principle component factor analysis of the Geriatric Anxiety Inventory
Sandbagging in concussion baseline testing: An investigation of feigned cognitive deficit on the ImPACT using the Victoria Symptom Validity Test and EEG
We have had students at many local Chicago-area sites, doing therapy and assessments in a variety of settings.
University of Chicago Medical Center, Neuropsychology Department
Alexian Brothers Behavioral Health Hospital- Center for Anxiety and Obsessive Compulsive Disorders
Outreach Community Center Older Adults Program Mood and Memory Clinic
Meier Clinics
Wheaton College Counseling Center
Olivet Nazarene University Counseling Center
Chicago State University Counseling Center
Trinity Services, Inc. - Behavioral Health Services
Heritage Professional Associates
Here are some of the projects students in this lab have presented at professional conferences over the past few years!
Geriatric anxiety inventory: What are we measuring?
A comparison of acceptance and commitment therapy and contemplative practices.
The longitudinal effects of electroconvulsive therapy on memory: A meta-analysis.
Domain-specific cognitive performance among adult survivors of cancer treated with chemotherapy: A meta-analysis of prospective, longitudinal studies.
What can religiosity, spirituality, and religious coping teach us about psychosocial outcomes among family caregivers? A critical literature review.
Impact of mood on functional status in older adults.
Group differences between mild cognitive impairment, vascular dementia, and Alzheimer's disease on the Geriatric Depression Scale.
Neurocognitive correlations in hypersexuality: clinical considerations.
PWS Genetic Subtype Comparison of Executive Functioning and adaptive Behavior.
The Relationship of Executive Functioning and Adaptive Skills in PWS Youth.
Pierson, C. Waite, E. & Pyykkonen, B. (2106). A Meta-Analysis of the Neuropsychological Effects of Chemotherapy in the Treatment of Childhood Cancer and Brain Tumors. Pediatric Blood Cancers.
Pyykkonen, B. (2016). Substance abuse. In Han, D. Acquired Brain Injury: Clinical Essentials for Neurotrauma and Rehabilitation Professionals. Springer Publishing Company.
Mullhauser, K., Struthers, W., Hook, J., Pyykkonen, B., Womack, S. MacDonald, M. (2014). Performance on the Iowa Gambling Task in Hypersexual Men. Sexual Addiction & Compulsivity.
Oliveira, M. Han, D. & Pyykkonen, B. (2014). Neurocognition in Hydrocephalus and Surgical Intervention. IN Neuropsychology: New Research. Nova Science Publishers.
Han, D. Y., Pyykkonen, B. A., Shandera-Ochsner, A. L., & Schmitt, F. A. (September 2014). Frontotemporal Dementias. In C. A. Noggle & R. S. Dean (Eds.), The Neuropsychology of Cortical Dementias (pp. 221-249). New York: Springer.
Grote, C. & Pyykkonen, B. (2011) Ethical Practice of Forensic Neuropsychological Assessment. In G. Larrabee (Ed.), Forensic Neuropsychology: A Scientific Approach. Oxford, Oxford University Press