What's the difference between Marriage and Family Therapists and Clinical Mental Health Counselors? Learn how the training, licensure, and roles are unique to each program.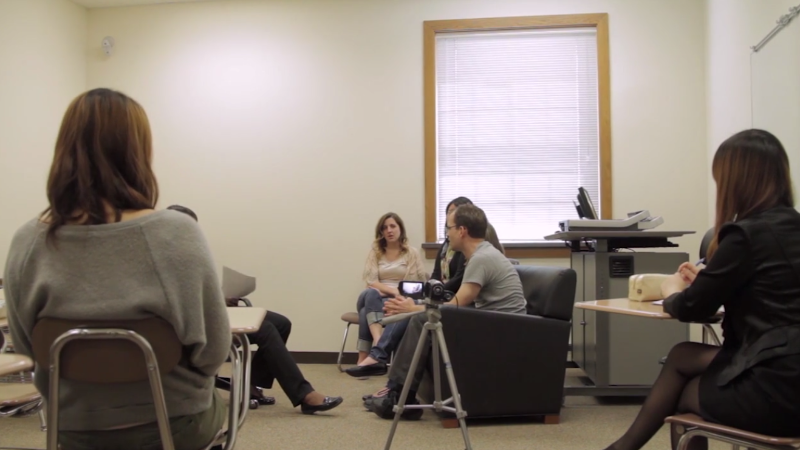 There are a lot of similarities between marriage and family therapists and clinical mental health counselors -- so many, in fact, that the Bureau of Labor Statistics groups the two together. Both are master's level mental health professionals, are qualified to diagnose and treat mental conditions, and are trained to work with individuals, couples, groups, and families.
However, marriage and family therapy (MFT) and mental health counseling (CMHC) are two different professions.
CMHC emphasizes an eclectic approach to working with clients including cognitive-behavioral, psychodynamic, person-centered, and systemic approaches.
MFT emphasis is on the individual-in-context and systemic theory as foundational in conceptualizing relational and clinical issues.
Although cach profession has different educational and licensure requirements, they share expectations of academic rigor, advanced clinical skills, and the willingness for personal vulnerability and growth.
Educational Paths
The Similarities
Licensed Marriage and Family Therapists (LMFTs) and Licensed Professional Counselors (LPCs, LCPCs, or LMHCs) both complete two year master's programs; programs are typically between 48 - 60 semester hours.
Both types of licensed professionals may evaluate and treat mental and emotional disorders, whether cognitive, affective or behavioral.
Both MFT and CMHC educational programs incorporate three semesters of clinical training (practicum/ internship) in an approved setting as part of the degree requirement.
Differences
The accrediting body for MFT programs is the Commission on Accreditation for Marriage and Family Therapy Education (COAMFTE). Master degree programs in MFT include coursework in human development, couple and family studies, systemic theories, and the best practices in MFT therapeutic approaches.
The preferred accrediting body for mental health counseling programs is the Council for Accreditation of Counseling and Related Educational Programs (CACREP). Counseling programs include coursework in assessment, diagnosis, and treatment of mental health disorders, as well as some coursework in group work and career counseling.
Licensure Paths
The Similarities
Graduates in either profession must practice under supervision for a specified period after graduation; requirements are set by the state, but are roughly comparable.
For both MFT and LCPC licensure, the requirement is generally two years of supervised clinical practice following graduation.
The Differences
MFTs are required to take a licensing exam before their professional license is issued.
MFTs are usually expected to do at least half their clinical hours with couples or families. The exact number of hours required for licensure differs from state to state.
CMHCs take either one or two licensing exams, depending on the state of licensure.