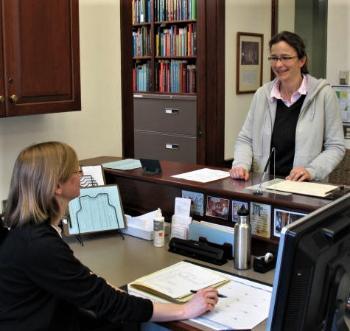 The Wade Center accepts short reference questions relating to our collections, services, publications, the works and lives of the seven Wade authors, and other related topics. Due to limited staff resources, we are unable to assist with questions requiring extensive research. We encourage individuals to schedule a Reading Room appointment and conduct in-depth research in person. Reference questions are answered in the order they are received. Responses to questions are generally sent within a few days, depending on staff availability.
Information to include in your Reference Question:
Your contact information
How the information provided by Wade staff will be used
Sources you have already consulted*
Specific terms, dates, etc. relating to your topic
*If your question relates to accessing specific materials in the Wade Center's collections, please state how you found the materials, and any information which will help the archival staff retrieve these items (collection or book titles, call numbers, and material format; letter, manuscript, etc.).
Questions may be sent:
By Email: wade@wheaton.edu
By Mail: Attn: Archival Staff
Marion E. Wade Center
Wheaton College
501 College Ave.
Wheaton, IL 60187
By Phone: 630.752.5908
Note for phone queries: Questions requiring staff to check various resources often take more time, and are therefore preferred by email or postal mail.