Call for Barfield Materials
The Wade Center is working with Owen Barfield's grandson in gathering remaining letters, manuscripts, and archival materials by, about, or related to Owen Barfield. This effort is to support the future preservation and access of these materials at the Wade Center for the furtherance of Barfield scholarship and enjoyment of his works. If you have information about materials matching this description, please contact the Wade Center at wade@wheaton.edu.
Reading Barfield: Where to Begin
A selection of titles by Owen Barfield for readers looking for a place to start.

Owen Barfield on C.S. Lewis: Reflections by Owen Barfield on his friend C.S. Lewis.
Poetic Diction: A study of the metaphors, style, and vocabulary used in poetic language with additional commentary on myth and the origins of language. This work was influential for both C.S. Lewis and J.R.R. Tolkien.
Saving the Appearances: One of the seminal texts in understanding Barfield's thought, this work explores the history of human consciousness spanning 3,000 years.
The Silver Trumpet: A fairy tale for children enjoyed by C.S. Lewis, J.R.R. Tolkien, and Tolkien's children. The story rests on the fate of the Silver Trumpet, the symbol of hope and the vibrancy of life for a kingdom and its inhabitants.
This Ever Diverse Pair: An autobiographical novel which explores the divergence between a man and his professional persona, personified as two co-workers in a law office who know just the right pressure points to aggravate one another in a number of humorous and poignant scenarios. Barfield wrote this book at a time when his practice of the law felt to be stifling his creativity as a writer and thinker.
Owen Barfield Resources
Blaxland-de Lange, Simon. Owen Barfield, A Biography: Romanticism Come of Age. England: Temple Lodge, 2006.
Carpenter, Humphrey. The Inklings: C.S. Lewis, J.R.R. Tolkien, Charles Williams, and Their Friends. London: HarperCollins, 1997.
Mead, Marjorie L. "Owen Barfield: A Biographical Note." The Silver Trumpet by Owen Barfield
Reilly, Robert J. Romantic Religion: A Study of Barfield, Lewis, Williams and Tolkien. Athens, Georgia: University of Georgia Press, 1971.
Zaleski, Philip & Carol. The Fellowship: The Literary Lives of The Inklings: J.R.R. Tolkien, C.S. Lewis, Owen Barfield, Charles Williams. New York: Farrar, Straus and Giroux, 2015.
[Note that for many of the Wade authors there are numerous smaller collections which hold primary materials in addition to those listed above. For more information, contact the Wade Center archival staff.]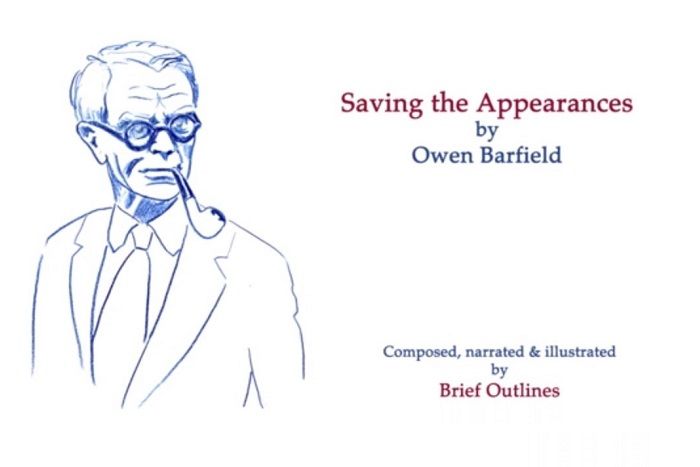 Video Series
View a series of five videos explaining key concepts in Owen Barfield's book Saving the Appearances.
Watch the Video Series