This blog features stories about the Wheaton College Graduate School. In this story, Georges Kingue, BGC Scholar and M.A. Biblical Exegesis '21, shares his journey from Cameroon to Wheaton and his hopes for putting his degree into action.
Meet Georges Kingue M.A. '21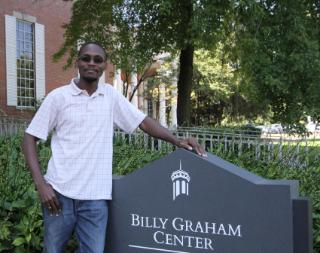 Georges Kingue was in Belgium in November 2017 when he first heard about Wheaton. At the time, he was already admitted to a master's program in Brussels. But Georges felt the program—and the financial burden that came with it—was not the right fit. He began searching for other schools and scholarships.
"I found some interesting scholarships. But my emphasis on pursuing Biblical Exegesis narrowed my possibilities. Finally, I found the Billy Graham Center Scholarship, which landed me at Wheaton."
Georges had never heard of Wheaton before. But he was intrigued by the name of the scholarship, having much respect for the late Dr. Graham. The second attraction was the program itself. Biblical Exegesis was exactly what Georges was looking for.
"I want to immerse myself into the original languages of the Bible with the hope that this knowledge will enable me to grasp its content and to make it useful today—both for myself and for those I serve in the Word."
Upon graduating, Georges hopes to do just that—share the Biblical truth he has learned and make it applicable to people back home in Cameroon. Georges hopes to teach on faculty at Full Gospel Bible Institute in Cameroon and help equip leaders and pastors in their calling and ministries. He might even pursue a Ph.D. or lecture at other universities around Africa or the world. No matter what, he's excited about the possibilities. He has faith that God brought him here and he will continue leading him through life.
"When I get to the bridge, I will know how to cross it."
- Dana Krol
__________________
Georges Kingue is a BGC International Christian Leader award recipient from Cameroon. Georges is married to Prudence and has three children.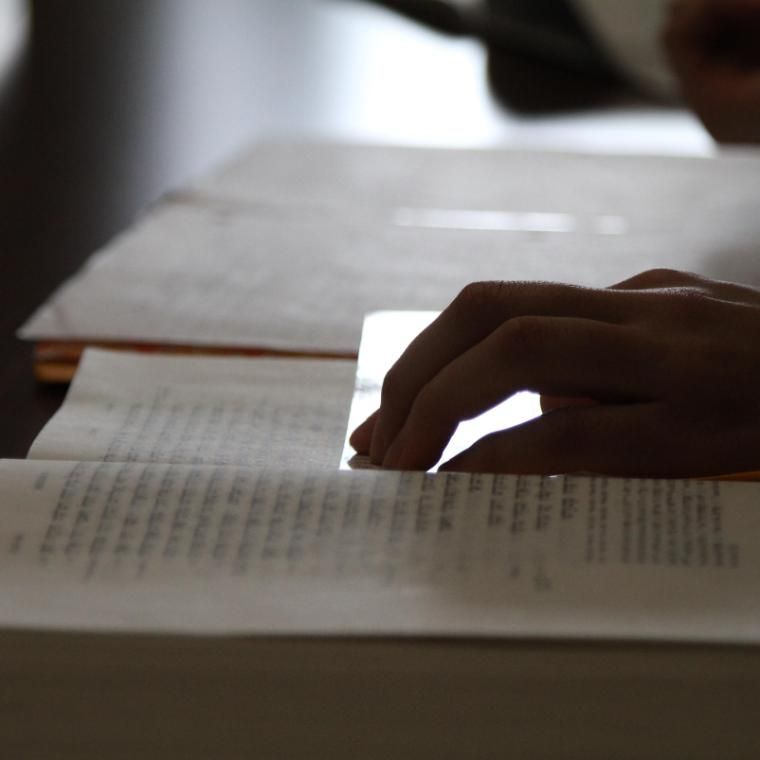 Learn More About the M.A. in Biblical Exegesis
The masters in Biblical Exegesis is a biblical language-based degree which emphasizes study in both the Old and New Testaments. Students will be able to interpret scripture through study of the original languages of Hebrew and/or Greek.
The Billy Graham Center Scholarship Program is dedicated to advancing the global Christian church by providing funds for specific Christian leaders to earn advanced training that will help enhance the ministry to which God has called them. Your gift to the BGC Scholarship Program helps current and future scholar practitioners like Georges to pursue their calling through our graduate programs.