Douglas and Patricia Yeo and Fred and Julie Beerwart are giving generously to Wheaton College's Endow-a-Seat campaign, which benefits the new Armerding Center for Music and the Arts. Here's why.
Douglas Yeo '76 and Patricia Yeo '78
Endowing six seats in the names of Dr. Harold M. Best, Mr. Edward Kleinhammer, Linda Yeo Leonard '01, Robin Yeo Freeman '04, Hannah Leonard, and Caleb Leonard.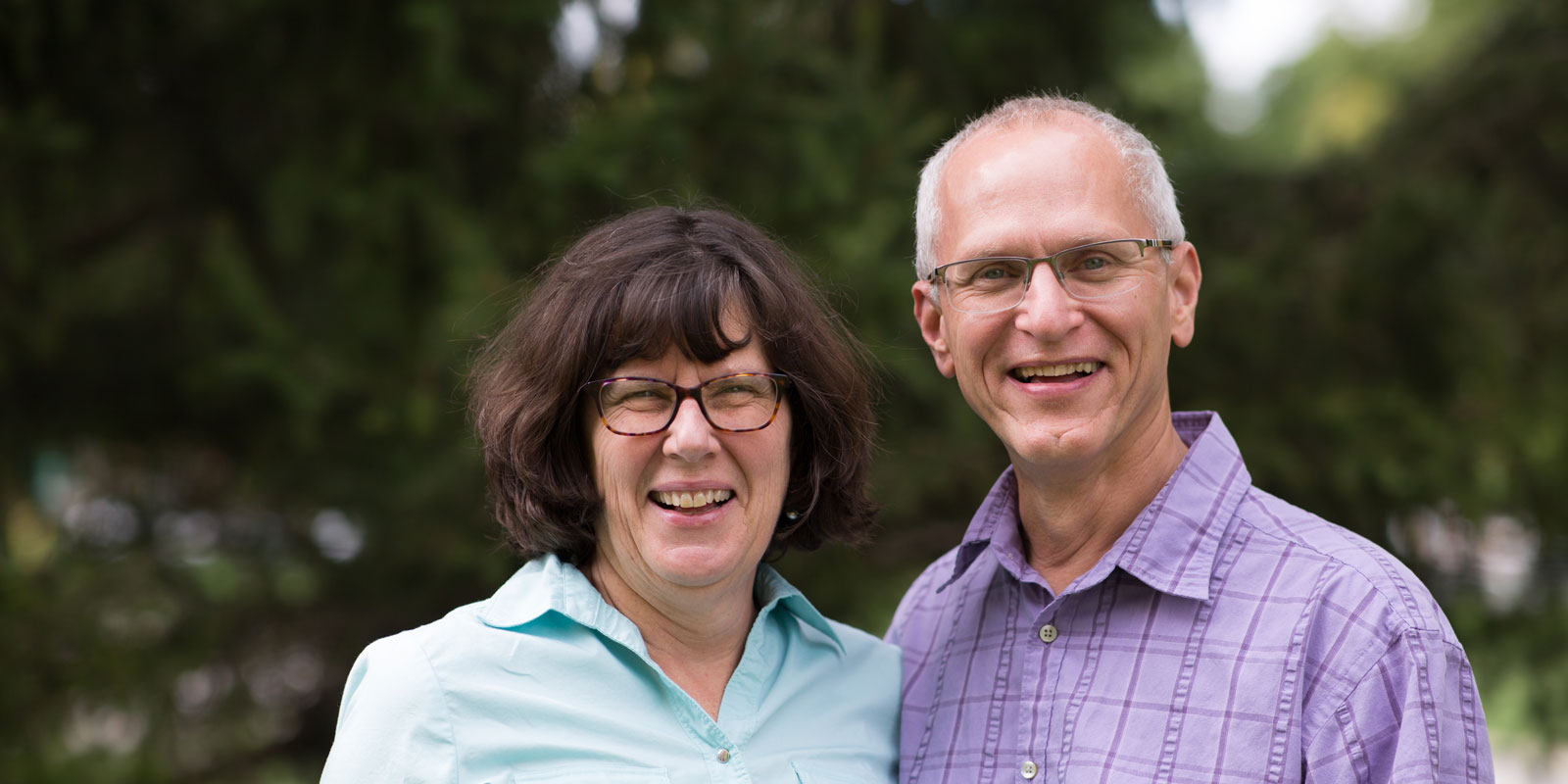 Douglas Yeo's career as a bass trombonist is marked by glittering superlatives: four years at the Baltimore Symphony Orchestra, 27 years with the Boston Symphony Orchestra, four years as a professor of trombone at Arizona State University, four books, and eight solo albums. He was recently appointed as guest lecturer of trombone at Wheaton College.
But when he first got to the College, he remembers experiencing confusion over his calling as a bass trombonist.
"It seemed like half the student body was walking around campus with Greek flashcards, preparing to be a missionary or a minister," Yeo said. "That just seemed so noble and righteous and good and honorable. The trombone? Not so much."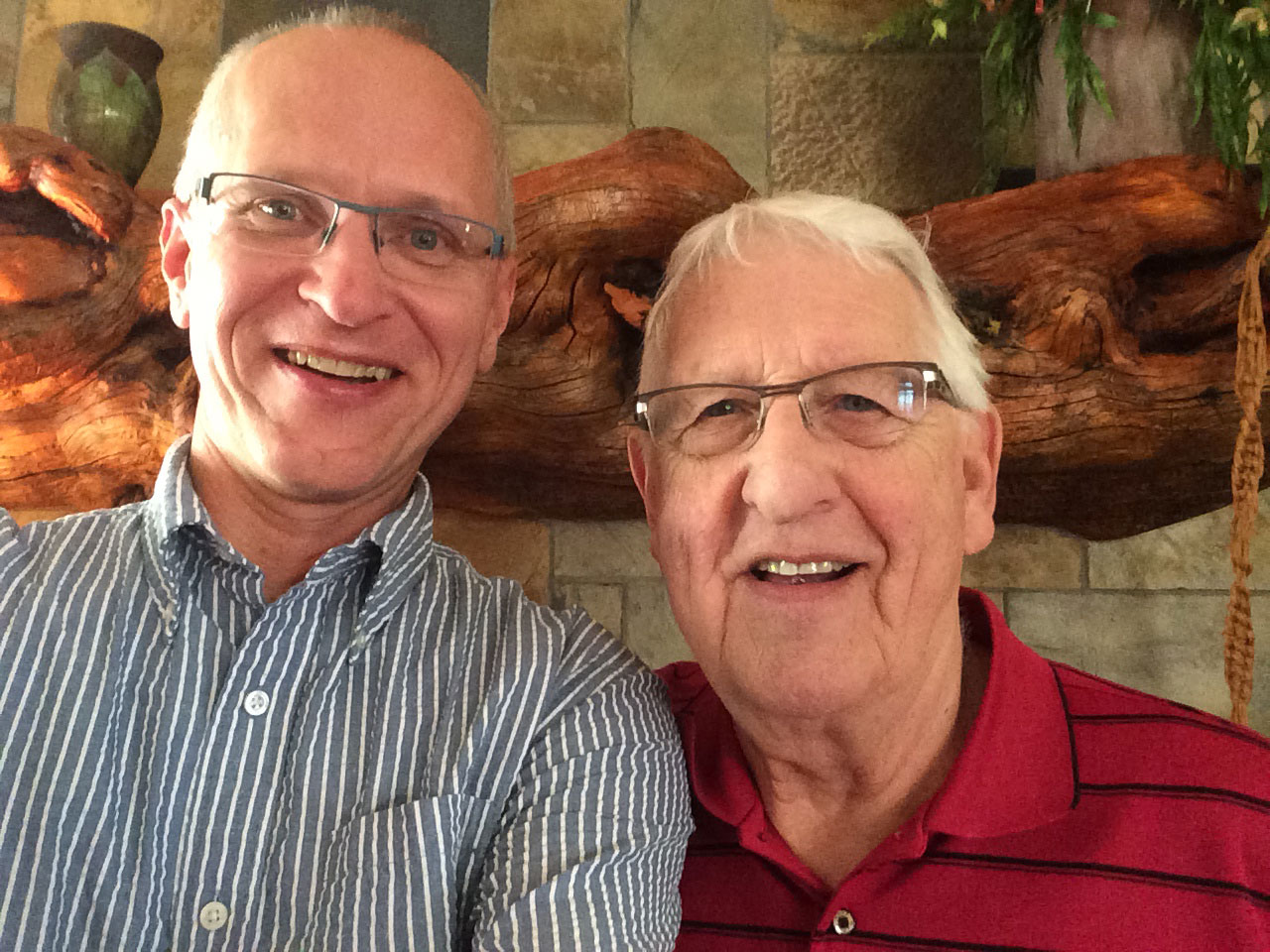 Dr. Harold M. Best, the dean of the Conservatory from 1970 to 1997 and Yeo's faculty advisor, spoke into this: "If everybody on campus was striving to become a pastor or missionary, who would preach the gospel to those who would never darken the door of a church? Your calling is just as valuable as those. Who knows? Maybe someday you'll get to tell Leonard Bernstein about Jesus."
A decade later, Yeo did just that during an intermission of a rehearsal of Bernstein's Symphony No. 1 "Jeremiah." In 1942, Bernstein had composed the symphony based on the Old Testament book. "Maestro Bernstein," Yeo remembers saying: "Thank you for bringing your "Jeremiah" Symphony. You know, every word the soloist is singing is true. Can I tell you about Jesus?"
For Yeo, Best's impact was invaluable. To this day, he remains Yeo's "musico-spiritual mentor" and good friend, and Yeo credits Dr. Best with teaching him how to impact the world for Christ and his Kingdom with a trombone in his hand.
While at Wheaton College, Yeo also took private lessons with the great Chicago Symphony Orchestra trombonist Edward M. Kleinhammer. Each week, Yeo would take the train to Chicago and walk—even in the cold and snow of winter—to Michigan Avenue's Fine Arts Building, carrying his trombone on his back. There, in a small practice room, Kleinhammer taught Yeo as much about discipline and hard work as he did about tone production and articulation.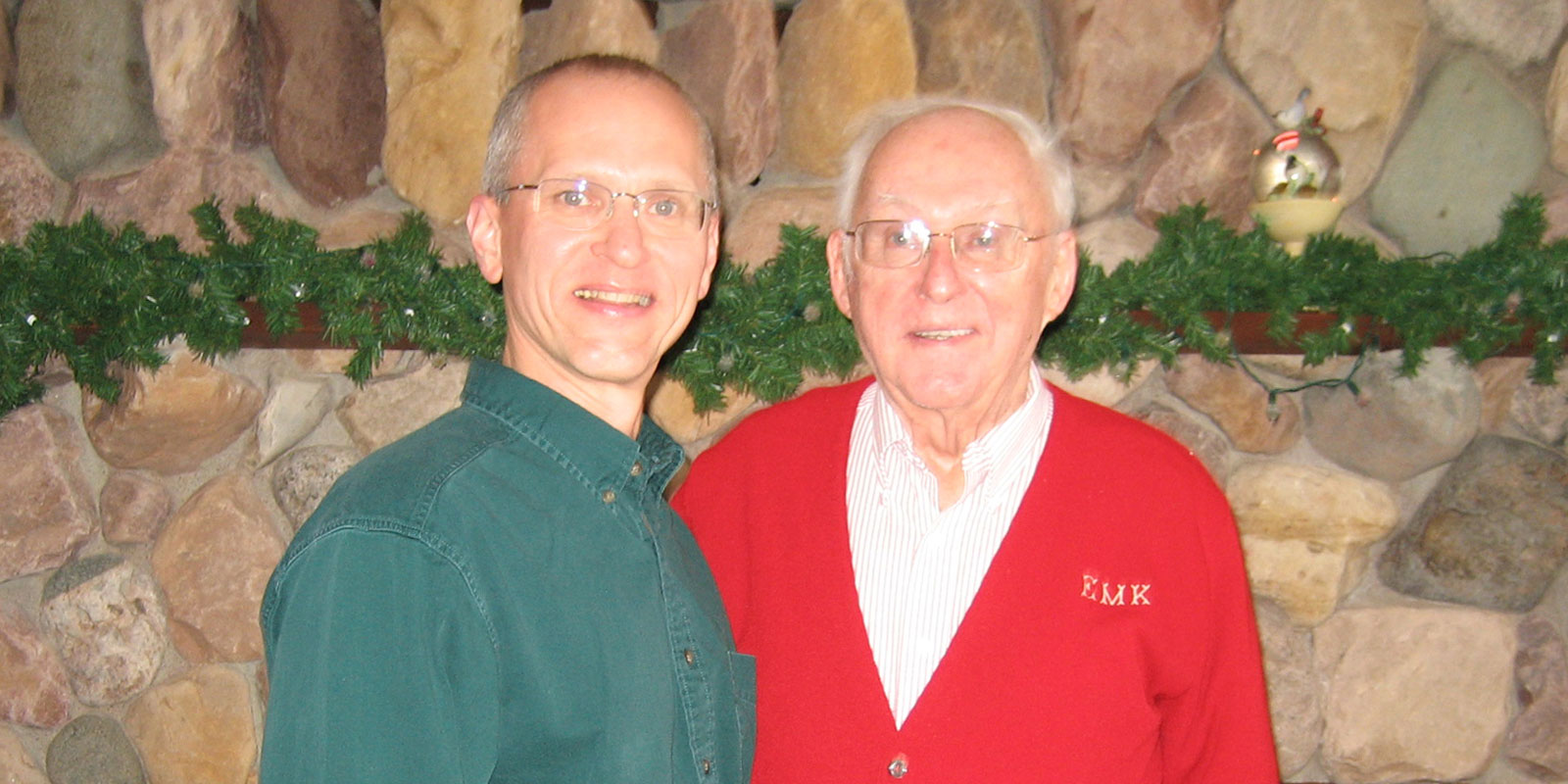 Yeo also learned from his teacher's example as he performed on stage with the Chicago Symphony Orchestra.
"I would get to Orchestra Hall an hour ahead of concerts, and Mr. Kleinhammer would be warming up on stage, and I'd stare at him until I saw my head on his shoulders," Yeo said. "And God blessed my life to be able to do what he did."
In 1997, the two, who became good friends, would write a book together, Mastering the Trombone.
During his time at Wheaton College, Yeo and Pat '78 got married and later raised two daughters—Linda and Robin. They both went on to graduate from the Wheaton College Conservatory of Music, but they used their degrees in different ways than their father.
For instance, Linda found she was gifted at teaching children trombone. Now, she works as a private teacher and a member of the Northbrook Symphony, while also raising her children, Caleb and Hannah. Robin discovered a love for arts administration and now works as the director of public relations for the San Francisco Symphony.
In addition to endowing two seats in the names of Best and Kleinhammer, the Yeos are also naming seats in honor of their daughters, whose lives were shaped during their time at Wheaton, and another two in honor of their grandchildren, who have already attended College concerts and, they hope, will continue to do so for years to come.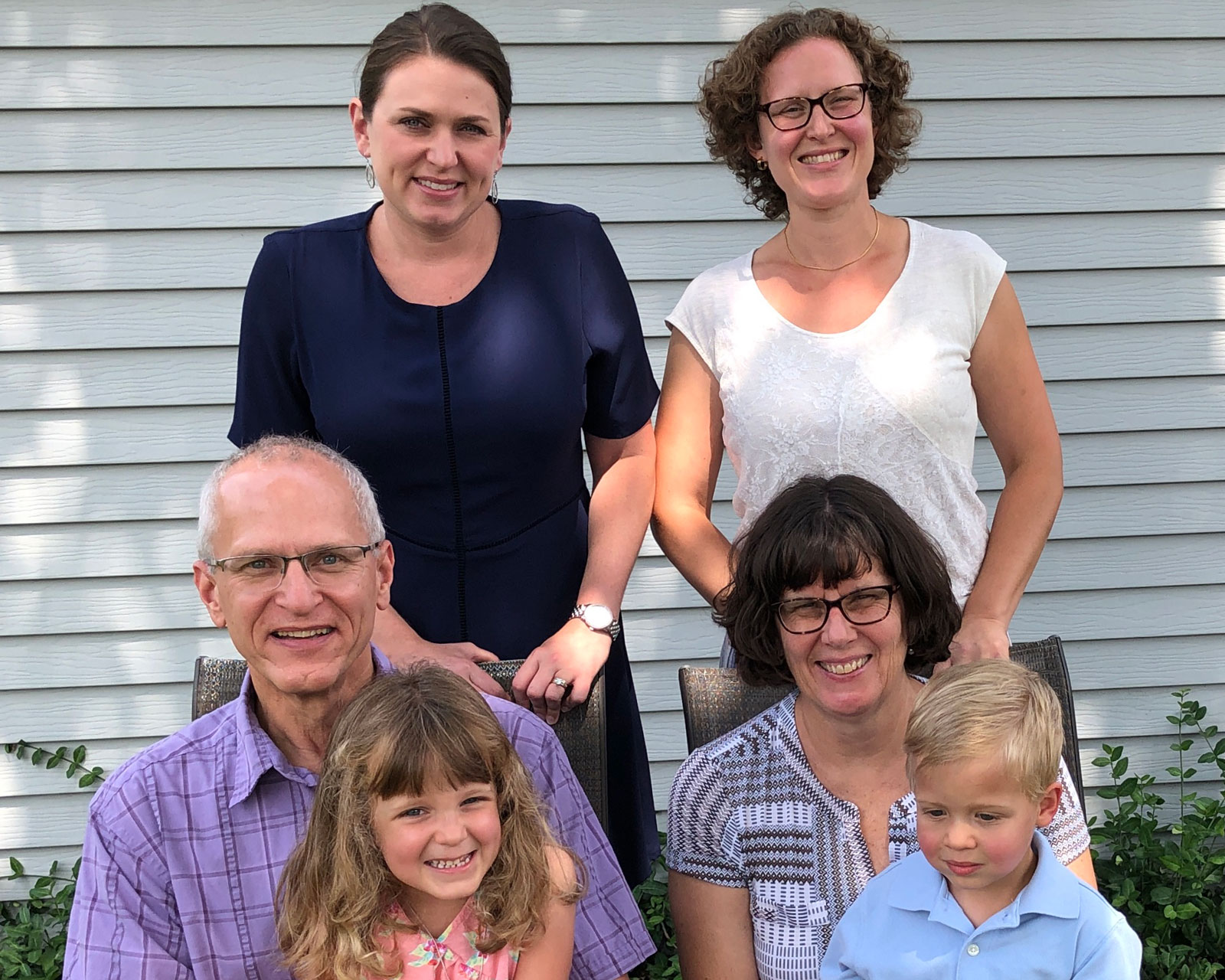 "It's our prayer that by the time the concert hall opens next year, all of the seats will be named and generations to come will ask the question, 'Why was this person important?' and the stories and narrative of lives that were changed and shaped here at Wheaton College will continue," Yeo said.
Fred and Julie Beerwart
Endowing three seats in the names of Abigail Beerwart '19, Dr. Mary Hopper, and Dr. Carolyn Hart.
Back in January 2015, when then high school student Abigail Beerwart was looking at different music programs, she hesitantly toured Wheaton College.
"I wanted to be in an incredible music program, especially one that excelled in the vocal/opera department," she wrote in a #MyWheaton blog post. "I was convinced, however, that a Christian school just could not meet my standards. But now I see just how wrong I was!"
Abigail, who graduated in May with a Bachelor of Music in Music Performance, was blown away by talented and caring faculty members Dr. Mary Hopper and Dr. Carolyn Hart, who quickly became musical and spiritual mentors.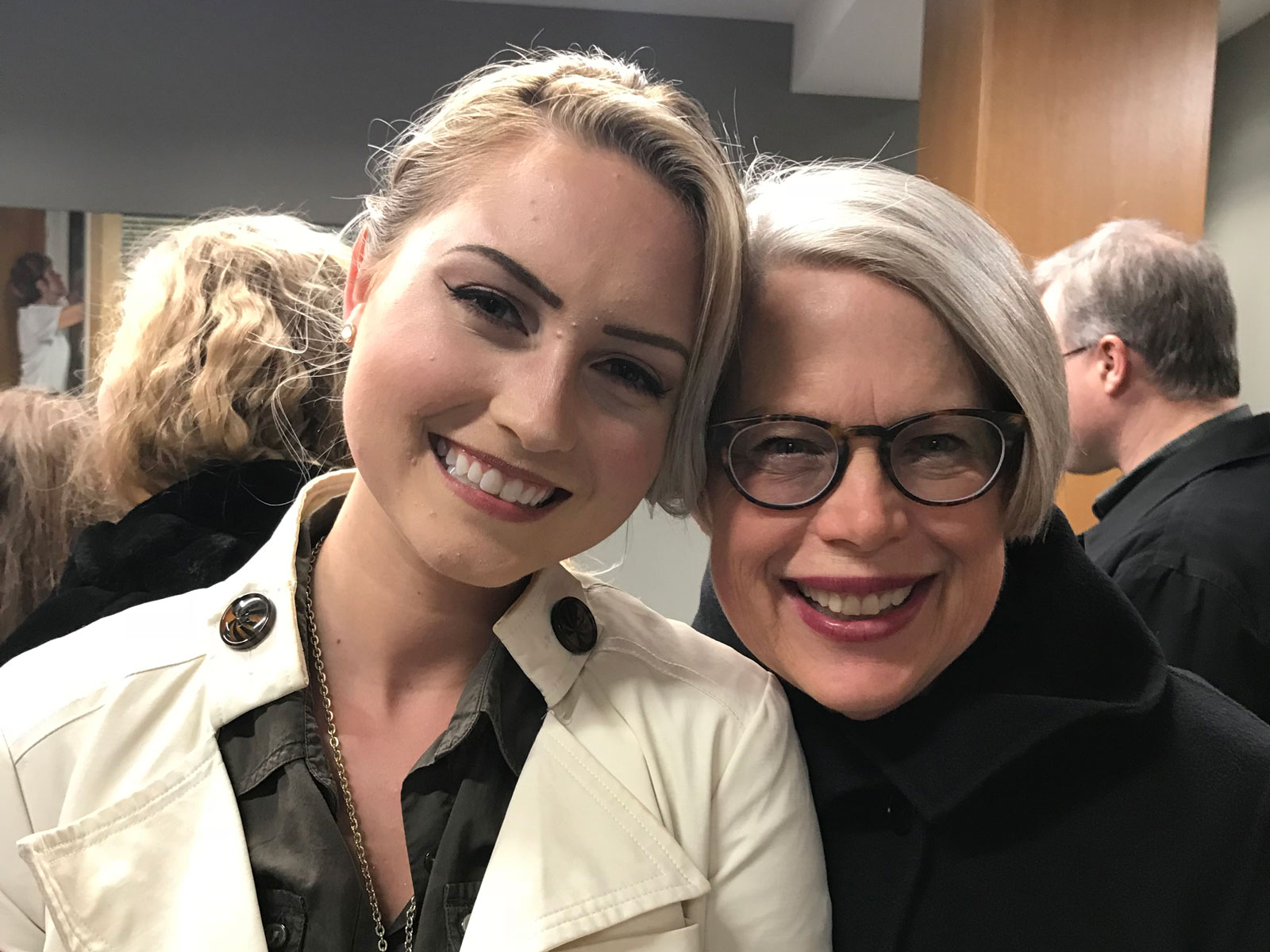 "My wife Julie and I can't adequately express the level of appreciation and admiration we have for these two incredibly talented and kind women of faith," said Abigail's father, Fred Beerwart. "Abi, Julie and I love them like family."
The development in Abigail's voice, which Fred says grew immensely, is due in large part to Dr. Hart's adept management as she "provided guidance to both build on the strengths and improve in the areas of weakness." During her four years under Dr. Hopper's skilled baton, Abigail learned how to sing as part of an ensemble, blending her soprano with others while also staying true to her own unique voice. Dr. Hopper insisted on excellence, but she also fostered fun during events, such as tea times and regular banquets.
"Beyond technical and professional ways, both women also significantly impacted Abi personally," Fred said. "The last half of Abi's junior year, she hit a very rough patch, due to some health issues. These two women nurtured and encouraged her during this very difficult time. Their level of caring and patience was above and beyond what most would have given."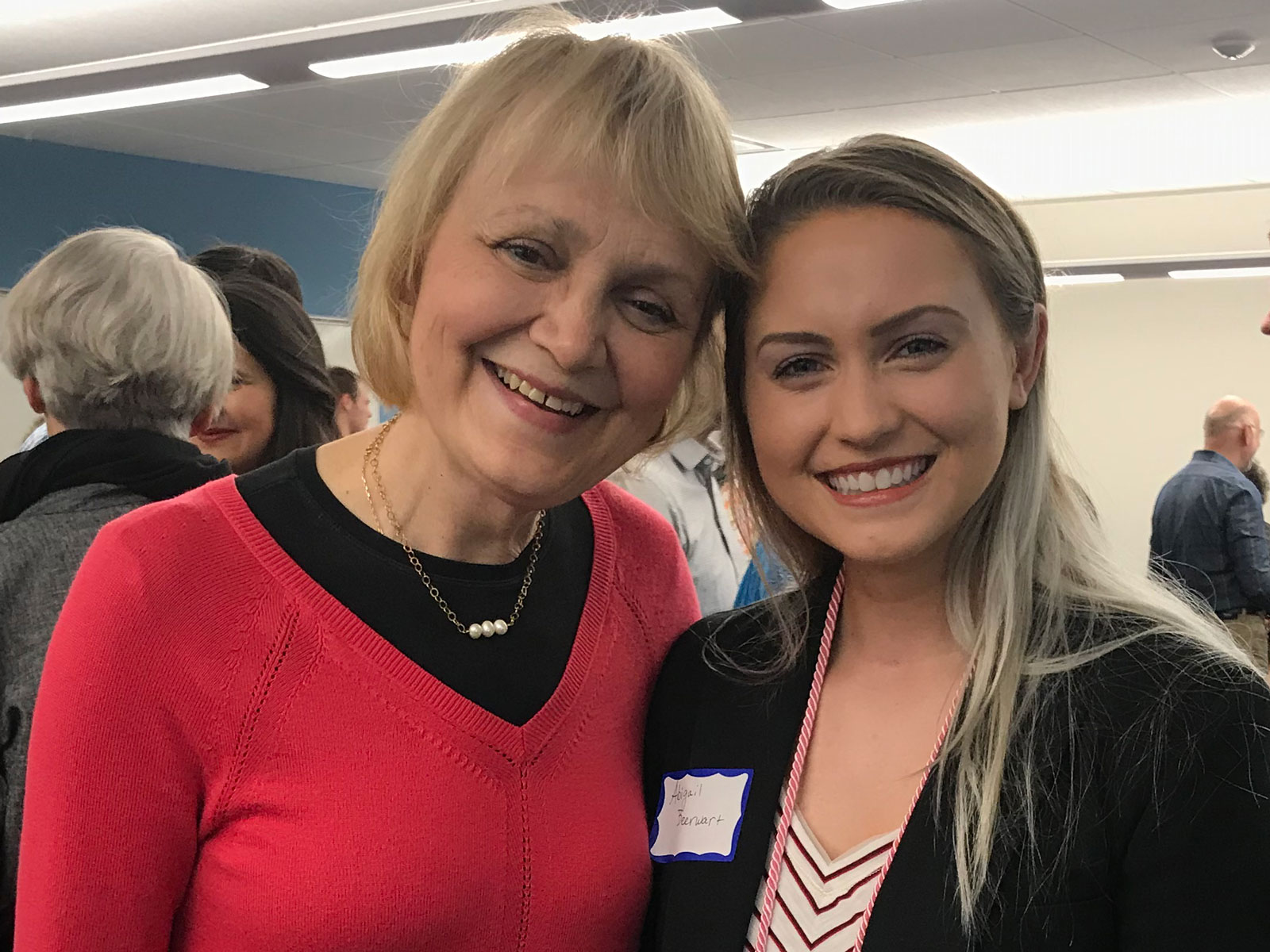 The Beerwarts have committed to endowing three seats in the names of Abigail, Dr. Hart and Dr. Hopper.
"It's a way to express the love and appreciation we have for these two very special ladies—and of course our daughter. We hope that when they see these three seats together, it will remind them all that they are loved and appreciated," Fred says. "We also want the seats to remind Abi how these two women stood beside her and poured into her life, professionally and personally, and to remind Dr. Hart and Dr. Hopper that all of the dedication and effort they put into each student matters. Their impact will last far beyond students' years at Wheaton College."—Emily Bratcher
If you would like to Endow-a-Seat in the Concert Hall, you can learn more here.