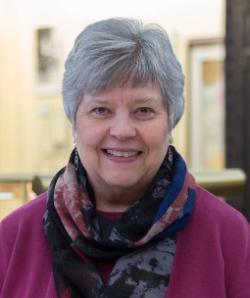 Marjorie Lamp Mead is Associate Director of the Marion E. Wade Center, and Executive Editor of VII: Journal of the Marion E. Wade Center, the annual journal published by the Wade Center on its seven authors. She has held varied positions at the Wade Center since coming to work at the collection in 1977 soon after receiving her B.A. in English Literature from Wheaton College ('74), where she studied under Clyde S. Kilby. She served as interim director in the years between Dr. Kilby and Lyle Dorsett, and between Dr. Dorsett and Director Christopher Mitchell, and Dr. Mitchell and the Downings. She has spoken on the authors locally and around the country, as well as overseas, and maintains numerous connections with individuals and organizations, providing continuity with the early development of the Wade Center.
Marjorie Mead holds an M.A. in Biblical and Theological Studies from Wheaton College; her thesis topic was Making Sense of the Universe: Dorothy L. Sayers and the Way of the Intellect. Her published works include: A Reader's Guide Through the Wardrobe (Downers Grove: InterVarsity Press, 2005) and A Reader's Guide to Caspian (IVP, 2008) (both co-authored with Leland Ryken); C.S. Lewis: Letters to Children (New York: Macmillan, 1985) (co-edited with Lyle Dorsett; reissued by Simon & Schuster, 1995); and Brothers and Friends: The Diaries of Major Warren Hamilton Lewis (San Francisco: Harper & Row, 1982) (co-edited with Clyde S. Kilby; reissued by Ballantine, 1988); as well as numerous articles, encyclopedia entries, and chapters of books on the Wade authors, including "Generosity and Courtesy: Dorothy L. Sayers as Friend" and "Rejoicing in Truth: Dorothy L. Sayers and the 'Good of the Intellect.'"
"In Times of Uncertainty" Blog Post and Video
Wade Center Associate Director Marjorie Lamp Mead offers an address of encouragement with insights from C.S. Lewis on the fears we face today, and finding hope in the midst of uncertainty. The full piece is available as a video, and as a blog post.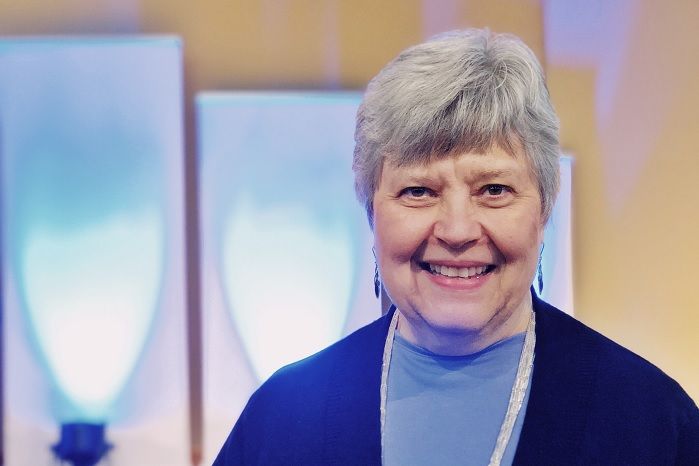 Alumna of the Year Award
Associate Director, Marjorie Lamp Mead, was recognized by the Wheaton College Alumni Association as the 2018 Alumna of the Year for Distinguished Service to Alma Mater. See photos from the award ceremony and more.