Recognized for rebranding work in collaboration with Creative Communication Associates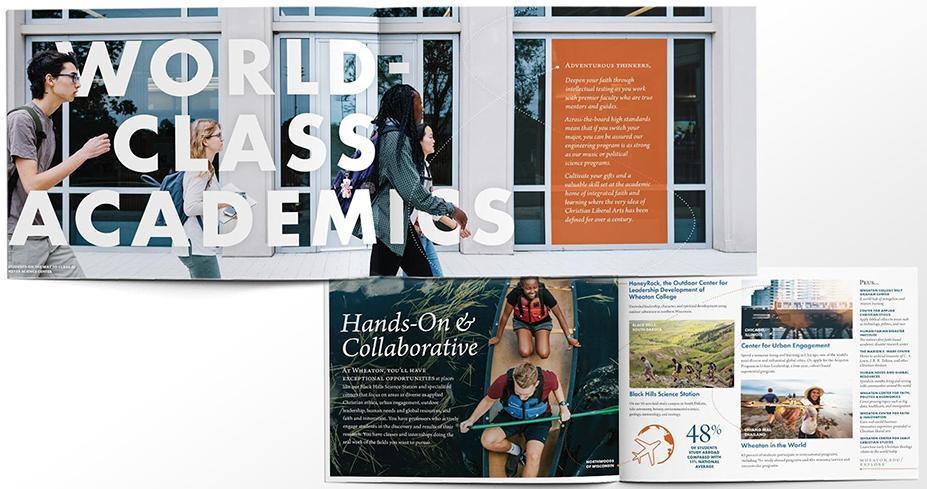 A viewbook and campus visit folder were part of a Wheaton College recruitment package that received a merit award from the Educational Advertising Awards this week.
Over the past year, Wheaton's marketing and enrollment teams collaborated with Creative Communication Associates to create a full suite of print marketing materials targeted to prospective students and their families. The recruitment package was part of a complete College rebrand unveiled in August 2020.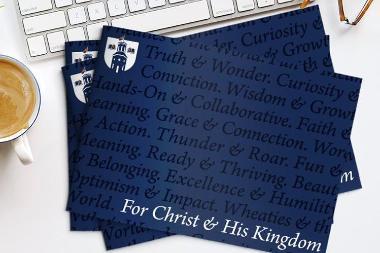 "We are delighted by this recognition of our robust branding initiatives and our partnership with CCA, whose professionals have been truly excellent creative colleagues," said Dr. Kirk Farney, Vice President for Advancement, Vocation, and Alumni Engagement. "Our new visual and narrative branding tools have enhanced superbly our ability to convey Wheaton College's mission and its authentic dedication 'to Christ and His Kingdom.'"
This year, the Educational Advertising Awards received more than 2,000 entries from approximately 1,000 colleges, universities, and secondary schools from all 50 states and several countries. 2021 marks the 36th year the Educational Advertising Awards have honored excellence in the fields of educational advertising and marketing.
--Emily Bratcher