Psychology Professor Dr. Ward Davis published a research article on religiousness and health among sexual minorities.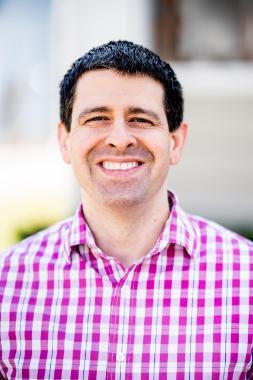 Today the American Psychological Association's Psychological Bulletin published "The Relationship Between Religiousness and Health Among Sexual Minorities: A Meta-Analysis," a research article coauthored by Wheaton Psychology Professor Dr. Ward Davis and Dr. Tyler Lefevor, a psychology professor at Utah State University. Two undergraduate students—Jaqueline Paiz and Abigail Smack from Rhodes College—were coauthors as well.
The APA's Psychological Bulletin is widely considered among the most prestigious research journals in the field of psychology. In fact, in the most recent Journal Citation Reports ranking of multidisciplinary psychology journals, Psychological Bulletin was ranked one out of nearly 140 journals. This ranking is based on the journal's "impact factor," the average number of times an article from that journal is cited per year, which is a commonly used metric for judging the quality and competitiveness of academic journals.
"It's incredibly humbling for this article to be published in Psychological Bulletin," said Dr. Davis. "It's also an opportunity to increase the visibility of this important research. The fact the article is published in Psychological Bulletin will help give its findings a level of scientific credibility. It hopefully will help elevate the controversial conversation about the religiousness of sexual minorities—people whose sexual orientation, identity, or practices differ from the majority of people in the surrounding society. All too often, that conversation is fraught with myths, rhetoric, and caricatures. In this article, we set out to see what the scientific data say."
The research involved two years of collaboration among Dr. Davis, his coauthor Dr. Lefevor, and two of Dr. Lefevor's students. Bringing together studies with a combined 42,000 participants, they found a positive relationship between the religiousness/spirituality and health/well-being of sexual minorities. Prior to this study, the prevailing narrative in the public sphere and scientific community was that, although religion and spirituality tend to have a positive effect on the health of the general public, they typically have the opposite effect on sexual minorities. But that isn't what the scientific data indicated.
Still, Dr. Davis is quick to note that the relationship is very complex.
"There are certain factors that affect whether religion and spirituality are health-promoting for sexual minorities and how health-promoting they are. But the overall finding was that religion and spirituality tend to be health-promoting for sexual minorities," Dr. Davis said.
"Dr. Davis and his collaborators offer a sophisticated study that is being published in one of the premier journals in psychology," said Wheaton College Dr. Arthur P. Rech and Mrs. Jean May Rech Endowed Chair of Psychology Dr. Mark Yarhouse. "The collaboration alone among researchers who have different perspectives is welcomed and timely, and the results of the meta-analysis remind us of the diverse experiences with religion among sexual minorities and how oversimplifications and caricatures of both sexual minorities and religion are unhelpful and detract from approaches that will need to be more nuanced."
Dr. Davis' co-author, Dr. Lefevor agrees, saying: "I hope that this paper starts a more nuanced conversation about the various roles that religion/spirituality have in the lives of sexual and gender minorities."