In this Q&A post, you'll get to know Kyra Johnson, Vanguard '21, as she reflects on parts of her Vanguard and HoneyRock experience so far.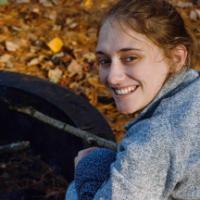 Where are you from?
St. Charles, Illinois
Why did you choose to pursue the Vanguard Gap Year program?
I did a semester of college, and it didn't turn out as I planned. I took the second semester off, which was a blessing in disguise as COVID hit. I know I couldn't handle online school, so I'm here to figure out what I'm going to do.
What do you intend to do after Vanguard?
I'm still interested in attending college and going into something like theater or set design.
What has been your most memorable moment so far at HoneyRock?
It was really fun crossing paths with the Vanguard guys halfway through our Pictured Rocks backpacking trip. We were supposed to eat lunch with them, but they still had seven miles to go that day. We were still able to catch up, talk about our experiences, and have a big group picture!
Which HoneyRock activities and events have you been enjoying?
I love playing broomball, especially when I get to play goalie. It's something I'm actually good at even though it's been hard sometimes—you can get pretty tired! My broomball bruises are my favorite!
Do you have a favorite spot to hang out on camp?
Anywhere that's warm!
What work rotations have you done and how have they been going?
For my first rotation, I worked in the Beehive, HoneyRock's store. It was great getting to know the people with me, as well as picking the color for new sweatshirts and being a model for the new online web store. Now I'm in the grounds rotation and it's very tiring, but time goes by pretty fast. It's cool felling trees and splitting wood.
What daily HoneyRock rhythms have impacted you?
Just having meals at a scheduled time definitely helps. It's great to have that routine and to be able to share it with the whole community.
What are new practices that Vanguard has provided in your life?
I've been getting into journaling more. Sometimes it's hard to find that needed solitude in a close community, so journaling lets me decompress a little bit. I've found that journaling doesn't necessarily need to be writing down what happened during the day. It can be writing a letter to someone or something like that.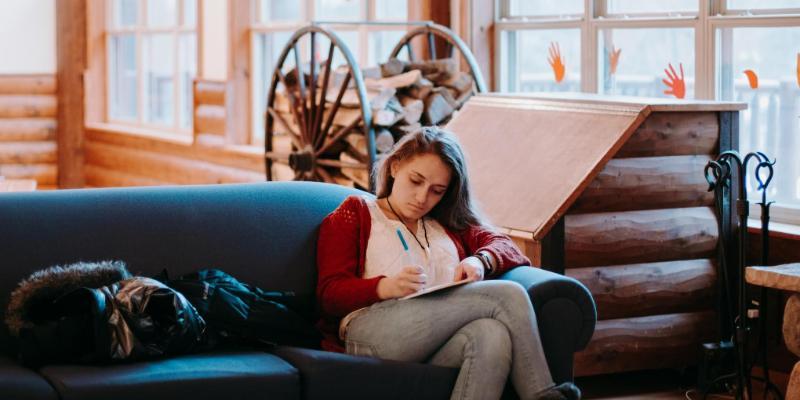 How have grads and fellows been influencing your time at HoneyRock?
The Grads and the Fellows have already been through college so they have more life experience—they are great to talk to. The Fellows are also in a bit of a similar spot as Vanguards, as we're both taking a year to think about our future at large transition points in our life. We're doing a pre-college gap year and they're doing a post-college gap year.
What is one interesting or intriguing thing you have learned recently?
All I can think of is all the weird things my friend in the grounds work area has been saying to me the past couple of days. He knows a lot about beavers. Apparently, you can train them!
What is your favorite part about living in the Northwoods?
The nature and being able to live in this community! You're always on the go, but in the end, it's nice to always have someone that has your back.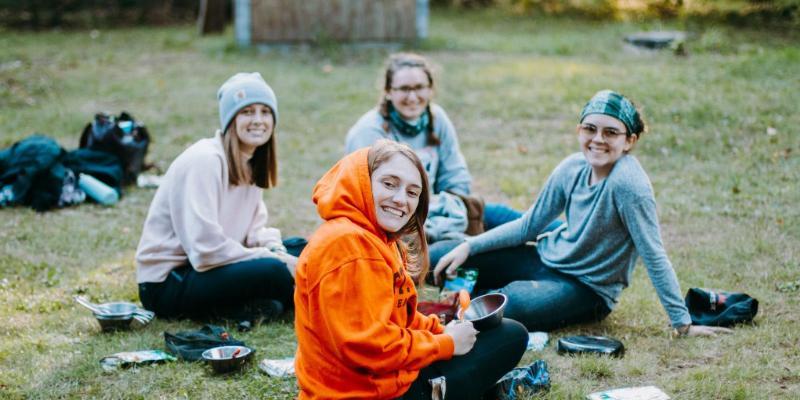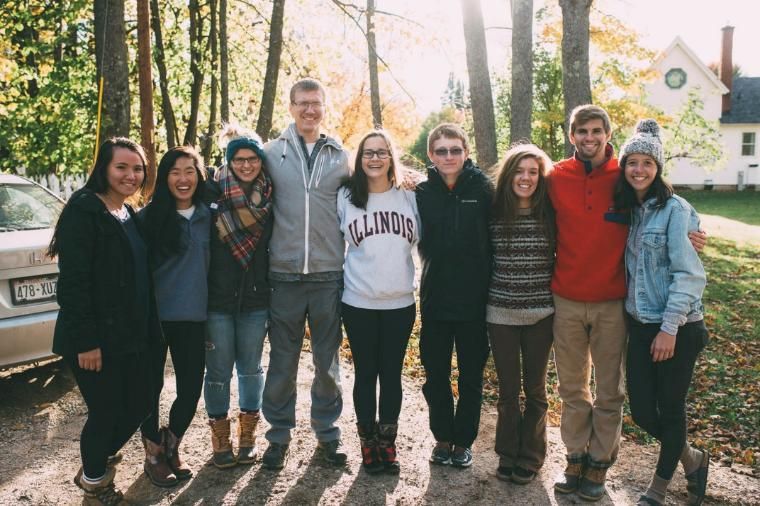 Learn More About Vanguard Gap Year
Build a vision for the future by bridging the gap between high school and college with a year unlike any other. You'll explore diverse cultures, navigate life's big questions, and live in a Christ-centered community. This year of hands-on education and leadership development will prepare you for the challenges of college and beyond.