Equip Exceptional Leaders
The Master of Arts in Outdoor and Adventure Leadership exists to equip exceptional leaders for Christian formation and ministry in an ever-changing, multicultural world, utilizing experiential learning methods. The Higher Education Concentration focuses on developing experientially inclined leaders for professional positions linked to student affairs in schools, colleges, and universities, with a special focus on emerging adult development and spiritual formation.
M.A. in Outdoor and Adventure Leadership - Higher Education Concentration graduates use their experiential Christian formation and ministry skills to lead in various areas of student development including outdoor recreation, intramural sports, college ministry programs, outdoor orientation programs, residence life, and student leadership development. Several OAL graduates also serve as faculty while serving in these roles.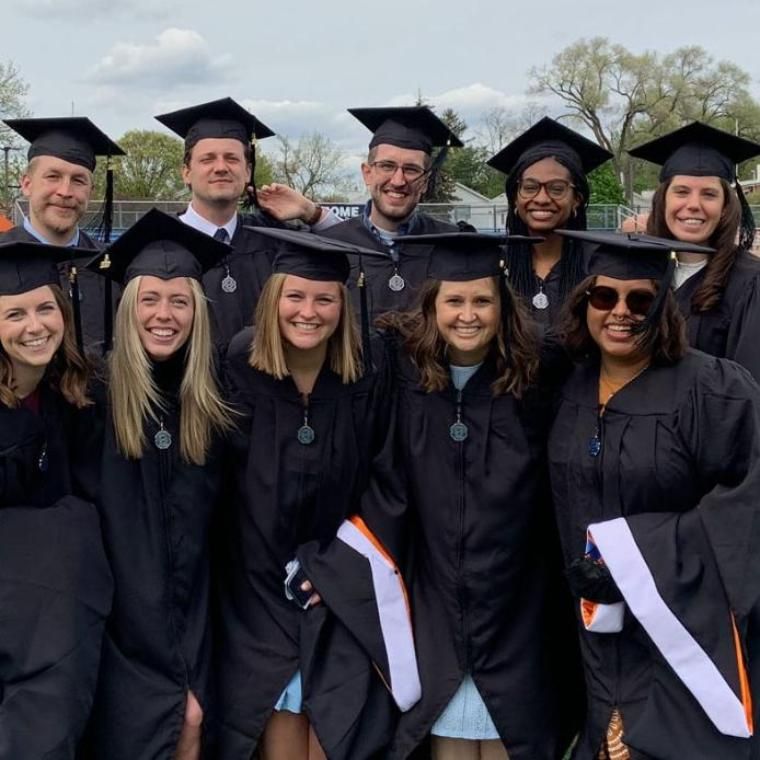 Why pursue the OAL – HESD Concentration?
Pursue your degree as a

Flexible Learning Student

, either while continuing in your current organization/position or while working with emerging adults at colleges, camps, or churches.
Pursue your degree while also participating in a Graduate Assistantship either on Wheaton College's campus or at HoneyRock in northern Wisconsin.
Learn from committed faculty who set the industry standards for outdoor programming and student development in both secular and Christian contexts.

Work alongside and receive mentorship from camp, student development and higher education professionals while earning your degree.
Options to concentrate on student affairs and higher education, or outdoor and adventure program leadership while gaining core skills in both fields
Prepare for leadership in outdoor and experiential programming roles domiciled in colleges and other higher education, or other contexts such as churches, colleges, or other organizations working specifically with emerging adults.
Your degree will integrate deep thinking, research and reflection, with ministry and leadership application at HoneyRock, Wheaton College, or at your current workplace.
Hear Alumni Testimonies
Emily Tumilty '20 (Texas Christian University, Coordinator of Outdoor Programs) explains, "I use the theories, practices and concepts from the OAL classes on a daily basis in my role at a university as I lead a team of students and work within a larger department. As a graduate assistant at HoneyRock, I had an opportunity to create and implement programming and through that I learned so much. I received feedback, learned about my own leadership strengths and weaknesses and stepped out of the program well equipped to lead within another organization."
Emily Anderson '17 (John Brown University, Resident Director) reflects on how the models and theories that are covered within the OAL program are regularly applied, "with my supervisor, fellow Resident Directors, and students." The coursework of the MA in Outdoor and Adventure Leadrship, "challenges you to clearly articulate your mission statement, the philosophical and theological assumptions that inform your ministry, the desired outcomes you intend to work toward, and the practical methods of achieving those outcomes."