The M.A. in Global Leadership is now

the M.A. in Leadership!
---
We have upgraded the name of our program to better represent its mission and content.
Elevate Your Leadership
The world is searching for visionary, value-driven and competent leaders. Our program is created to equip men and women with knowledge, spiritual understanding, and skills to lead in a culturally diverse world. We passionately integrate biblical leadership principles with evidence-based leadership research and practical skill development.
12
Christ-Centered Faculty
When our students graduate, we anticipate they will have become leaders who are able to...
Fruitfully guide organizational strategy and manage change
Develop themselves and diverse others
Articulate and demonstrate the relationship of Christian mission and values with personal vocation
Engage critically with leadership theory and practice
* Click here to learn more about the M.A. in Leadership - Outdoor Ministry Track
Partnerships
The College has partnered with various ministries in order to give M.A.L. students the opportunity to serve in key areas. Find out more about these partnerships and how they can help you in your journey.
Ask Wendy
Do you have any questions about the M.A. in Leadership (LEAD) program? Feel free to reach out to Wendy Larson, Manager of Academic Advising for LEAD students. You can reach her by e-mail.
Program Distinctives
Leading an organization requires a complex skillset that combines both hard and soft skills. Unlike a typical M.B.A. program that mostly focuses on hard skills training or leadership programs that mostly emphasize soft skills development, the M.A. in Leadership is designed to cultivate both hard and soft skills in a balanced way with faith and work integration in mind. You will have opportunities to learn from researchers and experienced marketplace leaders about communication, team leadership, finances, marketing, and strategic management skills.
Leaders are made, not born. Jesus taught and developed a ragtag group of Galileans to be the change makers and leaders of His Kingdom. The last half-century's leadership research provides overwhelming evidence that effective leaders have a particular mindset, behaviors, and orientation toward others that can be cultivated. Our leadership program uniquely combines cutting-edge leadership research with deep biblical engagement to elevate the God-given leadership potential in you.
We are public Christians, cultivating our minds, hearts, and hands to be aligned by Christ for His Kingdom. We avoid finding Bible proof-texts for preconceived ways. Instead, we humbly seek to understand the whole counsel of God in the Word regarding leadership essentials that deal with issues like teamwork, authority, motivation, security, finances, conflict, and diversity.
We are building a network of highly skilled, thoughtful, intentional Christians who know that everyone can lead. Students will have the opportunity to learn and collaborate with individuals from various backgrounds and experiences. Whether you are leading a mission organization, finance corporation, or just entering the corporate world, you will find great connections with other individuals in your courses who are pursuing God's call on their life. We invite you to join our community.
Student Voices
"The M.A. in Leadership from Wheaton College has been an integral step towards my future ministry plans and objectives. After attending the Mosaix conference and learning about the growth and impact of the multi-ethnic church movement, I was eager to learn more. I was directed to Wheaton College as the "industry" source to receive training and credentials in ministry leadership. Engaging in class work and discussions with fellow learners from around the world has fired my imagination and my passion for the Kingdom, and I so look forward to assuming a role somewhere in the Kingdom as an agent of change and transformational leadership." – Allan Wiltshire, Director of Traditional Worship at Church on the Hill
Student Voices
"As a ministry leader, I've been amazed how my classes have aligned with ministry situations in which I can immediately apply biblical principles and praxis in 'real time'. The opportunity to join together with other leaders from around the world, to listen and learn from one another in a variety of contexts, has been a valuable learning experience. I highly recommend the LEAD program - you won't regret the investment." – Kelly Chesnut, Director of Spiritual Content and Development at Wycliffe Bible Translators, USA
Student Voices
"The M.A. in Leadership program has helped me see that we all approach life through a different but unique lens of life experiences and culture, which has influenced me to pause, listen and learn from each other to shape a more effective multicultural leadership approach." – Tim Atkinson, Named Account Executive at InfoBlox
Student Voices
"I have found many of the principles that I've studied to be immediately applicable to my leadership context in a Christian media organization, in an international Christian media industry association, and as a global media trainer. The work so far has transformed my view of our constituents. I now consider them not just media consumers, but 'people entrusted to our care,' a view that I have shared with our leadership team. It has transformed my view of my team members, fellow board members, and other trainers". – Sharon Geiger, Assistant General Manager at Dallas radio station KCBI
Student Voices
"The M.A. in Leadership offers a challenging, yet practical education to connect to leaders across different cultures for ministry." – Andrew Lee, Executive Director of Operations at The Urban Ministry Institute
Recent Mission, Ministry, and Leadership News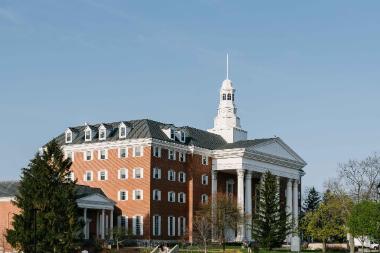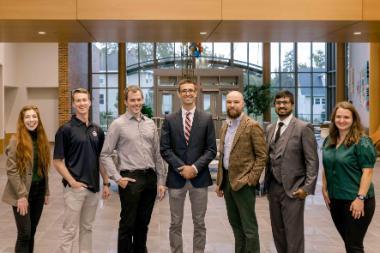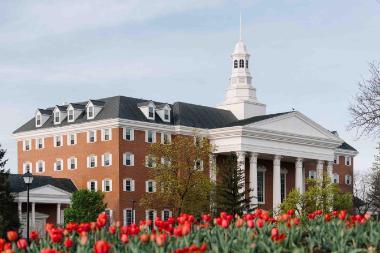 1
2
3
4
5
6
7
8
9
10
11
12
13
>
>>
View More