Why Pursue an M.A. in Higher Education and Student Development?
Our vision is to equip academically grounded, spiritually maturing, and practically skilled professionals who humbly, compassionately, and wisely develop emerging adults, minister the Gospel, and build up God's people in a constantly changing world.
20
graduate assistantships available
40%
tuition discount for graduate assistants
1
certificate in conflict mediation training
Culture. Social Media. Identity. Vocation. Adulthood.
As our society shifts and ever-evolving cultural changes impact how our youth move into adulthood, Wheaton College Graduate School has created a program designed to equip and inspire those who mentor them.
The M.A. in Higher Education and Student Development uses the latest practices and research to teach current and aspiring practitioners about the formation of college students during critical formative years as they seek to build a solid foundation before heading out into an ever-evolving world.
As part of the School of Mission, Ministry, and Leadership, the M.A. in Higher Education and Student Development prepares individuals for professional positions in student affairs in schools, colleges, and universities, with a special focus upon emerging adult identity and spiritual formation.
Matthew Holgate, a Navajo from Flagstaff, Arizona, knew at a younger age that he was called to address the hardships in his native community. Through his undergaduate experience at Vanguard University, he found a new way of advocating for change – through holistic support of Native American college students. Matthew is a member of the first cohort of the West Coast Partnership through Wheaton's HESD Program.
God used this program to provide me with a foundation for how to do ministry with this particular age group. More importantly, God used the community to help me to realize my gifts and talents and encourage me to be the person that God created me to be. — Kristal Dove M.A. '12, Professor, Milligan College in Johnson City, TN
Dr. Olga Dietlin Answers 7 Questions
Get to know Dr. Dietlin. Find out what she has studied, her work, and what it's been like to teaching during COVID.
Why Study Higher Education and Student Development at Wheaton?
Articulate biblical, theological, ethical, cultural, historical, and philosophical foundations in student affairs in light of contemporary global realities;
Identify characteristics of emerging adults and how such attributes influence educational, developmental, and spiritual formation, as well as the effects of the college experience on student learning;
Comprehend organizational, management, and leadership theory and practice; student affairs functions; legal issues in higher education; and professional issues, gain the ability to synthesize knowledge across these content areas to apply to professional experiences with students.
Learn that a life of discipleship, spiritual growth, and balanced self-care is the foundation of effective ministry and leadership;
Identify your gifts, calling and passions, and appropriately offer them in service to Christ and the world;
Engage in authentic Christian community, valuing the diversity of cultures, ethnicities, traditions, and individuals;
Effectively contribute to your community as a member of the Body of Christ.
On campus students can apply for Graduate Assistantships in the field of student development while Flexible Learning Students can remain in your current leadership field and learn from there.
Engage in conflict mediation and resolution practices and demonstrated, effective, intervention strategies;
Teach and lead effectively, appropriately integrating truth, facilitated reflection, and experiences with integrity, humility, and grace, to build healthy communities and foster holistic development of individuals;
Serve collaboratively and compassionately as part of a team, balancing the needs of others with adequate self-care;
Gain experiences in the necessary skills of student personnel professionals including: program planning, implementation, or evaluation; staff training, advising, or supervision; and administrative functions or processes.
Learn from committed faculty who set the industry standards for student development in both secular and Christian contexts;
Work alongside and receive mentorship from student development and higher education professionals while earning your degree.
Join the full-time, on-campus community, or
Join a Flexible Learning Cohort, and enjoy the journey of developing in your field with others who are still in their home, ministry, or work contexts.
Find detailed information such as course requirements, course descriptions, faculty information, and program overview for the M.A. in Higher Education and Student Development.
How Can I Take Classes?
Residential: A residential two-year program for those living in the Wheaton area. The residential program can be combined with a graduate assistantship.
Flexible Learning: A flexible learning format that allows students to stay in their current roles or serve as a graduate assistant at a partner institution.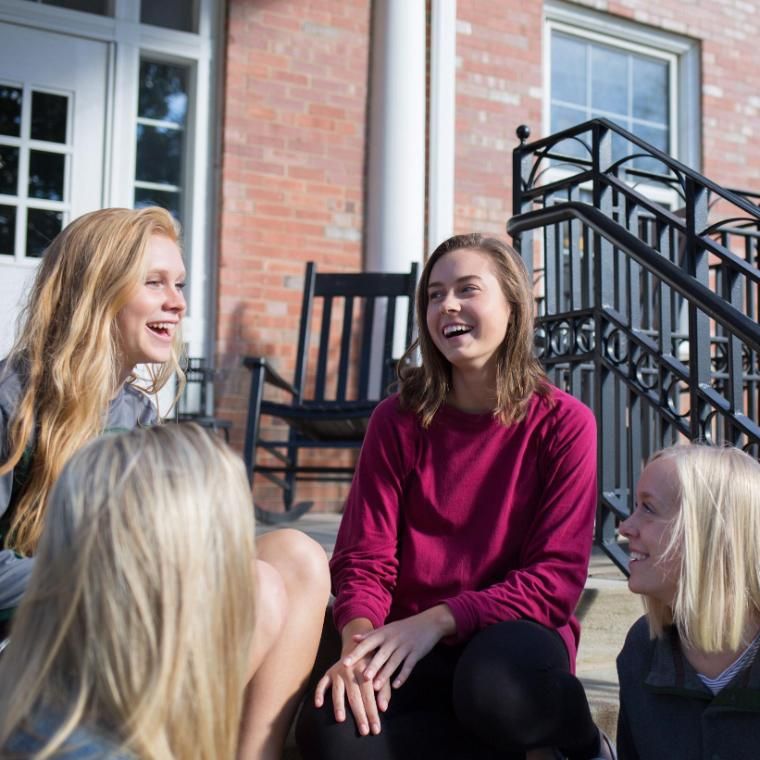 Graduate Assistantships
Graduate Assistantships are a great way to earn some extra income during graduate school, and gain valuable experience working with staff and students.
Recent Mission, Ministry, and Leadership News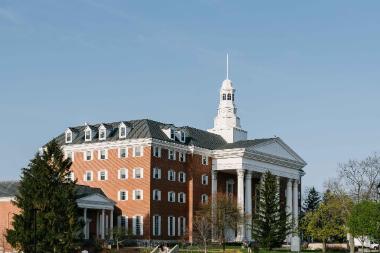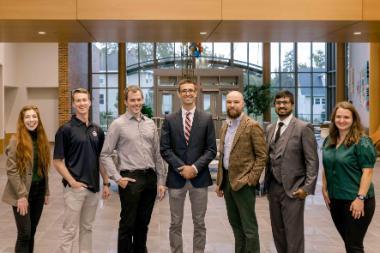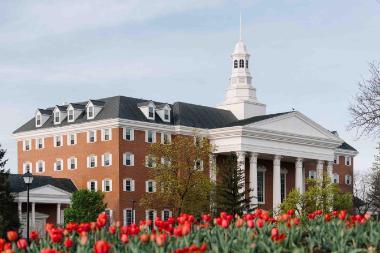 1
2
3
4
5
6
7
8
9
10
11
12
13
>
>>
View More