"Wheaton College's Doctor of Ministry program integrates biblical theology, missional leadership, discipleship culture, and practical ministry training in a way that prepares a new generation of ministry leaders to face the challenges of a rapidly changing world with the unchanging message of Christ."
-Rev. Philip Miller (The Moody Church, Chicago)
05/01
Application deadline for Summer 2023
2
Weeks of in-person classes per year
36/48
Required credit hours for M.Div./M.A. entrants
Vision
The Doctor of Ministry degree program at Wheaton College trains pastors and leaders who are frontline leaders and high-level practitioners who will build the church and benefit society worldwide.
The Doctor of Ministry program at Wheaton College attracts seasoned church leaders who want to deepen their faith, grow in wisdom, and develop as thought leaders and skilled practitioners for long-term fruitfulness in ministry. Wheaton's Doctor of Ministry students are innovators and influencers who go on to lead at the highest level in the church and other ministry spaces.
The Doctor of Ministry program brings together biblical and theological scholarship, theological integration, reflective practice, ministry skills, and spiritual maturity. It also combines Wheaton College's historically robust scholarship and academic excellence with the accessibility that can reach and train practitioners around the world.
Distinctives
The Learning Environment
World Class Faculty - Our D.Min. degree program not only utilizes world-class Wheaton faculty, but also brings in guest scholars and practitioners who are experts in the field of ministry. Students learn from the best of the best. Current Wheaton College faculty includes Dr. Ed Stetzer, Dr. Rochelle Scheuermann, Dr. Mark Yarhouse, Dr. Marc Cortez, and Dr. Jim Wilhoit. Current guest faculty includes Rev. Dr. Charlie Dates, Dr. Margaret Diddams, Rev. Flemming Rutledge, Dr. Karen Swallow Prior, and Rev. Dr. Wayne Cordiero.
Flexible Environments - Students are able to continue in their current ministry roles while pursuing the D.Min. at Wheaton. In-person intensives are offered twice per year during spring and fall semesters. Online courses are available during the summer semester.
Diverse voices - While Wheaton is theologically evangelical, students interact with faculty and students from a broad range of traditions and perspectives, expanding and enriching their education.
The Growth Opportunity
Biblical and Theological Integration – The D.Min. is Christ-centered, biblically grounded, theologically integrated, and culturally relevant.
Missional Focus – The D.Min. prepares students to be frontline leaders who are sent out on mission to build the church and benefit society worldwide.
Spiritual Formation – The D.Min. focuses on the spiritual transformation of students so that their love for God and for others expands. As a result, they are spiritually healthy leaders who are ready to accompany others on their spiritual journey.
The Leadership Focus
Leadership of People – Students sharpen their practical ministry skills to effectively shepherd and lead others.
Leadership for Churches and Organizations – Students improve their organizational leadership for their church or organization.
Leadership in Culture – Students expand their cultural intelligence in order lead well in the contemporary, globalized world.
Highlights of the Doctor of Ministry (D.Min.)
The Doctor of Ministry curriculum addresses ministry professionals as whole human beings as well as the diversity of ministry knowledge and skills needed in the 21st century by bringing together biblical and theological scholarship, theological integration, reflective practice, ministry skills, and spiritual maturity.
The Wheaton D.Min. program is open to students with an M.Div. or an M.A. in Bible, theology, or a ministry-related field.
Doctor of Ministry for Students with an M.Div. (or equivalent)
36 credit hours
Doctor of Ministry for Students with an M.A.
48 credit hours
Total Length
Complete your degree in 3 - 5 years
The Doctoral Project
The degree program culminates with the doctoral project in which students will make a significant contribution to the practice of ministry.
Students in the Doctor of Ministry progress through the degree program in a cohort of like-minded peers where students form deep, encouraging, and sharpening relationships that enhance learning.
Ministry Leadership Cohort – Join a cohort of fellow ministry leaders. Classes focus on a variety of topics including bible, theology, leadership, mission, spiritual formation, and contemporary culture which will develop students into spiritually formed scholar-practitioners who will serve as high-level ministry leaders.
The Doctor of Ministry degree program at Wheaton currently offers a concentration in Ministry Leadership. This generalized cohort is open to students from a variety of ministry contexts. Students have the opportunity to focus their writing and research on their particular area of ministry and interest throughout the coursework and doctoral project.
Women may also join a new cohort specifically for women in ministry leadership.
New concentrations and cohorts are currently being developed. Check back for more information or contact the Doctor of Ministry Program Manager for more information.
The D.Min. program is designed for leaders engaged in active ministry who want to put their learning into practice immediately.
The courses in the D.Min. program are taught by world-class Wheaton faculty and guests who are leading scholars and practitioners.
Students attend intensive in-person classes for one week in spring and another week in fall and complete the remaining work and study through distance learning. Students entering with an M.A. will also have online classes during the summer semesters.
See Frequently Asked Questions about the Doctor of Ministry (D.Min.)
"We designed this degree to accommodate high-level practitioners, who in turn will serve as frontline leaders to continue building the church and benefiting society worldwide."
- Ed Stetzer, Dean of the School of Mission, Ministry, and Leadership
Application Information
Stay informed about our admission requirements, deadlines, and more.
Recent Mission, Ministry, and Leadership News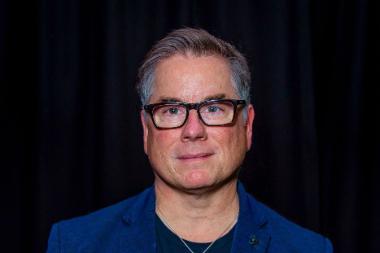 1
2
3
4
5
6
7
8
9
10
11
12
13
14
15
16
17
>
>>
View More