On January 18, Wheaton College will host Nebraska Senator Ben Sasse and former Tennessee Governor Bill Haslam for a moderated talk.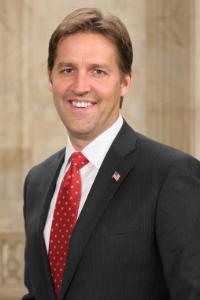 Wheaton College will host Nebraska Senator Ben Sasse and former Tennessee Governor Bill Haslam for a discussion about "Living Faithfully in the Public Square" on Tuesday, January 18 at 7 p.m. Held in the College's Edman Chapel Auditorium, this event is free and open to the public.
In this conversation, Sasse and Haslam will reflect on the role of Christian higher education in cultivating a faithful presence in the public square.
"Both Senator Sasse and Governor Haslam have spoken and written extensively about the challenges of living faithfully as Christians in a culture that is increasingly divided and hostile," said Dean of Social Sciences and Department Chair of Politics and International Relations Dr. Bryan McGraw. "I hope that their conversation can shed light on ways that Christians can remain steadfast in their convictions and engage one another and their fellow citizens without the demonization and bitterness that seems all too common today."
Moderating the event are Wheaton College Political Science Professor Dr. Amy Black and Wheaton College Theology Professor Dr. Vincent Bacote.
Senator Ben Sasse received his undergraduate degree from Harvard University and received his Ph.D. from Yale University. Before coming to the U.S. Senate in 2014, Sasse taught at the University of Texas and served as the president of Midland University. A member of the intelligence, judiciary, finance, and budget committees, Sasse is focused on the future of work, the future of war, and the First Amendment. He is the author of two bestselling books.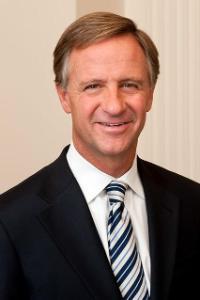 Bill Haslam served as the Governor of Tennessee from 2011 to 2019, previously serving two terms as the mayor of Knoxville. While governor, Haslam focused on job creation, long-term economic growth, education reform, and workforce development. Before serving as an elected official, Haslam had an extensive career at Pilot Corporation, his family-owned gas station business. More recently, Haslam became a visiting professor of political science at Vanderbilt University.
--Emily Bratcher