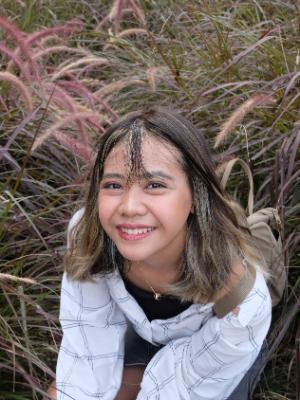 As part of her studies in HESD, Kusuma is completing a research project using statistics from the U.S. National Survey of Student Engagement (NSSE), which measures growth in students from their freshman to senior years as a way to gauge the effectiveness of universities' student development initiatives.
In conversations with her father, a professor at a university in Indonesia, Kusuma discovered an adaptation of the survey (the Indonesian Survey of Student Learning Activities) circulating among university students where her father teaches in Indonesia. She thus embarked on a project that compares American and Indonesian student perceptions of their development during their time in university. Having experienced both school systems, Kusuma is interested in exploring how she might take what she's learned from Wheaton to improve student development resources and curriculum in Indonesia.
Kusuma also noted that although there are Christian universities in Indonesia, they are not as explicit about incorporating faith into their academic curricula. Ultimately, her project reckons with these variances and explores possible ways to build up the younger generation of Christians in Indonesia through work at the university level.
"I can't just take what I learned here and slap that on over there," she said. "Cross-cultural cognition is one of my interests, because I'm hoping after I finish this program to go back to Indonesia and think: How can I translate that? How can I support students? What teaching styles would challenge them to grow in areas that maybe they're not as strong in just because of the cultural difference or some difference in teaching style?"
While on campus, Kusuma has been able to apply what she's learning in the classroom to her role as the graduate assistant for the International Student Programs office. Kusuma serves most closely with student leaders in Ladder, a group that provides one-on-one guidance and support to first-year and transfer international students who are missionary kids, third-culture kids, or studying in the States with an F-1 visa.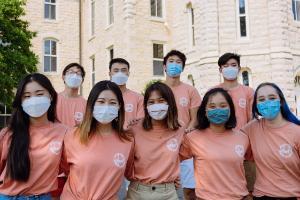 She noted some of the unique challenges this pandemic period poses for international students. Many leaders are studying remotely, and nine incoming freshmen were also remote in the fall to begin the school year. "But it's helped us, definitely," Kusuma said. "It's forced us to be more creative and find ways to engage. How do we reach out to them, make sure they're included, and make sure we advocate for their voices here on campus because they can't be here?" She and other leaders in the ISP have organized times for students to fellowship over Zoom, dropped off gifts at on-campus students doors, and offered more of their time for chats and drives to pick up boba. "[Working with ISP] has been a really growing and amazing experience so far."
In pursuing her own degree and working toward goals for furthering Christian student development across the globe, Kusuma is grateful for the support she has found in the Wheaton College Graduate School. She began the HESD degree during her last year of undergraduate work, thanks to the accelerated M.A. program offered by the College.
"Even though Wheaton is familiar and I've been here for a while, transitioning to grad school was definitely different, and it was still intimidating, especially when I took those classes as a senior and everyone was a lot older than me," she said. "But I've met some very good people who are very encouraging, especially my senior year [of undergrad], when I felt nervous. Am I in the right place? What do I have to contribute? They were all very encouraging and helped me be able to find my place in the program."
— Eliana Chow