As part of Christian Camping International's Global Leadership Series, Dr. Rob Ribbe is sharing decades of industry knowledge with camping leaders from 28 different countries.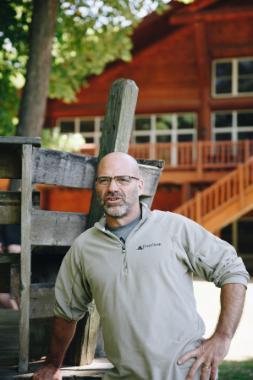 HoneyRock has helped set the standard for Christian camping since its founding in 1951. The influential 900-acre tract of land in Three Lakes, Wisconsin has been led by its executive director Dr. Rob Ribbe for 21 years.
Ribbe's trailblazing work in leadership development and spiritual formation within the outdoor adventure and camp environment caught the notice of Christian Camping International, a global network of Christian camp, conference, and activity providers. When the idea arose for someone to lead an executive leadership course for CCI's Global Leadership Series, they called Ribbe.
"We value his passion for leadership development, spiritual formation, experiential education, organizational leadership, and the theology and practice of outdoor ministry. Rob aligns himself well with Christian Camping International Worldwide, as we have the same mission," said Jenni Davies, CCI's Global Leadership Program Coordinator. "Rob builds Christ's kingdom by investing in the development of emerging leaders and the fostering of organizational effectiveness."
What was supposed to be a week-long workshop at a conference in Australia last year morphed into a year-long virtual course due to COVID-19. Despite the shift, Ribbe said the change allowed far more people to attend the course. More than 60 people from 28 countries have registered.
"Truly one of those God blessings," Ribbe said.
The executive leadership track is for people who are already established in the Christian camping world but who are looking for more effectiveness in running their organizations and leading their teams. In addition to offering training on leading teams and organizations, Ribbe has also taught this idea of "leading self" or structuring one's life to ensure long-term faithfulness, effectiveness, and growth.
In fact, Ribbe's course is based on what he teaches Wheaton's graduate students in the M.A. in Outdoor and Adventure Leadership. "We're one of the few, if not the only, Christian master's degree programs in this space in the whole world," said Ribbe of Wheaton's "leadership laboratory."
Participants cite two major reasons for joining Ribbe's course: a desire to not only grow as better Christian camping leaders but to also find and connect with a more global community.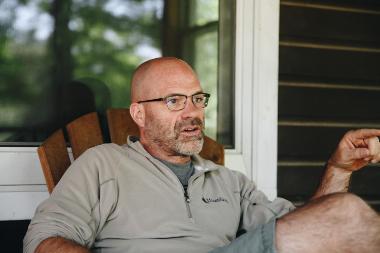 "At times, I have run into challenges where I just wish I could talk to another leader who has been through something similar. This program has brought many leaders in roughly the same stage of ministry and leadership together," said Syd Sparks, a participant from Uganda who manages Musana Camps in East Africa. "Dr. Ribbe has brought a lot of experience to the table but also welcomed the input from others in class. There are representatives from many different countries and cultures, and he is very aware that the way to handle an issue in one culture may not be the best way to handle the same issue in another. His sensitivity to that reality has brought good conversation and feedback that has really enriched the class."
Seeing his computer screen light up with the faces of leaders from different time zones across the world is one of Ribbe's favorite parts of leading the course remotely.
"It gives you a really cool picture of Heaven to have all these different nationalities and countries represented. We share the same passion for reaching kids and families and young adults and churches for Christ and using the outdoors, temporary community, and camping. To see the joy and passion for the Lord in all these people from all over the world is really, really inspiring," said Ribbe.
As this pilot virtual course closes in April, Ribbe said they're considering continuing the series.
"The end result is to equip the global leaders of Christian camping to make our ministry more effective as we partner with the Church in a crazy world," Ribbe said.
--Alex Shimalla