Meet Lucy Browning, Eyerusalem Cheney, Ethan Kim, Katia Quintanilla, Steel Preston, and Christine Yi, some of the newest members of Wheaton College.
A new wave of students joined the Wheaton community this academic year. Meet Lucy Browning, Eyerusalem Cheney, Ethan Kim, Katia Quintanilla, Steel Preston, and Christine Yi—and hear a little bit about why they chose Wheaton.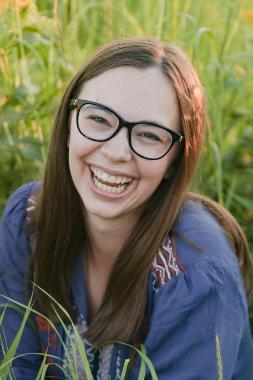 Lucy Browning: "I chose Wheaton … because I felt valued as a whole person throughout all of my interactions with staff, faculty, and students. I was overjoyed to be able to attend an institution that valued rigorous academics, but also me and my passions, strengths, and even areas for growth; while also keeping Christ at the center."
After Lucy Browning visited Wheaton, she was not only drawn to the College's mission of offering a Christ-centered education, but also noticed while walking around campus that everyone was smiling. "[This was] something I had not noticed at other schools," she said. From Chaska, Minnesota, Lucy hopes to pursue an Applied Health Science with the Urban Public Health Concentration. Outside of the classroom, she's a member of Student Government's Academic Affairs Committee, the intramural pickleball team, Discipleship Small Groups, and the Office of Christian Outreach's Juvenile Justice Ministry.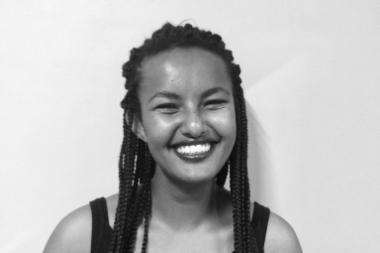 Eyerusalem Cheney: "I chose Wheaton … because of its high academics as well as its dedication to the student body."
Wheaton's reputation for having rigorous academics and a tight-knit community drew Eyerusalem Cheney, a missionary kid who calls a handful of places home—California, Ethiopia, Kenya, and Minnesota—to Illinois. Eyerusalem plans to double-major in Political Science and Philosophy. She's also involved in Student Government's Community Diversity Committee, Discipleship Ministries' Family Groups, and Gospel Choir.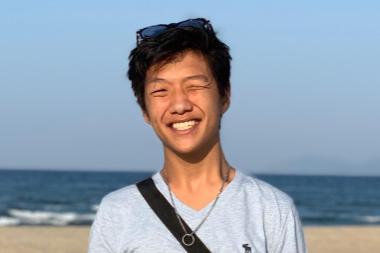 Ethan Kim: "I chose Wheaton … because I wanted to see how a love for the Bible could really interact with other disciplines to create something that might make understanding and knowing God more accessible for struggling Christians and non-believers in the world."
In hopes of pursuing a double major in Biblical and Theological Studies and Classical Languages, Ethan Kim was especially drawn to Wheaton's integration of faith and learning. Ethan, a freshman from Hong Kong, hopes to be involved in the ultimate frisbee and intramural basketball clubs, as well as join the National School Project, a nonprofit that shares the gospel with public school students. As a Smith-Traber Hall resident, Ethan said he appreciates how seriously the school is taking COVID-19 even as he's enjoyed connecting with people in his cohort.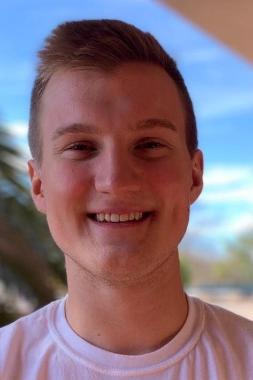 Steel Preston: "I chose Wheaton … because of the many interactions I had with Wheaton alumni and students which helped me see the opportunity Wheaton held."
Wheaton's strong academic programs brought Steel Preston from Spain to campus to pursue Psychology on the pre-med track. In addition to working part-time as a desk attendant for one of Wheaton's residence halls, Steel is a member of Strongholds, a branch under Discipleship Ministries. Although he is far from home, Steel, a Smith-Traber Hall resident, said he's had such a good time with the freshman and sophomores on his floor. "The community here is extremely welcoming," he said.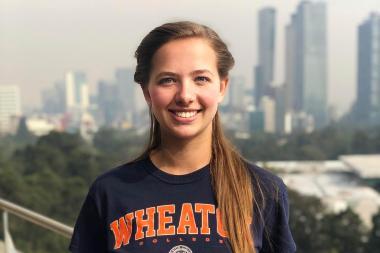 Katia Quintanilla: "I chose Wheaton … because of the strong, Christ-centered education and rich spiritual atmosphere that cultivates my trust and faith in the Lord."
As one of Wheaton's remote learners, Katia Quintanilla was drawn to the College's Christ-centered education all the way from Mexico City. Not only does Katia hope to pursue a major in either Biology or Applied Health Science, but she also intends to minor in Spanish. While New Testament Literature and Interpretation is her favorite class so far, Katia has enjoyed delving into all of her studies even from miles away. "The professors have done a great job including me remotely," she said. Outside of academics, Katia is involved in Student Government's Academic Affairs Committee and the Remote Student Taskforce.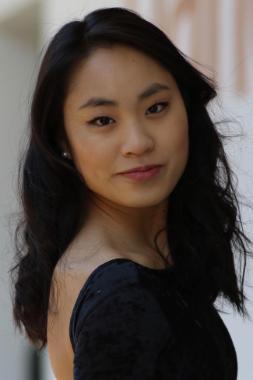 Christine Yi: "I chose Wheaton … because it was so evident that the body of Christ thrives in this special place. There is a refreshing sense of genuineness on campus; a sense that each individual's story—broken and scarred—is being woven into a beautiful tapestry of God's perfect purpose for us as a community."
As a transfer student, Christine Yi diverged from her pursuit of a professional dance career to study English Literature and Interpersonal Communication at Wheaton College. "I've loved the spontaneity of deep, spiritual conversations I've had with so many different people on campus so far," said Christine, who hails from Boston. "It is such a blessing to be able to equally invest and be invested in within the Wheaton community." Outside of class, Christine is involved in Discipleship Ministries, Koinonia, an organization that seeks to serve and empower Asian/Asian-American students on campus through fellowship, education, and advocacy, and Zoe's Feet, a ministry that worships, serves, and fellowships through the art of dance.
--Mika Ro