Special Announcement
The City of Wheaton proclaimed November 19th, 2022 as Wheaton College Gospel Choir Day!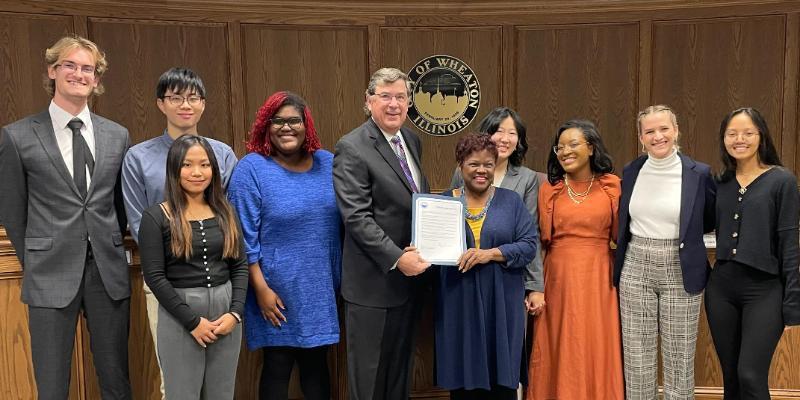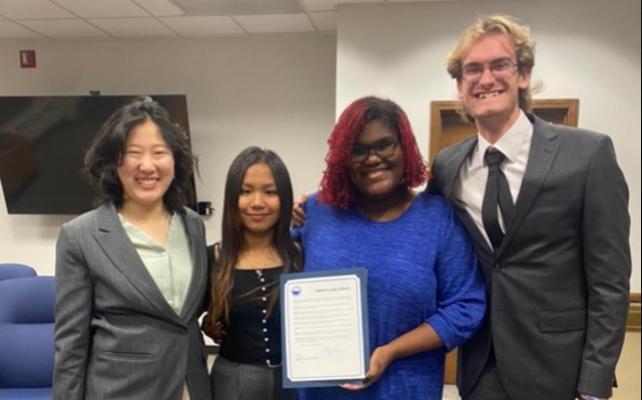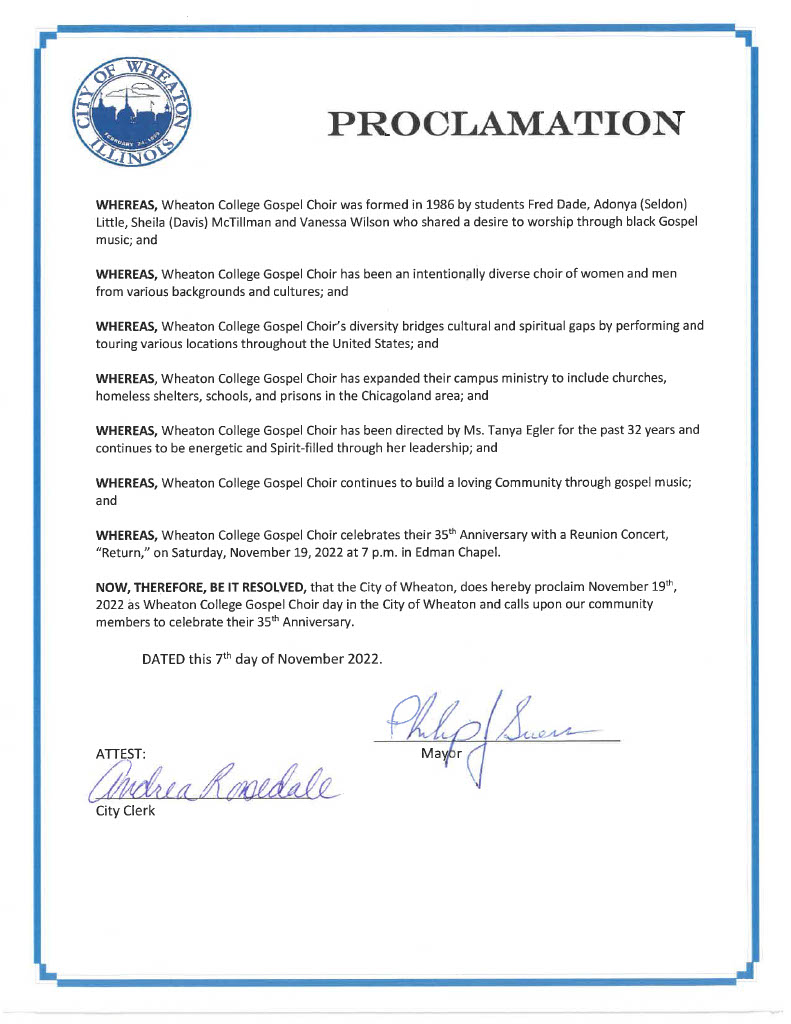 Our History
The Wheaton College Gospel Choir was formed in 1986 by students who shared a desire to worship God through black Gospel music. The small group started by Fred Dade '90, Adonya (Seldon) Little '90, Sheila (Davis) McTillman '91, and Vanessa Wilson '90 soon flourished; presently the choir is filled with approximately 45 voices. Ranging from various backgrounds and cultures, these students have expanded their campus ministry to include churches, homeless shelters, schools, and prisons in the Chicagoland area. From its inception, the Gospel Choir has always been an intentionally diverse choir of women and men praising God.
Our Purpose
The choir's purpose has been to worship and serve God and to spread His good news in song to "the nations." Through their diversity, the students have been blessed to see God bring people to Himself and to bridge cultural and spiritual gaps for His glory. Over the years, the choir has also had the opportunity to minister through television and has been able to tour various locations throughout the United States. God has opened doors that have allowed the choir to minister at Chicago's Annual Gospel Festival, and alongside national recording artists: The Soul Children of Chicago, Commissioned, Fred Hammond and Radical for Christ, The Brooklyn Tabernacle Choir, Chicago Mass Choir, Damaris Carbough, and Kirk Franklin.
Under the direction of Ms. Tanya Egler, the ministry continues to be energetic and Spirit-filled. The purpose and vision of Wheaton College Gospel Choir is to:
Evangelize to the unsaved through singing, personal testimonies, and a clear gospel message through scripture.
Partner with local churches that support the choir financially as they work together with the church body to take the good news of Jesus Christ to the community.
The year 2001 marked a milestone for the Gospel Choir as they released a CD of primarily original music titled "Grateful!" A following CD, "God's Faithfulness" (produced by Dick Tunney- 2007) was unveiled during their 20th anniversary celebration. Their newest release "Legacy" (2012) was launched on their 25th anniversary. "God's Faithfulness" and "Legacy" are available at the Wheaton College bookstore.
Cabinet
| | |
| --- | --- |
| Tytiyana Jones | President |
| Beca Reed | Vice President/Publicity Manager |
| Anna Ritzema | Secretary |
| Annie Sung | Business Manager |
| | |
| --- | --- |
| Ariana Delaney | Fundraising Manager |
| Victory Adams | Chaplain |
The 30th Anniversary Concert
We celebrated the 30th Anniversary on March 25th, 2017 in Edman Chapel!
Stories from a South Korea Tour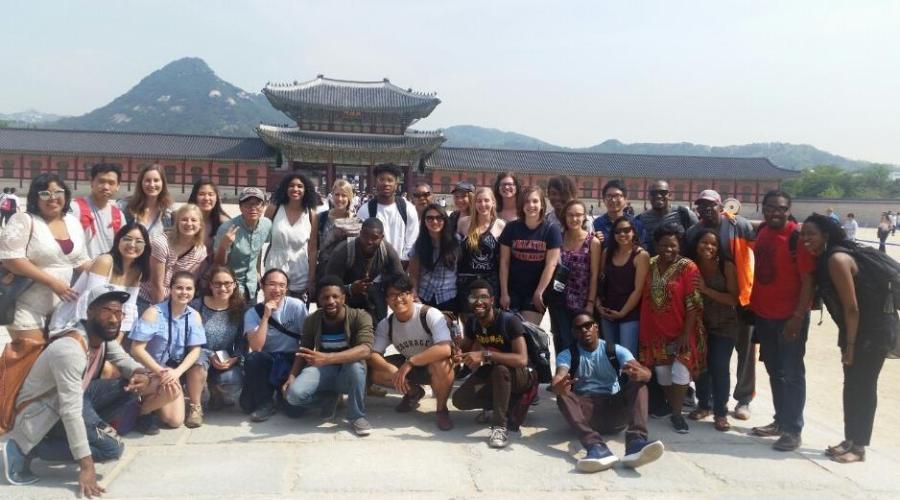 In May 2017, we had the unique opportunity to tour South Korea and to share the gospel there through music. Throughout our two weeks in Korea, we enjoyed street performances, performed in many churches and Universities, and sang with the Heritage Mass Choir – The #1 gospel choir in Korea! We also enjoyed the many outdoor markets, visited the Seoul Tower, witnessed the Royal Guard Ceremony at Gyeongbok Palace, learned more about Korean history and culture, and explored numerous other historical sites! Even though we were often separated by different languages, the language of God's love is universal and transcends all barriers!
More Information
Find us on Facebook!
The Gospel Choir desk is located in the OMD.