Dr. Matthew Milliner, associate professor of art history at Wheaton College, was awarded the Commonwealth Fellowship at the University of Virginia's Institute for Advanced Studies in Culture.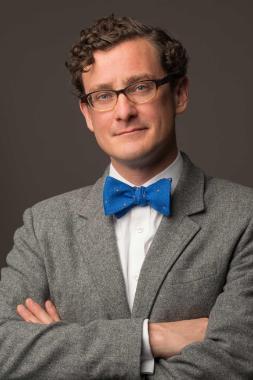 The Institute for Advanced Studies in Culture at the University of Virginia awarded Wheaton College Associate Professor of Art History Dr. Matthew Milliner a Commonwealth Fellowship for the spring 2021 and fall 2021 semesters.
The Commonwealth Fellowship was established "to acknowledge scholars whose work digs deeply and insightfully into the cultural history that underlies the widely received notion of the common good." Milliner will use the fellowship to finish a forthcoming book, Mother of the Lamb: Origin and Insight of a Global Icon (Fortress Press).
The book traces the history of an icon of the Virgin and Child known in Orthodox circles as the Virgin of the Passion and in Catholic spheres as Our Lady of Perpetual Help. The image, first painted as an Orthodox response to the violence of the Crusades, can be found in major shrines across the world—from Manila to Manhattan and Cairo to Chicago.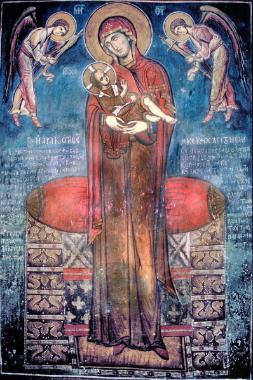 "I am thrilled with this unexpected opportunity to complete my book and benefit from scholarly feedback at the University of Virginia, and look forward to returning to the Wheaton classroom with new inspiration in 2022," Milliner said.
As part of his Commonwealth Fellowship year, Milliner will workshop his writing with other IASC scholars and present a public lecture based on his research (if COVID conditions allow).
An associate professor of art history at Wheaton College since 2011, Milliner holds an M.A. & Ph.D. in art history from Princeton University, as well as an M.Div. from Princeton Theological Seminary. His scholarly specialization is Byzantine and medieval art, with a focus on how such images inform contemporary visual culture. He is a five-time appointee to the Curatorial Advisory Board of the United States Senate, and a winner of Redeemer University's Emerging Public Intellectual Award. He has written for publications ranging from The New York Times to First Things and recently delivered the Wade Center's Hansen lecture series on Native American Art.
Image Captions:
Headshot by Greg Halvorsen Schreck
The Virgin of the Passion at Lagoudera in Cyprus (1192)