Discipleship Ministries (DM) exists to cultivate lifelong followers of Jesus Christ through small groups where students are known, loved, and engage in spiritual practices centered on the Gospel.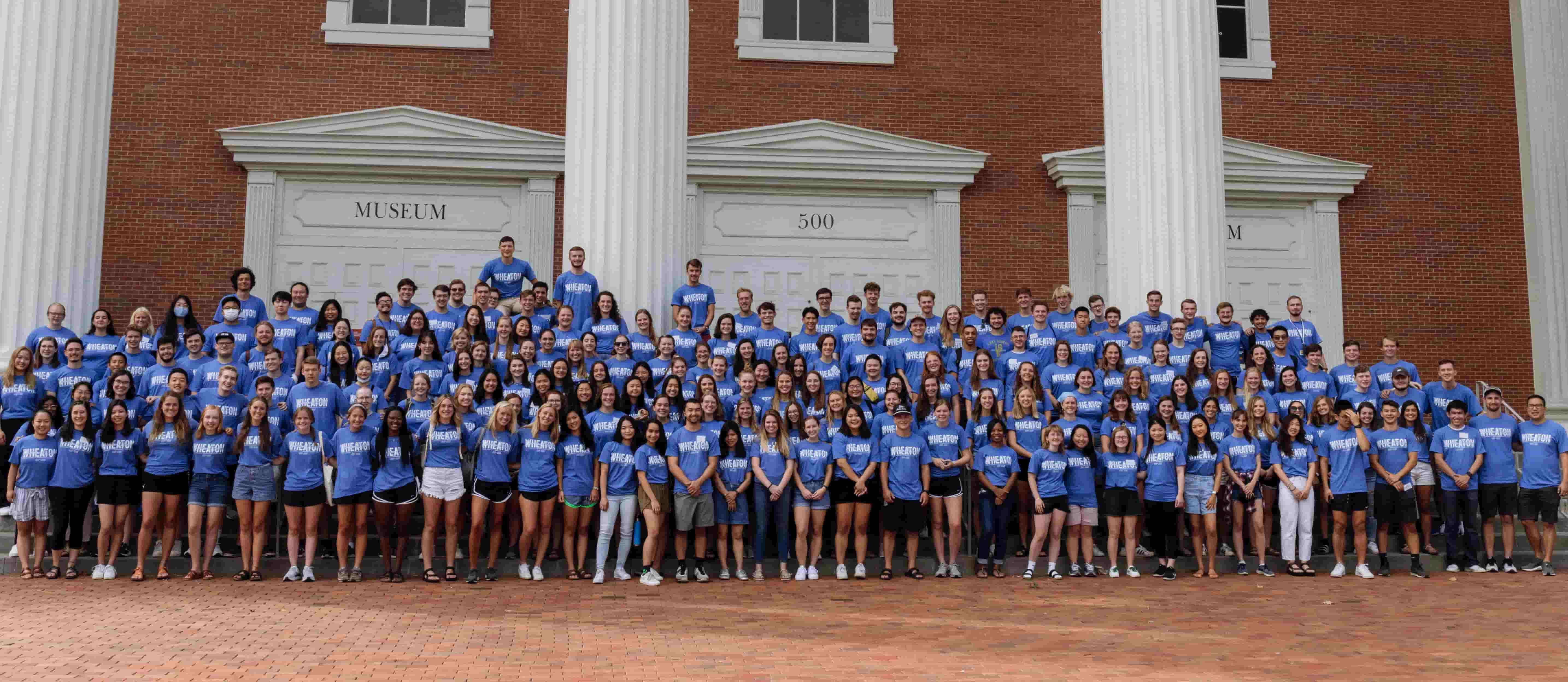 Discipleship Ministries is comprised of Discipleship Small Groups (DSG), Upperclassman Discipleship Small Groups (UCDSG), Strongholds, and Family Groups. DM is overseen by Interim Ministry Associate for Discipleship in the Chaplain's Office, Abbi Littrell (abbi.littrell@wheaton.edu).
Every DM group is marked by 7 disciplines, which define each gathering:
Engage Scripture (Open and Read the Bible)
Pray for One Another
Apply the Gospel
Practice Humility: Listen in Love
Promote Vulnerability: Confess Sin and Share Struggle
Uphold and Celebrate Kingdom Diversity
Meet Consistently
The goal for each group is to foster what matters most in life: entering into life with God together with others by engaging Scripture, prayer, accountability, support, spiritual growth, encouragement, and friendship. All discipleship groups span throughout the course of a year, however, we encourage students who enter or transfer into Wheaton mid-year or return from being away to stop by the Chaplain's Office or email us to inquire about small groups they can join.
Below are the various levels of undergraduate student involvement:
| | Participant | Leader | Coach | Cabinet | Chair |
| --- | --- | --- | --- | --- | --- |
| Freshman | X | | | | |
| Sophomore | X | X | | | |
| Junior | X | X | X | X | |
| Senior | X | X | X | X | X |
Types of Discipleship Ministry Group Involvement
Discipleship Small Groups (DSG)
DSG strives to cultivate lifelong followers of Jesus Christ through the prayer-filled reading of God's Word in life-giving community. The main priorities of DSG are to engage with Scripture, apply the Gospel, pray with one another, listen in love, confess sin, celebrate kingdom diversity, and meet consistently. These floor-based small groups (in either Fischer or Smith-Traber) are mostly first years and sophomores that meet once a week for 90 minutes.
Upper Class Discipleship Small Groups (UCDSG)
UCDSG seeks to inspire students to grow in their faith through the reading of Scripture and the development of spiritual disciplines in community. With the accountability of a small group of peers members will be challenged to read Scripture regularly throughout the week, will meet once a week for 90 mins for prayer, fellowship, encouragement, and to discuss and share what they have been reading and experiencing. Groups can be either single- or mixed- gendered and are open to any sophomore, junior, or senior. Members also have the opportunity to request being in a group with other friends who join UCDSG.
Strongholds
Every person has experiences with sexuality, but many of them never feel the safety to voice and tackle these experiences. Strongholds is a joyful, safe, and Gospel-rooted community that pursues freedom from sexual sin and restoration from sexual brokenness by engaging sexuality with Christ at the center. Groups meet once a week for 90 minutes to practice vulnerability, celebrate overcoming temptation, discuss Gospel-centered sexuality, and lift one another up in prayer. Groups are split by gender and welcome students from their first year through their final year.
Family Groups
The purpose of these groups is to disciple wholehearted followers of Christ in life-giving communities that are distinctly Asian / Asian American. Family Groups are fellowship groups of typically around 10-18 people that gather around a meal and do life together. Groups are co-ed and include both upper and underclassmen members. Family Groups seek to cultivate intentional fellowship where their members also engage in God's Word together.
You can learn more or join any of these groups at dmwheaton.com.
Questions? Email us at discipleship.ministries@my.wheaton.edu.