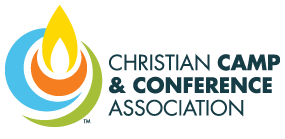 Wheaton Graduate Degree Partnerships with CCCA
The Christian Camp and Conference Association (CCCA) Partnership offers the opportunity for CCCA members to pursue essential outdoor and adventure leadership and ministry training at a discounted rate while continuing to work in their current role.
We invite self-paced, flexible learning students to this opportunity that will make their studies even more affordable.
Join a cohort of non-residential, flexible learning students in the M.A. in Outdoor and Adventure Leadership or M.A. in Global Leadership - Outdoor Ministry Track programs, and be part of a learning community of established and emerging camp leaders from across the world! All courses are offered in modular and hybrid formats, so degree requirements may be met through online work and short face-to-face intensive sessions in close collaboration with the rest of the cohort and course instructors. Learn more about the admission requirements for these programs: the M.A. in Outdoor and Adventure Leadership and the M.A. in Global Leadership - Outdoor Ministry Track.
Join now and become a part of a cohort of a minimum of 15 students to receive a tuition discount of 25% ordinarily reserved for partnerships. This cohort is designed to complete the course of study in three years.
About Our Graduate Programs
Christian camp ministry has reached an age of professionalization and complexity that warrants advanced study and preparation. Those who complete this degree will provide practical expertise for their organization and thought-leadership for the fast-changing global Christian camping movement for decades to come.
This is a very practical degree that fosters integration of holistic personal development, theological reflection, program design, and leadership. Wheaton College Graduate School OAL faculty are seasoned camp ministry leaders who integrate the best academic thinking with cutting edge ministry practice. Your professors include Dr. Rob Ribbe and Dr. Muhia Karianjahi, who have taught camping professionals world-wide.
The M.A. in Outdoor and Adventure Leadership requires the successful completion of 40 credit hours to graduate. This includes 32 hours of core Outdoor and Adventure Leadership courses and 8 hours of credit in approved elective courses that allow you to dig deeper into your areas of interest.
Course topics include program planning and leadership, foundations of experiential education, camp ministry in global contexts, theology and practice of outdoor ministry, personal spiritual formation, organizational leadership and staff development in outdoor ministry, research methods, and more.
The M.A. in Global Leadership - Outdoor Ministry Track requires the successful completion of 36 credit hours to graduate. This includes 6 credits in Mission, Ministry, and Leadership coursework, 6 credits in Global Leadership, and 18 credits in Outdoor Ministry Requirements, and 4 Biblical and Theological Studies Credits.
No! That's the beauty of the CCCA Cohort. You may keep your job while pursuing your degree. All courses are offered in modular or hybrid formats. Hybrid courses involve some online work, with short face-to-face sessions. For the face to face and modular sessions you will need to travel to HoneyRock, Outdoor Center for Leadership Development of Wheaton College in Three Lakes, WI for 1-2 weeks in duration, timed to work around the typical busy seasons for a camp professional.
Whether you're an established or emerging camp professional or ready to pivot into a new career in outdoor and adventure leadership – these degrees are for you.
HoneyRock is owned and operated by Wheaton College. All of the courses for the M.A. in Outdoor and Adventure Leadership are taught by Wheaton College professors, many of whom are also seasoned HoneyRock staff including Dr. Rob Ribbe, Dr. Muhia Karianjahi, and Mike Odberg. Our M.A. in Global Leadership - Outdoor Ministry Track courses are taught by HoneyRock and main campus faculty.
Why a "cohort" model?
A cohort is simply a group of people brought together for a common purpose. In a cohort model, students stay together as a group throughout the program, allowing them to develop deep life relationships with other leaders who are hungry to expand their biblical knowledge of Christ and His kingdom. The goal of a cohort is for the group to stay together as a learning community for the entire length of the program.
We also offer organizational cohorts – a group of 15 from one organization pursuing the degree together. To discuss setting up a cohort for your organization, please contact Heather Matthews, Director of Partnerships with Wheaton College's School of Mission, Ministry, and Leadership.
If you join the CCCA cohort, you will take courses alongside fellow industry professionals across the nation. You'll build lasting relationships as a learning community, glean best practices from one another, and wrestle with industry issues as a team. Moreover, you'll benefit from a cohort discount, the best discount we provide in graduate education.
However, if you decide to not join the cohort you can take the courses at your own pace with other non-cohort students in your program. In addition, you would receive a self-paced student rate tuition discount. We ask that you decide at the start of the program whether you will join the cohort or choose the self-paced option.
Students who need to miss a class in the cohort schedule must get advanced approval from their advisor and work out a method to make up the course credits. Please note, depending on the situation, classes taken outside of the cohort may only receive the self-paced student discount rate.
Paying for your degree
You pay the tuition one course at a time as you complete the program. Payment plans are available and each course must be paid for before you can sign up for the next course.
In order to keep the pace of the M.A. in Outdoor Adventure Leadership program manageable for us busy camp people, we have chosen a part-time degree sequence of 8 credits each semester and no courses in the summer.
See the recommended sequence of courses for the M.A. in Global Leadership - Outdoor Ministry Track on our curriculum page.
No – tuition only covers the cost of enrolling at Wheaton College Graduate School.
Start Your Application
Start your application on our website by creating your profile and selecting "CCCA" from the list of partnership scholarship options on the checkbox in order to qualify for the tuition discount.
Deadlines for admission are on a rolling basis, but it is recommended you apply as soon as possible to secure a place in this one-time cohort! The deadline for registering for a course with advanced work assignments is one month prior to the first day of class.
More questions? Contact graduate.admissions@wheaton.edu. We're here to help and look forward to connecting with you!
Interested in the CCCA partnership?
It's time to earn your degree and take your ministry to the next level.