This year's Family Systems Conference features Dr. Wesley Hill, a professor of biblical studies at Trinity School for Ministry and a prominent Christian author and speaker. Don't miss his talk on "The Challenge of Spiritual Friendship for Single People" on Friday, September 20, which is free and open to the public.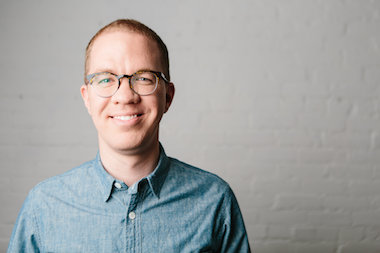 Prominent Christian author and speaker Dr. Wesley Hill '04 is this year's keynote speaker for Wheaton College's Family Systems Conference. Hosted by the M.A. in Marriage and Family Therapy program, the conference will be held September 20 and 21. Hill, a professor at Trinity School for Ministry, is also the author of Spiritual Friendship: Finding Love in the Church as a Celibate Gay Christian and Washed and Waiting: Reflections on Christian Friendship and Homosexuality.
This year's conference will address themes of spiritual friendship and singleness and how these relationships can be strengthened in the church. Conference offerings are divided into two tracks—one geared to a more general audience and the other to church leaders and clinicians. The professional development track also includes continuing education credits for those who are licensed psychologists, clinical professional counselors, clinical social workers, and marriage and family therapists, as well as for those who are national certified counselors.
On Friday, September 20, Hill will open the conference with a talk on the topic of "The Challenge of Spiritual Friendship for Single People." This talk, held at 6:30 p.m. in the Billy Graham Center's Barrows Auditorium, is free and open to the public.
"The church can sometimes glorify families and marriage to an extent that may diminish singleness," said Wheaton College Marriage and Family Therapy Program Director Dr. David Van Dyke. "We encourage both singles and married people to attend this event to learn how to integrate singleness and the church."
The conference will continue Saturday morning with a workshop geared to church leaders, pastors and therapists. From 9 a.m. to noon, Hill will offer practical ways to integrate faith with therapy when ministering to Christians who are single.
"It is our hope that church leaders and clinicians will feel more prepared to assist singles towards relational wholeness in their respective communities," Van Dyke said.
For more information or to register for the conference, visit the Family Systems Conference website.