Calling Wheaton College graduates from 2009 and 2014. Check your email inboxes for a link to the National Alumni Career Mobility survey!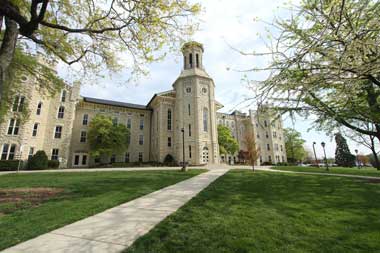 Who gave you career advice during college? Where are you working now? How did internships shape your current career?
These are all questions that Wheaton College's Center for Vocation and Career is asking graduates to answer. The National Alumni Career Mobility survey, open from July through November 2019, will ask graduates from the College's 2009 and 2014 classes about their career pathways.
"This data will not only help us understand the paths graduates have taken in their careers, but it will also allow us to benchmark with other schools, including other liberal arts colleges and religiously affiliated institutions," said CVC Director Dee Pierce.
Wheaton College is partnering with the Career Leadership Collective, a higher education solutions group, to administer the survey of alumni from more than 200 colleges and universities.
"Ultimately, we hope these survey results help us better understand the professional pathways that our graduates take so that we can better equip our future alumni for continued and improved career success," Pierce said.
The Center for Vocation and Career equips students to use their liberal arts education to thrive in their careers as they reflect kingdom values, and help build the church and benefit society worldwide. To learn more, visit the CVC's website.