Wheaton College welcomes Mark A. Yarhouse, Psy.D. who joined the College's School of Psychology, Counseling, and Family Therapy as the Dr. Arthur P. Rech and Mrs. Jean May Rech Chair in Psychology.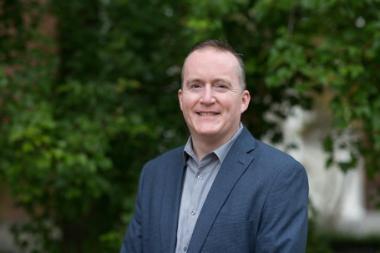 Name: Mark A. Yarhouse
Education:
Psy.D, Wheaton College, 1998
M.A., Theological Studies, Wheaton College, 1997
M.A., Clinical Psychology, Wheaton College, 1993
B.A., Philosophy and B.A. Art, Calvin College, 1990
What was your favorite class in college?
I enjoyed taking Philosophy of Aesthetics with Nicholas Wolterstorff. I had been encouraged by a family member to take more courses in apologetics and philosophy, and Calvin made it appealing to add philosophy as a major, if interested, just to help students think various topics, and I found that to be a great help to me, as it set me on a course of reading that continues to this day.
Before Wheaton, what were you doing?
I was teaching students in an APA-accredited Doctoral Program in Clinical Psychology at Regent University and running an institute that examined sexual identity development and synthesis.
What big question are you trying to answer through your work? I am trying to answer questions of identity, church climate and response, and clinical and pastoral care when coming alongside people navigating sexual or gender identity and Christian faith.
What's one interesting or intriguing thing that you have learned recently?
I ran into my dear friend and now colleague, Mark Talbot, on a layover a couple of years ago. He put me onto the concept of a looping effect (by Ian Hacking) that helped inform a book on gender identity I am currently writing.
Do you get butterflies the night before the first day of school?
I don't have too many butterflies anymore, but I am usually pretty eager and excited about the semester ahead. I try to keep in mind that this is all new to the students.
What would you have liked to tell the freshman version of yourself about going to college?
Hang in there. You will see U2 in Detroit next year.
When you're not teaching or researching, what do you like to do?
I like to play basketball, take in the symphony, visit a museum, participate in a book club, or enjoy a sports event.
Read more about the School of Psychology, Counseling, and Family Therapy here.