Wheaton College is listed as one of America's Top Colleges 2019 in Forbes' newly released rankings.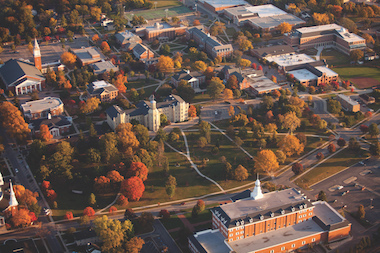 Wheaton College (Wheaton, Illinois) was named in Forbes' rankings of America's Top Colleges 2019. The College earned the #122 spot out of 650 schools in this year's list.
"Wheaton College's ranking in the top-fifth of America's best schools is further proof that our institution delivers a top-notch liberal arts education and some of the best experiences for our students, while also providing some of the brightest outcomes when it comes to future career success and lowest debt," said Wheaton College Chief Enrollment Management Officer Silvio Vazquez.
Forbes rankings are based on a handful of metrics, which include alumni salary, student satisfaction, low student debt loads, alumni who are leaders, on-time graduation rate, and academic success.
"These 650 count as the best in the country," according to Forbes. "We include just 15% of the 4,300 degree-granting postsecondary institutions in the U.S., so appearing here at all is an indication that a school meets a high standard."--Emily Bratcher