This blog features stories about the Wheaton College Graduate School. This story is about Katherine and Nathan, the current Graduate School Student Chaplains. This fall, Katherine and Nathan are bringing their backgrounds in church ministry, intercultural insight, and a strong sense of community and care to the office of the Graduate School Chaplain. We sat down with them and asked them about the spiritual side to their own journey of coming to Wheaton College Graduate School and what Grad Chapel means for them.
Meet the Graduate Student Chaplains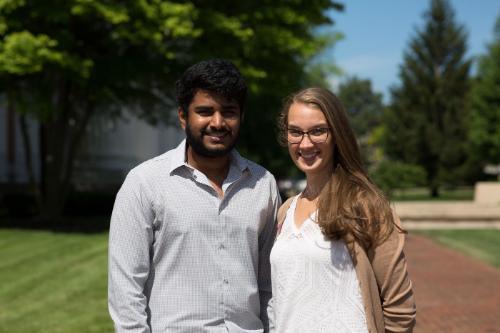 The office of the Graduate School Chaplain, overseen by the leadership of Rev. Dr. Dave McDowell (better known to the students as "Chaplain 'Mac"), offers weekly fellowship Grad Chapel services, special gatherings and events, and spiritual care and mentorship for the Graduate School community. Each year, two Graduate Student Chaplains join Chaplain Mac in this important ministry. This year, Katherine Goodwin of California (M.A. in History of Christianity '19) and Nathan Somanathan of Sri Lanka (M.A. in Historical Theology '19), are bringing their backgrounds in church ministry, intercultural insight, and a strong sense of community and care to the office.
Nathan, a Billy Graham Scholar studying Historical Theology, is from a pastoral family in Sri Lanka, leaving his ministry there for a time in order to receive a deeper theological education. Katherine is a Church History student who spent the years during undergrad and before Wheaton College involved in church ministry and leadership in northern California.
Question: Like all new graduate students, you both spent much of the first year adjusting to graduate student life before you entered these leadership roles. But even before taking on the chaplaincy, you both faithfully attended Grad Chapel, got involved in worship teams, and joined the group of student volunteers who make the weekly services happen. With the busy and demanding life of a graduate school student, what made Grad Chapel a priority for you?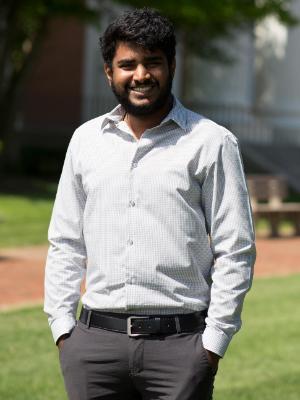 Nathan: I was pastoring back home in Sri Lanka with my father and was involved in music ministry, so this opportunity with chapel has provided an avenue to remain in touch with ministry, work with people, use my gifts, and to feel like a part of what's going on at Wheaton College. Also, with such a large number of international students here, chapel has given me a chance to work with people from different parts of the world, from different cultures and backgrounds. It is so encouraging to work with such a diverse group and grow close with them.
It is refreshing to be a part of the voice that emerges out of coming together in worship, to be identified with the multiplicity of voices from around the world, all united as one. In this fellowship, I am reminded that the thing I believe in my corner of the world is actually something that another person believes in a totally different context, too. Grad chapel becomes a weekly place of dwelling in that reality.
Chapel is also an oasis in the midst of the academic rigor, giving you a place to come for refreshing when your mind has been so overtaken with technical concepts, methods and formulas. It's a place and time for us to come and see that we're all in this together, we share the burden of academic pressure, stress, etc.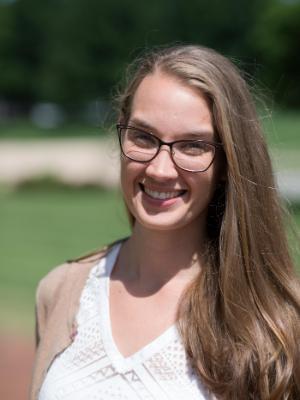 Katherine: Getting involved was important for me because I had served in church before and had done a lot of ministry. Having something practical to do helps me to find my feet where I am at: different school/state/environment. Chaplaincy has helped me to enter fully into my time here, taking the theoretical and applying it in ways that serve God's people. In grad school, there's not much time to serve in a traditional sense, so having a platform to do that has been helpful for me.
Plus, coming from a background where we didn't have chapel at my school (I went to a secular university for my undergrad), finding that chapel is something built into the schedule as an option was really special. I wanted to take advantage of such an opportunity, of a time of worship built into my academic life in a central way.
Chapel has been really important for me to engage with and has been restructuring for me in terms of how I "do" school and "do" life; how I work and prioritize; how I look at my time here and the rest of my life. Having worship and fellowship built into our studies teaches us to build it into our vocations.
It's easy to get confused, to just focus on studying things "related to God and the Church," and to confuse critical study with active participation. Chapel is a good reminder to me that it's always God first, always God's Church first, then my work and my study. It also helps me to keep those things related to God. It's a time of being creature before creator, being part of the body of Christ, not just a critical thinker inside the body.
Question: For many students, chapel provides spiritual resources to stay motivated and inspired in their work. Can you talk a bit more about the vision/mission for Grad Chapel?
Katherine: Chaplain Mac's primary objective is to be faithful in keeping a space open where preaching, teaching, connecting, and fellowship are at the heart of everything. He spends time in prayer considering what voices need to be brought to the Graduate School. When selecting speakers, he asks, "who has a perspective different from what comes through the classroom?" With so many diverse programs and diverse students, we need a diversity of voices speaking into our experience—to be exposed to different ministries and disciplines and be challenged by things we're not used to hearing.
"It's good to think of chapel as both a breakaway space—a time set apart where everyone can come and be fed—and as an integrative space where faith and learning come together."
Nathan: Yes. We are forming community, not just in abstract terms, but in such a way that it is something new and very reflective of what Christian culture is moving towards. People are forming communities behind different ideas and causes all around us. Chapel seeks to answer questions like, "what does it mean to be an institution like Wheaton College?" and "can we ignore the fact that we are relational too, and need to form community around our broader vision and mission?"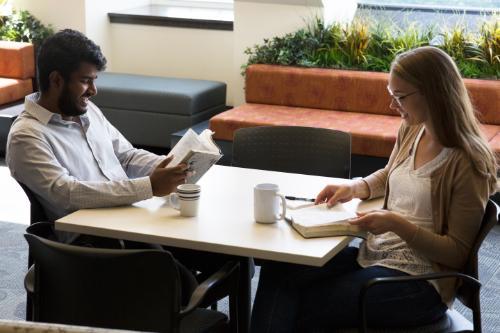 Question: Wheaton, both the college and the community, is a new place for so many. Both of you went to secular undergraduate institutions, and now you're at a very "Christian" school in a very "Christian" town (the city of Wheaton has a very high percentage of churches for its size). How did you adjust? How do you fight complacency, ignorance, etc. in your life here? Do you have suggestions for incoming students about adjusting to life here?
Nathan: As an international student, coming from a very secular institution in my undergrad but living in a multireligious society where Christianity is in the minority, I came to Wheaton with an assumption that Wheaton would somehow, in every way, take care of my soul. I thought everything would be done for me in a sense. Temptation free! (Katherine laughs, "Basically, this is heaven!")
So, based on my assumptions, there were challenges I wasn't expecting. I would encourage international students to know that even in this setting, there are challenges and temptations. Take the steps necessary to feed your soul with the Word of God and with fellowship. You have the freedom to join in a church and chapel...or to disengage.
The various situations international students face, culture shock, loneliness, homesickness, finances, and more, tempt you to isolate. Anticipate these struggles and make a plan to attend and get involved in chapel. Second-year and seasoned Ph.D. students have been through the difficult period of adjustment, and we as chaplains have been through the adjustment, too.
"Reach out to us, we will walk through it with you."
Katherine: I wasn't sure what "brand" of Christianity Wheaton would be. In fact, I was a bit skeptical of what the church community would be like in Wheaton overall. What will church be like in such a predominantly Christian area? What will classes look like in a Christian school? I was a little reserved and held back in the beginning.
I am learning that Wheaton is not a typical place. It is a luxury to be here, to sit for two years (or more) and be trained in the ways we are. That means we're responsible. We need to take things soberly.
I also am learning a lot about myself and others. I realized that whatever background we're coming from—Christian, secular, different culture, there's a unique level of loneliness in being a graduate student. We discover there's so much we didn't know, and what we did know was probably wrong. Let yourself have crises: identity crises, crises of faith. You'll likely have one or two or five of those. Ask the questions that you think only you have. Guess what: we all ask them! That's part of your learning experience—part of becoming a better psychologist, historian, theologian, teacher, etc.
You will have breaking experiences. We all do. And this is where involvement with church comes in. We. Need. Church. Make sure you are in constant and consistent fellowship. Attend chapel, yes, but make sure you have a church. If it's hard to find one on your own, find out where others in your program are going, where other students and professors go. Find a place that will be a building place for you—that's the church.
Question: Can you share any specific experiences that Chapel helped you through?
Katherine: During the first chapel, we filled Barrows Auditorium, all singing "Be Thou My Vision." It was a song I'd learned at the church I went to and worked at during my undergrad. The song brought a flood of awareness of the hard season I had just left. In the middle of that, it was also a realization that I was in a new season, and I had no idea whatsoever what it would be like or where it would lead. I felt a lot of unknowns, but a sense of God's being there. I got the sense that day that I was prepared and directed. I knew chapel would be the place that helped me stay directed. I sensed God was giving me the strength for the journey.
Nathan: When I came from Sri Lanka, I left behind many things. A close family member was having marital problems, my younger sister was going through medical problems for which we couldn't afford the surgery, I left the church knowing there were needs there, and brought with me my own issues that I was struggling through. I also had to transition into a majority-white community, where I didn't understand the conversations going on. It was like an identity crisis—I was being challenged.
My world was literally crashing, but I had a good front. Some are good at hiding it, some are not. But those moments in chapel every Wednesday have always been so life-giving. Especially when Chaplain Mac shared about his own experience of suffering through cancer. Chaplain Mac also spoke about the expulsive power of a new affection. Every time these messages came through, God was drawing me to himself and comforting me. I have experienced deliverance, breakthrough, restoration. So many good things have happened, especially at Grad Chapel and Church.
"Life giving moments happen in the community of God's people."
Question: what is your prayer for the incoming students?
Katherine: Mine seems like a very impossible prayer, but one of the things that breaks my heart (knowing what it feels like myself), is knowing so many struggle wondering if they belong here, and I think that's one of the most horrific things to me here. Imposter syndrome is not a joke.
My hope and prayer is that everyone coming in would be assured and confirmed that this is where they're supposed to be, that they're able to be here, by the grace of God, and in that, that we're able to trust him. I'm also praying that somehow our hearts will be open to each other, not so concerned with affirming ourselves, but confirming one another's place in common.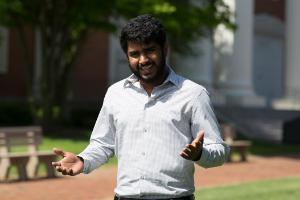 Nathan: My prayer for students who are coming in is that they would really be able to expand their knowledge and be open to receive things that are going on in the college in regard to various issues, whether they be issues they're comfortable with or not. My prayer is that we can face these issues with compassion and kindness and be open to be challenged to a certain point beyond our comfort zone, without losing heart or losing faith. My prayer is always, "Lord, help my unbelief!" (Mark 9:24) We all are grappling with things we don't completely understand, so we need to have the posture of faith and trust in God that he will make sense of it all.
I also pray that people would be able to find a way to balance in the tensions of political, theological, societal, justice issues. Whatever our position may be, we can be stretched so that we're welcoming and open to others. As we embrace them we can ask God to help us to be faithful to our convictions in love and compassion. This is a tough balance: being open while being rooted and grounded, all at once in a Christlike way. Wheaton is the best place to learn to do that. You will grapple with so many different ideas and experiences, and you will be wrong in so many places (as I find I am!), but how you handle it is what's going to form character and determine the usefulness of your time here.
(He smiles mischievously,) Also, guys, just grow a beard. Just do it.
Question: are there any scriptures or songs you'd like to encourage us to check out?
Nathan: Here's a song suggestion: Keith and Kristin Getty, "He will Hold Me Fast." That song was such a helpful reminder to me that God would hold me fast. (To hear Nathan's song suggestion, check out Katherine and Nathan's Grad Chapel Spotify playlist--compiled several students in the graduate school--here.)
The verse I'd recommend, taken a bit out of context, I'll admit, is Philippians 4:7. In this time here we want peace of mind, and I think God's promise holds true: his peace is available for us.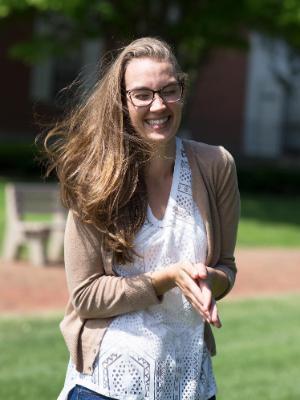 Katherine: One verse I've been thinking of for chapel overall is Ephesians 4:4-6:
"There is one body and one Spirit—just as you were called to the one hope that belongs to your call—one Lord, one faith, one baptism, one God and Father of all, who is over all and through all and in all."
I've just been reminded of through this past year that there really is just one Lord, one faith, one baptism. Every other issue aside, this is where we are rooted as a community!
Another verse I want to share is found in Ephesians 3:
"Now to him who is able to do far more abundantly than all that we ask or think, according to the power at work within us..."
As a student you can feel completely overwhelmed, have no idea not knowing what you're doing or where you're going, and you wonder if this will all work in the long run (or the short run).
"Just remember that it's his work, that he's faithful to complete it, and that's why we're here."
Learn more about Spiritual Life at Wheaton College Graduate School. Graduate Chapel Services meet each Wednesday at 10:40-11:25 am. You are encouraged to arrive early to partake in snacks and fellowship with Chaplain Mac, Katherine, Nathan, and your fellow students and faculty. Check out the playlist of last year's chapel messages here.