This blog features stories about the Wheaton College Graduate School. This week, Amy Smith (Psy.D. Student) shares about the music that keeps her steady and focused on Jesus as she encounters the joys and challenges of training as a Clinical Psychologist.
Amy Smith (Psy.D. Student): Jesus, Music, and Therapy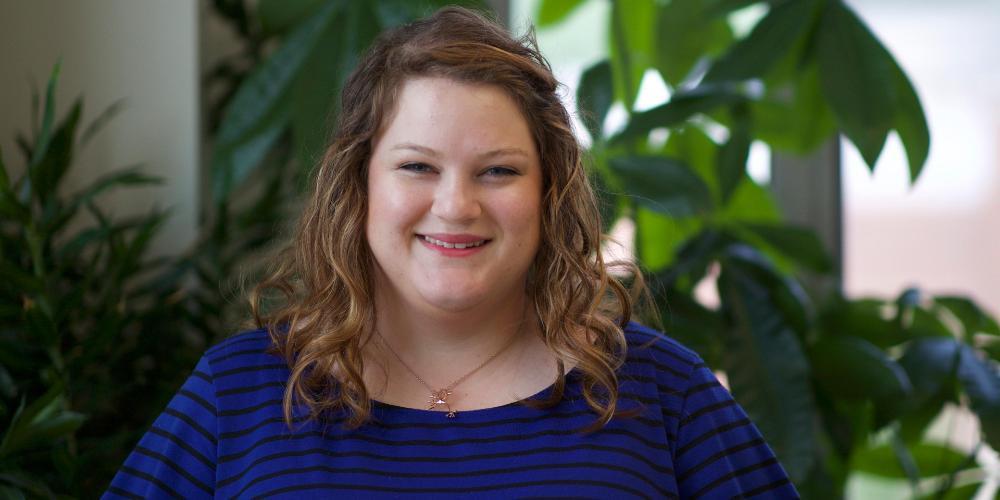 Amy Smith is a third-year Psy.D. student in the School of Psychology, Counseling, and Family Therapy at Wheaton College. She has developed a playlist on Spotify, titled "Jesus and Therapy, Music for the Weary Psy.D. Student." Focusing on five specific songs from the playlist, Amy shares wisdom learned from her first two years in the program, and how music acts as fuel, restoration, and a way to reconnect with God's truth and reality in the midst of academic, therapeutic, and personal challenges.
Song 1: "Spirit of the Living God," by Meredith Andrews
I picked Spirit of the Living God to start off the playlist because in all areas of my life—clinical work, personal life, spiritual life, school work—the words summed up so much of what I was thinking about: how God enters in and changes our vision and reorients our desires.
This song really impacted me when I started doing my own clinical work as well as receiving personal therapy. I was feeling nervous, not knowing what to expect. My mind was filled with questions and doubts about myself and my ability to help others change and see change in myself, "what do I do? Is change going to happen? Am I doing things right?"
And so that song was a theme and a reminder, reminding me that it's not me, nor is it anyone else, but it's the Holy Spirit who makes change happen.
"It is vitally important for me to start out by recognizing that any positive change that happens is from God."
Also, it's really important as part of your clinical training to go to personal therapy—it's important to know yourself so you know who you are as a therapist.
Songs 2 and 3: "Out of Hiding," by Steffany Gretzinger and "Whole Heart," by Brandon Heath
Both of these songs are centered in the truth that God is the one who is safe to open up to--you can be your whole self before God.
As a Christian, how can I reflect this to the world?
Particularly in my clinical work, where people (hopefully) are free to open up and share themselves and to say what they are afraid or ashamed of, I see that it's important to receive others in the way God receives me. I can do this be being the person that they don't need to hide anything from. I feel that, in this way, if someone is not interested in talking about God or integrating faith and spirituality into their therapy, this is how I can personally reflect God to that person.
"My prayer, on repeat, is 'God, I want to see this person the way you see them.'"
If God can give me the ability to see a person the way he sees them, it changes the whole way I interact with that person. It humbles me, and makes me realize that therapy isn't just work or a burden, it's being with God's child. Even if I never talk about God in a therapy session, still, I am welcoming the Holy Spirit to interact with this person through me.
Song 4: "Rest Easy," by Andrew Peterson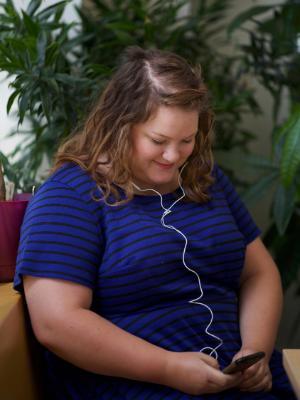 In graduate school it's easy to get caught up in the performance mentality: "I have to do this, I have to get good grades, I have to impress my supervisor..." the list goes on and on...
The theme of this song is that God doesn't "need" you to perform, and is inviting you to rest in him.
It was important for me to learn that, at the end of the day, God isn't impressed with your CV or GPA, in the sense that he accepts, loves, and invites you to rest in him.
There are two professors who stand out to me as models of this. First, Dr. Barrett McRay, who taught our Spirituality class, consistently emphasized maintaining a focus on our spirituality as we develop as professionals. Also, in Dr. John McConnell's practicum seminar, he focused on self-care, as well as the concept of we-care. One of my favorite things about the Psy.D. program is the cohort model—we do life, classes, sometimes even practicum together. We-care means we care for each other in the midst of all of that.
"We need to care for each other and for ourselves or we won't do good work."
Song 5: "The Sower's Song," by Andrew Peterson
This song was especially important to me this past year (my second year). Everyone says that second year is the hardest, and they were right. I started clinical work and had the same class load as the previous year. Things in your personal life don't stop either!
As this song reminds us, Isaiah 55:10-11 says,
"As the rain and the snow
come down from heaven,
and do not return to it
without watering the earth
and making it bud and flourish,
so that it yields seed for the sower and bread for the eater,
so is my word that goes out from my mouth:
It will not return to me empty,
but will accomplish what I desire
and achieve the purpose for which I sent it."
"Even if we don't know what is happening, we know that the things God starts to work on, he will finish. That includes the work he does in and through us."
____________
Learn more about the Psy.D. program and the other Psychology, Counseling, and Family Therapy Programs in the School of Psychology, Counseling, and Family Therapy.