Lydia Granger '19 is a third year International Relations/Spanish major hailing from Lansing, Michigan. This semester she chose to forego her opportunity to graduate in December of 2018 to take an internship away from campus.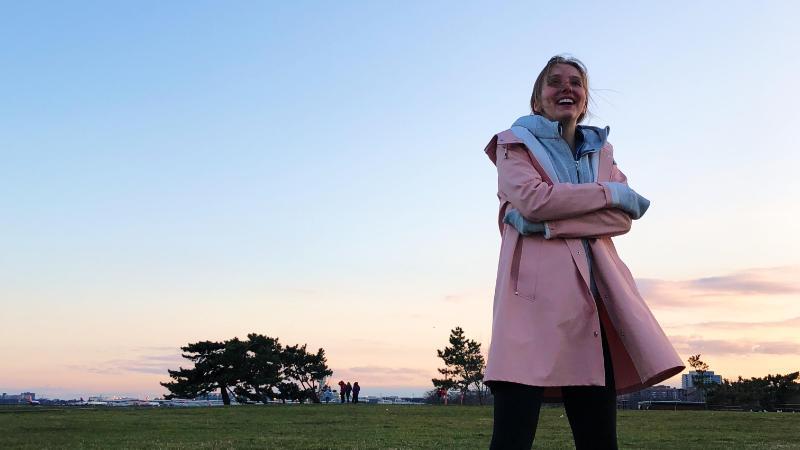 I'm a Wheatie through-and-through. For the past two-and-a-half years I lived in college housing and spent lots of time in Lower Beamer. In classic fashion, I've over-committed each year on campus, ranging from American Sign Language (ASL) Club freshman year to co-hosting book clubs on weeknights to dancing at all the College Union events. I've experienced HoneyRock through all four seasons, and I've spent summers with Wheaton programs both nationally and abroad. Wheaton College is on my LinkedIn page and Instagram bio, and it's brought me some of my very best friends.
But I dropped out in January and just received my re-acceptance email for Fall 2018. Deferring an early graduation to end on-time with my class, I've spent the semester away from campus, interning with International Justice Mission (IJM) at its headquarters.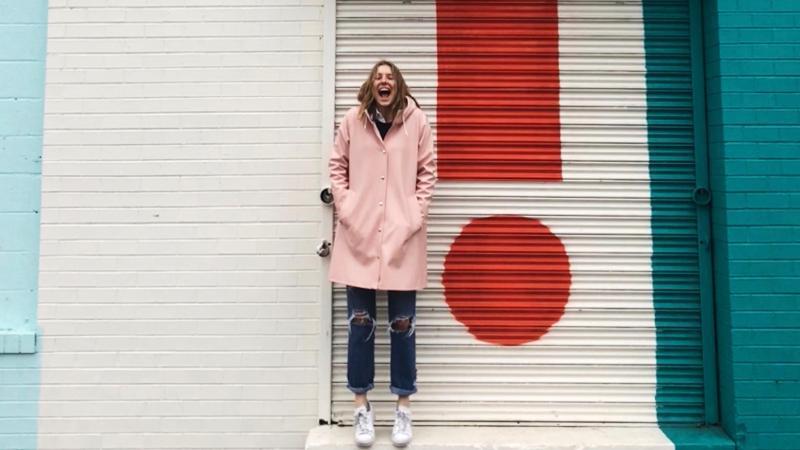 I left all good things: my apartment-mates in Terrace, my beloved professors, and my plants on the windowsill. About 300 miles away from home I had a moment of panic when what I was doing fully dawned on me: driving out to Washington, D.C. to move in with strangers and work for free.
But I wouldn't change a thing.
Each morning I key-in to the 13th floor of a high-rise—in my suit and coat and scarf and gloves, holding my lunch and gym clothes and Thermos—to sit down in my cubicle alongside the IJM Latin America team. I have the privilege of working with five sharp women from a handful of countries in the fight to end everyday violence against the poor in three regional field offices. We're a piece of the greater mission of the 1,000+ people-powered organization in 17 field offices and five partner offices. IJM is a faith-fueled NGO that serves the world's most vulnerable to violence, the poor, as it seeks to end impunity. Holistically, the teams work alongside local justice systems to rescue victims, prosecute perpetrators, restore survivors, and equip local officials to continue the work long-term.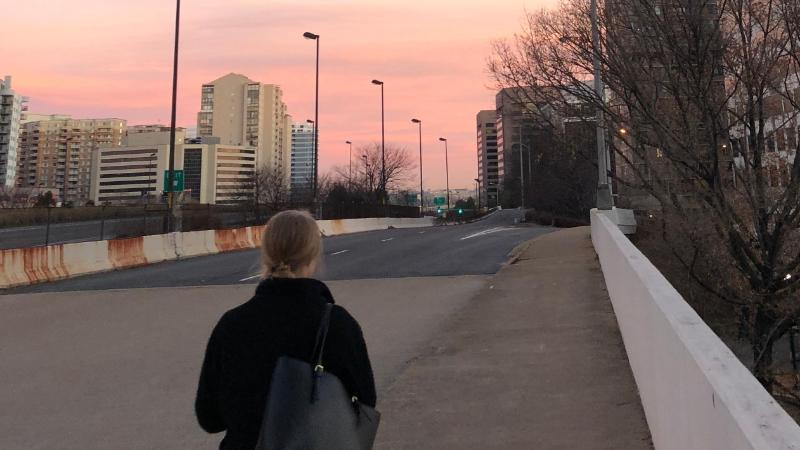 Stepping in to an organization with ambitious goals and limited resources, I've found myself with plenty of work to do. I've contributed to an end-line study for our Guatemala City office that works to protect children from sexual abuse. I'm on a team creating an Applied Political Economy Analysis for a new project in a Latin America. I create regional news briefings and assist in the laborious visa processes by visiting this Department of State office and that country's consulate. I've had the privilege of learning from my team each day while getting a broader understanding of the organization through lunch meetings and afternoon coffee conversations. As a student of International Relations and Spanish, this experience has compounded by classroom knowledge and focused my professional goals.
My semester out of the textbooks and into the work world has given me further insight and new vigor into how I want to spend my final year at Wheaton College.
I'll return in the fall with less FOMO and more focused drive.
It's there that I'll appreciate conversations with new classmates and chat with my nine housemates. It's there that I'll frequent the CVC and chime-in to classroom discussion as I draw from my experiences. It's there in my final year that I'll both enjoy the present and eagerly anticipate the future. But I'll never forget my time here at IJM and the God-ordained mission to not look away from the problems of the world, but instead, to lean-in, For Christ and His Kingdom.