Wheaton College is committed to supporting Latino/a Ph.D. students in religious, theological, and biblical studies through the Hispanic Theological Initiative.
Wheaton College is a member of the Hispanic Theological Initiative (HTI). HTI is a consortium of 25 Ph.D. granting institutions seeking to increase the recruitment, retention, and graduation rates of Latino/a Ph.D. students in religious, theological, and biblical studies. It accomplishes these goals by providing a forum for the exchange of information, ideas, and best practices to address the needs of Latino/a faculty and students and by providing established Latino/a scholars as mentors for these doctoral students. HTI works in collaboration with seminaries, colleges, and universities to help prepare the next generation of Latino/a scholars by doing everything possible to ensure their success in their doctoral programs. HTI fellows already are occupying teaching and administrative positions in a wide variety of institutions around the country.
Joining HTI is a tangible expression of the Wheaton's commitment to diversity, one of the college's four Strategic Priorities. Nationwide, this demographic is the fastest growing among universities. The HTI program focuses on doctoral studies, but Wheaton has put into place other initiatives and established the Office of Multicultural Development to welcome and nurture its Latino/a students at the master's and undergraduate levels.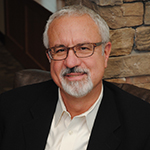 Dr. M. Daniel Carroll R. (Rodas), Blanchard Professor of Old Testament at Wheaton College, has begun a four-year term on the HTI steering committee. Dr. Carroll R., who is half-Guatemalan, comes to Wheaton College after many years teaching in Central America and at Denver Seminary, where he launched a Spanish-speaking lay training program. He attends an Hispanic church in the area and is involved with Latino/a students on campus. The School of Biblical and Theological Studies also enjoys the contributions of Dr. Carlos Sosa Siliezar, a New Testament scholar from Guatemala.
Clearly, Wheaton College is making strides in reaching out to prospective Latino/a students. There is more to be done. Come and be part of this wonderful movement at one of the country's premier evangelical educational institutions!